10 Iowa books to get you through the pandemic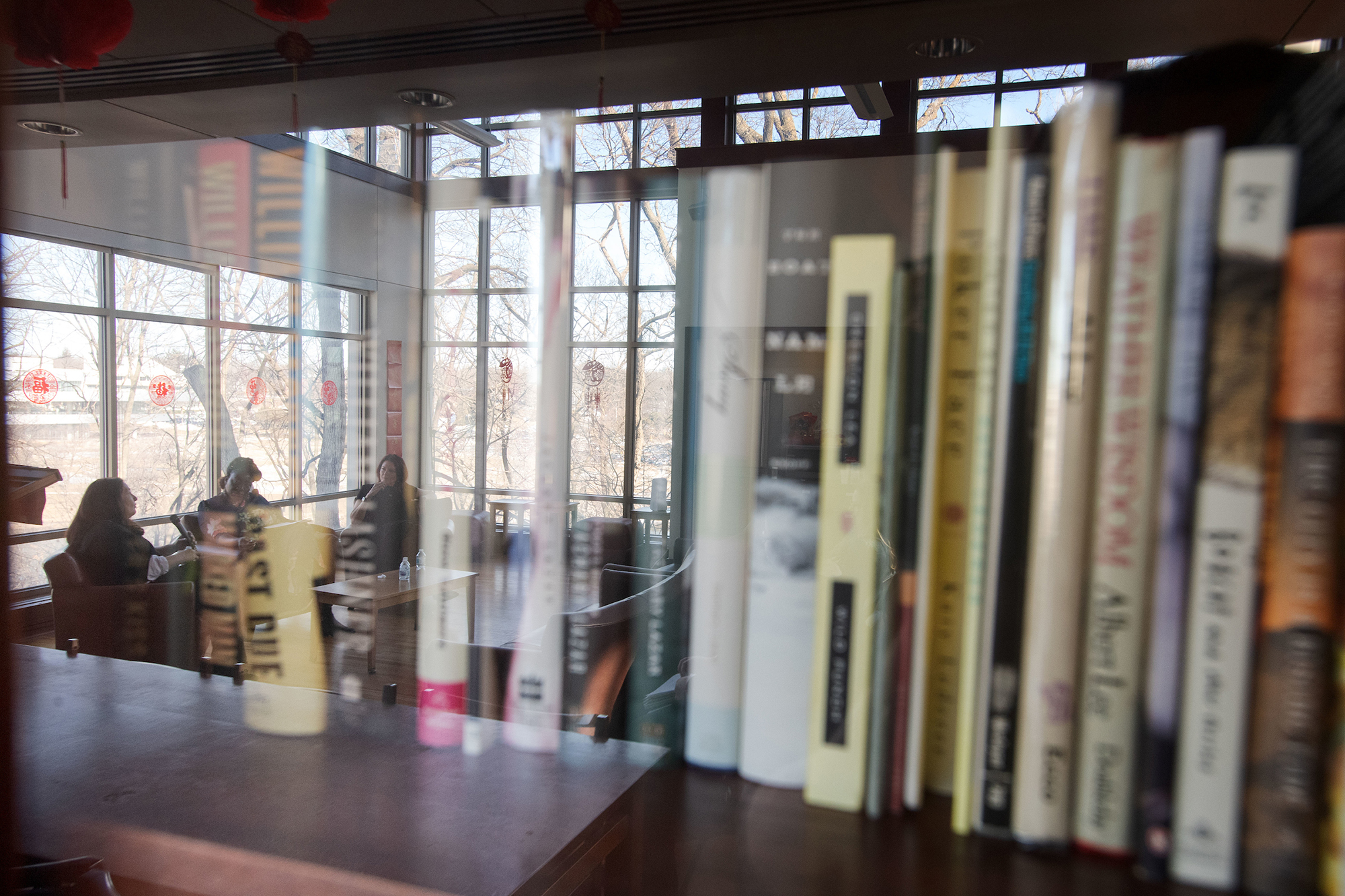 Not only can reading be a great way to pass the time while one is in quarantine, it can provide a needed escape. Here are 10 titles with ties to the University of Iowa to consider diving into during the coronavirus pandemic.
Title: My Own Country: A Doctor's Story
Author: Abraham Verghese
Summary: In this memoir, Verghese writes about his experiences as a young doctor treating AIDS patients in Tennessee during the 1980s. The book became a New York Times Best Seller when it was released in 1994, and Time magazine named it one of the five best books of the year. It was later adapted into a TV movie, and is used in medical schools worldwide.
University of Iowa connection: The physician, now a professor of medicine at Stanford University, took a break from medicine to focus on writing and earned an MFA from the Iowa Writers' Workshop in 1991. He has since written two additional bestselling books, including 2008's Cutting for Stone. President Obama awarded him a 2015 National Humanities Medal.
Related content: litcity.lib.uiowa.edu/person/abraham-verghese/
---
Title: Little Heathens: Hard Times and High Spirits on an Iowa Farm During the Great Depression
Author: Mildred Armstrong Kalish
Summary: Kalish, a retired English teacher who grew up in Iowa, writes the story of her childhood growing up on a farm during the Great Depression. The book was featured in the New York Times Book Review as one of the 10 best books of 2007: "Kalish has kept her memories tidily ordered for decades. Now she has unpacked and worked them into a story that is not only trustworthy and useful (have I mentioned the recipe for homemade marshmallows?) but is also polished by real, rare happiness. It is a very good book, indeed."
University of Iowa connection: Kalish earned a BA in 1948 and an MA in 1949, both from Iowa, and has taught on campus.
---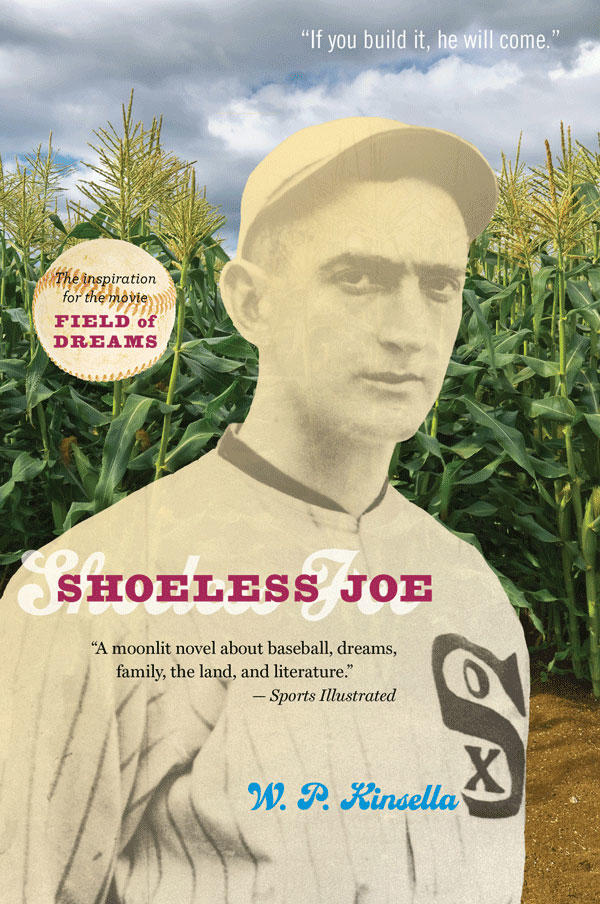 Title: Shoeless Joe
Author: W.P. Kinsella
Summary: Missing America's favorite pastime? Check out this classic novel from 1982 about a struggling Iowa farmer who is obsessed with baseball. He builds a baseball field amid his corn crop to summon the spirits of baseball legends, including his hero "Shoeless Joe" Jackson, an outfielder who was part of the 1919 Black Sox scandal. The book—Kinsella's first—was adapted into the popular 1989 movie Field of Dreams and earned the writer the Books in Canada First Novel Award and a Houghton Mifflin Literary Fellowship.
University of Iowa connection: The late Canadian novelist and short story writer earned an MFA from the Iowa Writers' Workshop in 1978. He also wrote The Iowa Baseball Confederacy, published in 1986.
---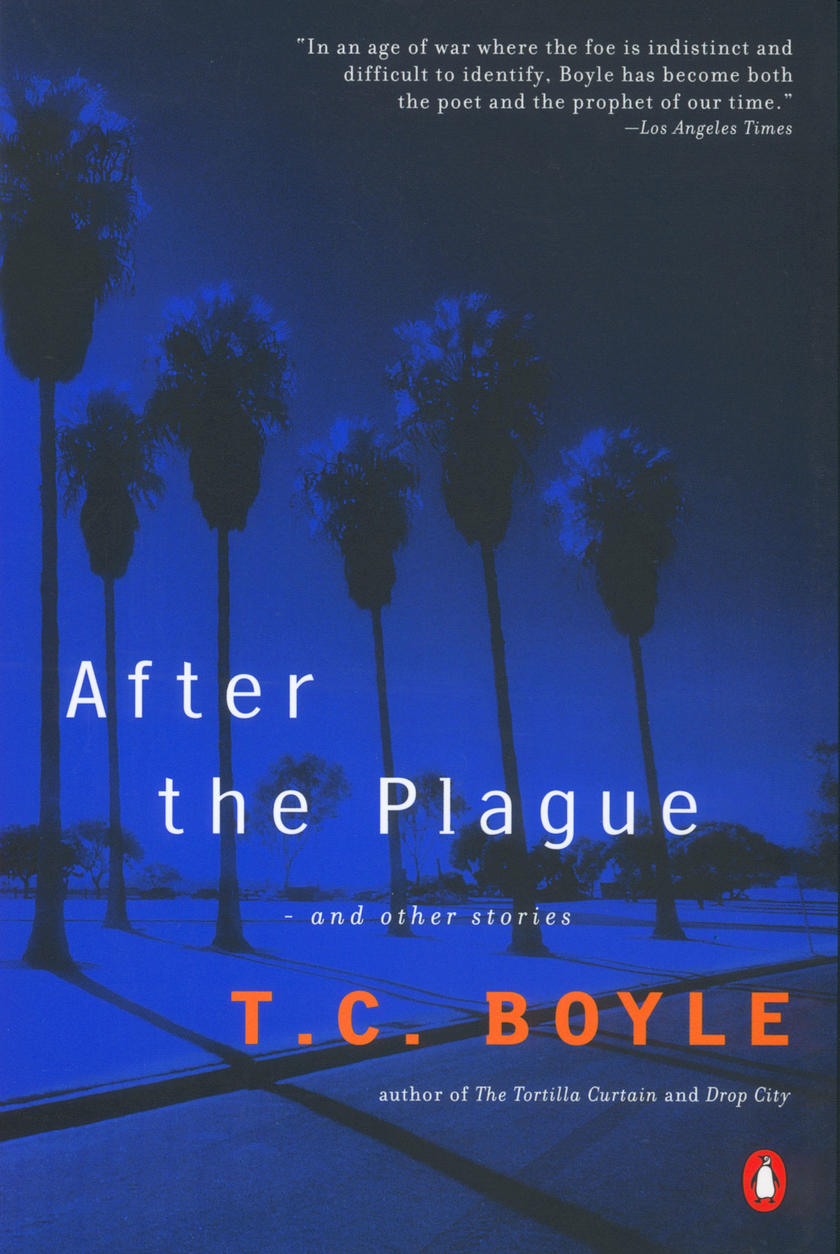 Title: After the Plague
Author: T.C. Boyle
Summary: "After the plague—it was some sort of Ebola mutation passed from hand to hand and nose to nose like the common cold—life was different. More relaxed and expansive, more natural." So begins the fitting title story of this 2001 collection, at the time a futuristic narrative of a teacher who returns from a six-week sabbatical in the mountains to find that a virus has ravaged humankind. The book won the 2002 Southern California Booksellers' Association Award for best fiction title.
University of Iowa connection: The novelist and short story writer earned from Iowa an MFA in 1974 and a PhD in 1977. He won the 1988 PEN/Faulkner Award for his third novel, World's End, and founded the undergraduate program in creative writing at the University of Southern California, where he is now a professor emeritus.
Related content: litcity.lib.uiowa.edu/person/t-c-boyle
---
Title: The Complete Stories
Author: Flannery O'Connor
Summary: This 1971 collection earned O'Connor a posthumous National Book Award for Fiction in 1972 (she died of lupus in 1964 at the age of 39), and in 2009 voters named it the best of all National Book Award winners. She was honored in 2015 with a stamp by the U.S. Postal Service.
University of Iowa connection: The Georgia-born O'Connor, who is known primarily for her short stories, initially came to Iowa to study journalism but ended up in the Iowa Writers' Workshop, where she earned an MFA in 1947 and penned the first drafts of what would become her 1952 novel, Wise Blood. Included in The Complete Stories are her master's thesis, The Geranium: A Collection of Short Stories, as well as the stories published in her 1955 and 1965 collections, A Good Man Is Hard to Find and Other Stories and Everything That Rises Must Converge, respectively.
Related content: litcity.lib.uiowa.edu/person/flannery-oconnor
---
Title: Thomas and Beulah
Author: Rita Dove
Summary: This Pulitzer-winning collection of poems published in 1986 tells the semi-biographical stories of Dove's grandparents, starting with the perspective of Thomas and ending with that of Beulah.
University of Iowa connection: At Iowa, the Ohio-born Dove earned an MFA in 1977 from the Iowa Writers' Workshop and met her husband, Fred Viebahn, a German writer who was a fellow in the UI International Writing Program. In 1993, Dove was named U.S. Poet Laureate, the youngest person and first African American to hold the position. President Clinton awarded her a 1996 National Humanities Medal. She is now a professor of English at the University of Virginia.
Related content: litcity.lib.uiowa.edu/person/rita-dove
---
Title: A Sugar Creek Chronicle: Observing Climate Change from a Midwestern Woodland
Author: Cornelia F. Mutel
Summary: In this 2016 book published by the University of Iowa Press, Mutel weaves research on climate change with her life experiences and the nature observations she made over the course of a year from her Iowa woodland home. A review in Annals of Iowa states, "This is an intimate book, one in which Mutel brings the weight of her scientific knowledge about climate change, her talent as a science writer, and her personal concern as a parent and grandparent to make the profound gravity of climate change understandable to a general audience."
University of Iowa connection: Mutel is an ecologist who is a senior science writer at IIHR–Hydroscience & Engineering, part of the UI College of Engineering. She also wrote the 2010 book Fragile Giants: A Natural History of the Loess Hills, published by the UI Press.
Related content: www.uipress.uiowa.edu/books/9781609383954/a-sugar-creek-chronicle
---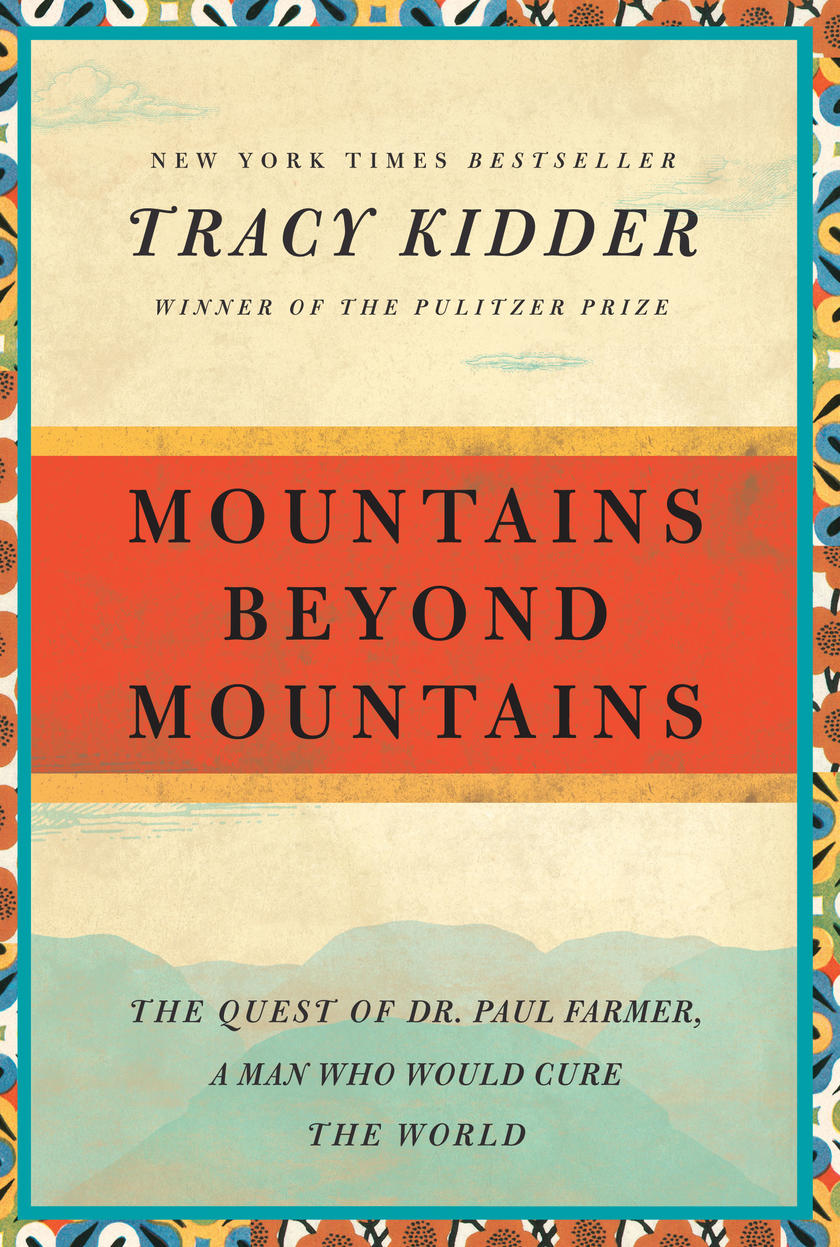 Title: Mountains Beyond Mountains: The Quest of Dr. Paul Farmer, a Man Who Would Cure the World
Author: Tracy Kidder
Summary: In this bestselling 2003 biography, Kidder traces the life of an American physician and anthropologist who discovered that his calling was to fight infectious disease—and who spent time doing so in Cuba, Haiti, Peru, and Russia.
University of Iowa connection: After graduating from Harvard and serving in the Vietnam War, Kidder attended the Iowa Writers' Workshop and earned an MFA in 1974. He has won multiple literary prizes, including the Pulitzer Prize and the National Book Award for 1981's The Soul of a New Machine.
---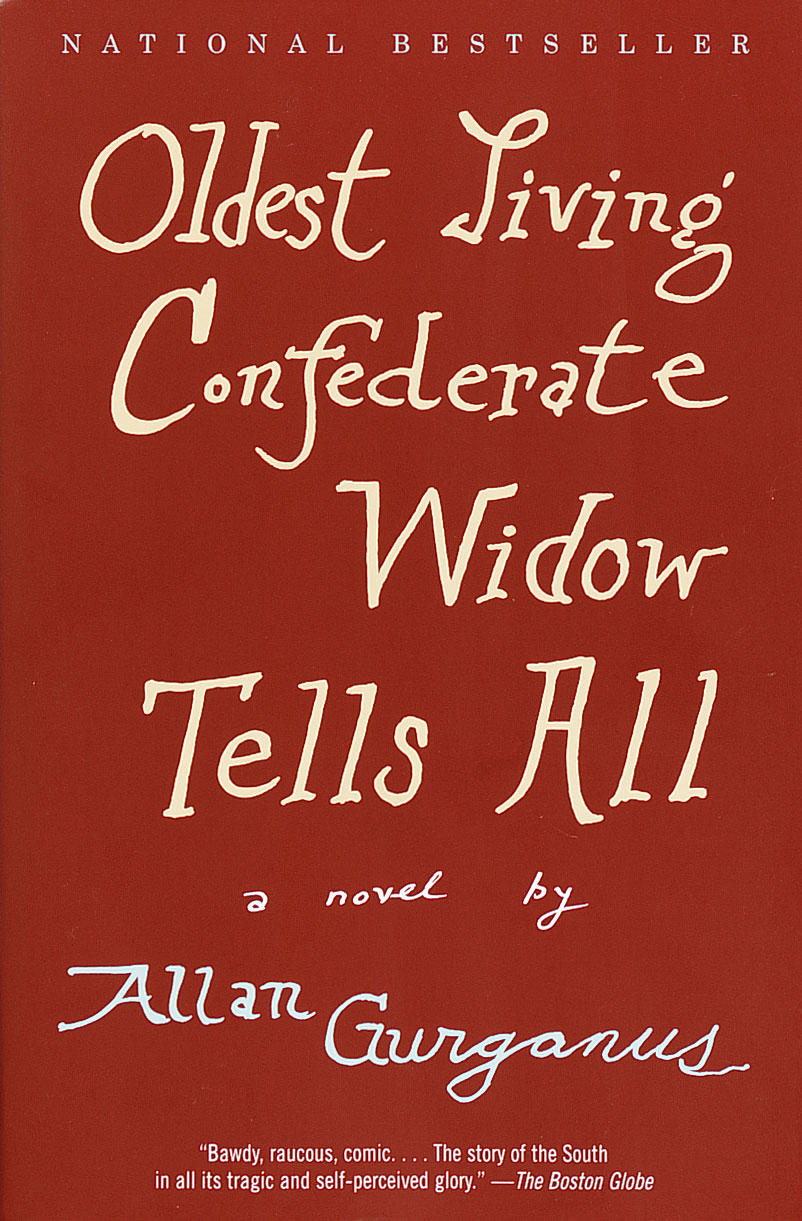 Title: Oldest Living Confederate Widow Tells All
Author: Allan Gurganus
Summary: The writer's first novel is formatted as an as-told-to life story of a 99-year-old widow of a Civil War veteran. A 1989 bestseller, it won the Sue Kaufman Prize from the American Academy of Arts and Letters and was adapted for Broadway and also an Emmy-winning TV miniseries starring Donald Sutherland, Diane Lane, and Cicely Tyson.
University of Iowa connection: Gurganus is a 1975 alumnus of and former visiting faculty member in the Iowa Writers' Workshop. He has won numerous honors for his work, including a Guggenheim Fellowship, a Los Angeles Times Book Prize, and a Lambda Award. Novelist Ann Patchett, a former student of his at Iowa and a 2020 Pulitzer Prize finalist in fiction, says, "I write because Allan Gurganus taught me to."
Related content: https://youtu.be/AITfE9yZd5M
---
Title: The Only Girl: My Life and Times on the Masthead of Rolling Stone
Author: Robin Green
Summary: In this 2018 memoir, Green writes about the time she spent early in her career as the only female writer on the Rolling Stone magazine staff, sharing anecdotes about Hunter S. Thompson, Dennis Hopper, and more.
University of Iowa connection: After her stint at Rolling Stone, Green was admitted to the Iowa Writers' Workshop, where she earned an MFA in 1977. With her writing partner and husband, 1978 UI graduate Mitchell Burgess, Green has won multiple Emmy, Golden Globe, and Peabody Awards for writing and producing TV shows, including Northern Exposure and The Sopranos. They received a Distinguished Alumni Award for Achievement from the university in 2014 and have taught a UI course on writing for television.
Related content: magazine.foriowa.org/story.php?ed=true&storyid=1788
The University of Iowa is home to many renowned programs for aspiring writers and is a place where all students are afforded opportunities to improve their writing or weave it into their studies. Learn more about what has been dubbed "the writing university."