10,000 procedures, immeasurable joy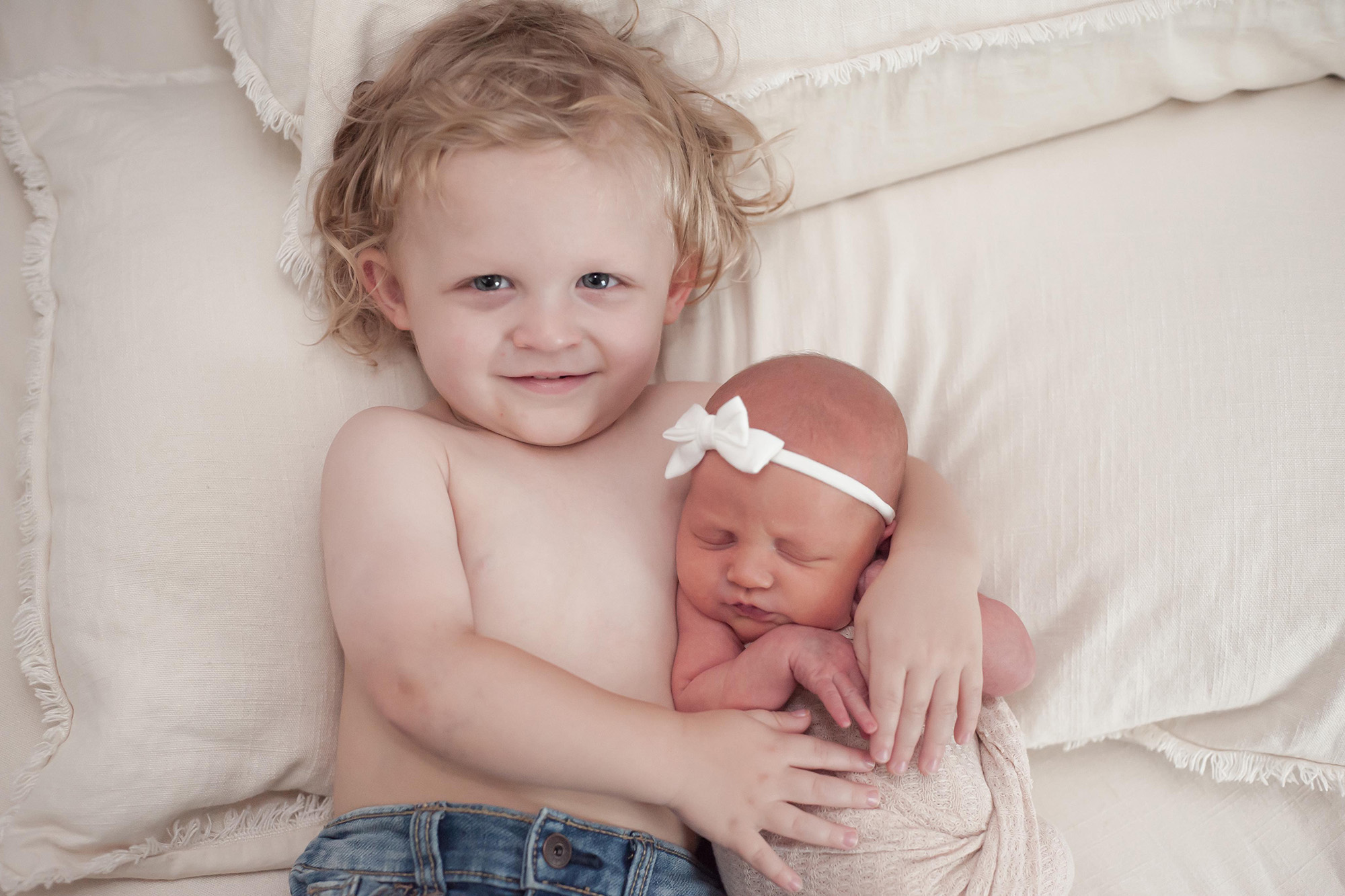 The Center for Advanced Reproductive Care at University of Iowa Hospitals & Clinics reached a major milestone in July 2021, completing its 10,000th in-vitro fertilization (IVF) procedure.
"These are our two IVF miracles! Our little man is almost 2 and our baby girl is 1 month today. I can't say enough great things about this team within UI Hospitals & Clinics, from the doctors, nurses, medical assistants, ultrasound techs, and lab techs. It was an overall great experience and they continuously made it less stressful then it could've been. We worked with all of the doctors although our primary was Dr Van Voorhis who is outstanding. We are so thankful to this group!" —Kendra Gretten
Established in 1987, it was the first IVF program in Iowa and has had a role in more than 6,000 births. Recognized as a national leader for single-embryo transfers, the center has achieved pregnancy rates consistently above the national average.
"Our entire care team is dedicated to empathetic and caring attention to patients," says Brad Van Voorhis, MD, reproductive endocrinologist and director of the IVF program. "We practice in a consistent, protocol-driven manner but do our best to individualize care at the same time."
Patients now have three locations to receive infertility care from UI Health Care experts: Iowa City, Davenport, and West Des Moines. All three locations offer a full spectrum of services, including infertility diagnosis and treatments such as intrauterine insemination and monitoring for IVF and fertilization preservation treatments.
Interested in pursuing IVF?
Expanding patient access has helped increase the clinic's volume, and Van Voorhis anticipates the demand for infertility services to only grow.
"There's more of a societal trend toward delayed child bearing, which will lead to more difficulties in conceiving a pregnancy for some," he says. "More and more patients will turn to IVF as a solution to their infertility problems, because it's the most effective treatment we have."
Advances in technology and practice have led to improved pregnancy rates and increased safety, and Iowa continues to be among the leaders advancing the field.
"Having a world-class facility right down the road is a blessing and something we're so grateful for," says Ashley Nost, of Solon, Iowa, whose daughter was born in 2019 after an IVF procedure. "The level of sophistication, technology, and expertise has been second to none. And the people have all been extraordinary."