Globe-trotting journalist tells stories with his lens
After 20 years as a photographer with the Associated Press, a job that took him from Kenya to Afghanistan to North Korea, University of Iowa graduate and "Daily Iowan" alumnus David Guttenfelder is stateside working with "National Geographic."

As extreme rainfall forced the Iowa River to swell in the summer of 1993, threatening the central University of Iowa campus, a realization dawned on David Guttenfelder, who was documenting the watery encroachment as a Daily Iowan photographer.
"I understood then that I wanted to be a news photographer," says the 1993 UI graduate, who grew up near Waukee, Iowa, and came to the university to study anthropology and journalism and mass communication. "The flooding was an international front-page story that was happening right here in our town. That was when I realized I could do something bigger, something outside Iowa."
Since graduation, Guttenfelder has lived and worked in nearly 100 countries, won the World Press Photo Award eight times, been a finalist for the Pulitzer Prize seven times, earned more than 1 million followers on Instagram, and been named Time magazine's inaugural Instagram Photographer of the Year. After 20 years abroad with the Associated Press, he now is a photographer with National Geographic based in Minneapolis.
Part of his success, he says, is that he is willing to go places that others aren't.
"I'm a true believer in the importance and power of photography. Somebody has to go and bear witness," says Guttenfelder, who has covered conflicts in Africa and the Middle East and helped the AP open a news bureau in Pyongyang. "I've lost friends. I've even had them die next to me. It definitely takes a toll."
A UI class in African studies is what sparked Guttenfelder's interest in travel. As an undergraduate, he spent a year in Tanzania, studying at the University of Dar es Salaam and documenting the experience with his camera. The resulting portfolio became the basis for his application to The Daily Iowan when he returned home and was encouraged by a journalism professor to seek a job at the paper.
Working for The Daily Iowan, he says, was transformative.
"It [The Daily Iowan] was the perfect place to start a career in this industry. I see journalists today who don't have the same background and who cut corners. Working at The Daily Iowan was one of the most important times in my career."
Award-winning photojournalist
"When I got a job as staff photographer, I was immediately 'all in.' I loved the whole culture of the newsroom," he says. "At the time I thought I was learning technical skills, but looking back, I was learning what it meant to be a journalist. I found that it's not just a job, it's a calling."
Guttenfelder's photography assignments at the paper varied from spot news to feature portraits. He says he worked very hard, setting the tone for his career.
"We took ourselves very seriously. We thought of ourselves as The Washington Post, and we wanted to live up to that," he says. "It was the perfect place to start a career in this industry. I see journalists today who don't have the same background and who cut corners. Working at The Daily Iowan was one of the most important times in my career."
The newsroom staff pushed each other to be better, Guttenfelder says, and he remains in personal and professional contact with many of them. In fact, documentary photographer and UI graduate Danny Wilcox Frazier served as best man at his wedding and, Guttenfelder adds, "there isn't a body of work I've produced that he hasn't looked at first."
Guttenfelder's globe-trotting career began shortly after his UI graduation when he was watching news coverage of the 1994 Rwandan conflict. At the time, he was a photographer with the Iowa City Press-Citizen, and seeing the images from Africa tugged at his heart.
To see David Guttenfelder's work, visit www.davidguttenfelder.com or follow him on Instagram (@dguttenfelder).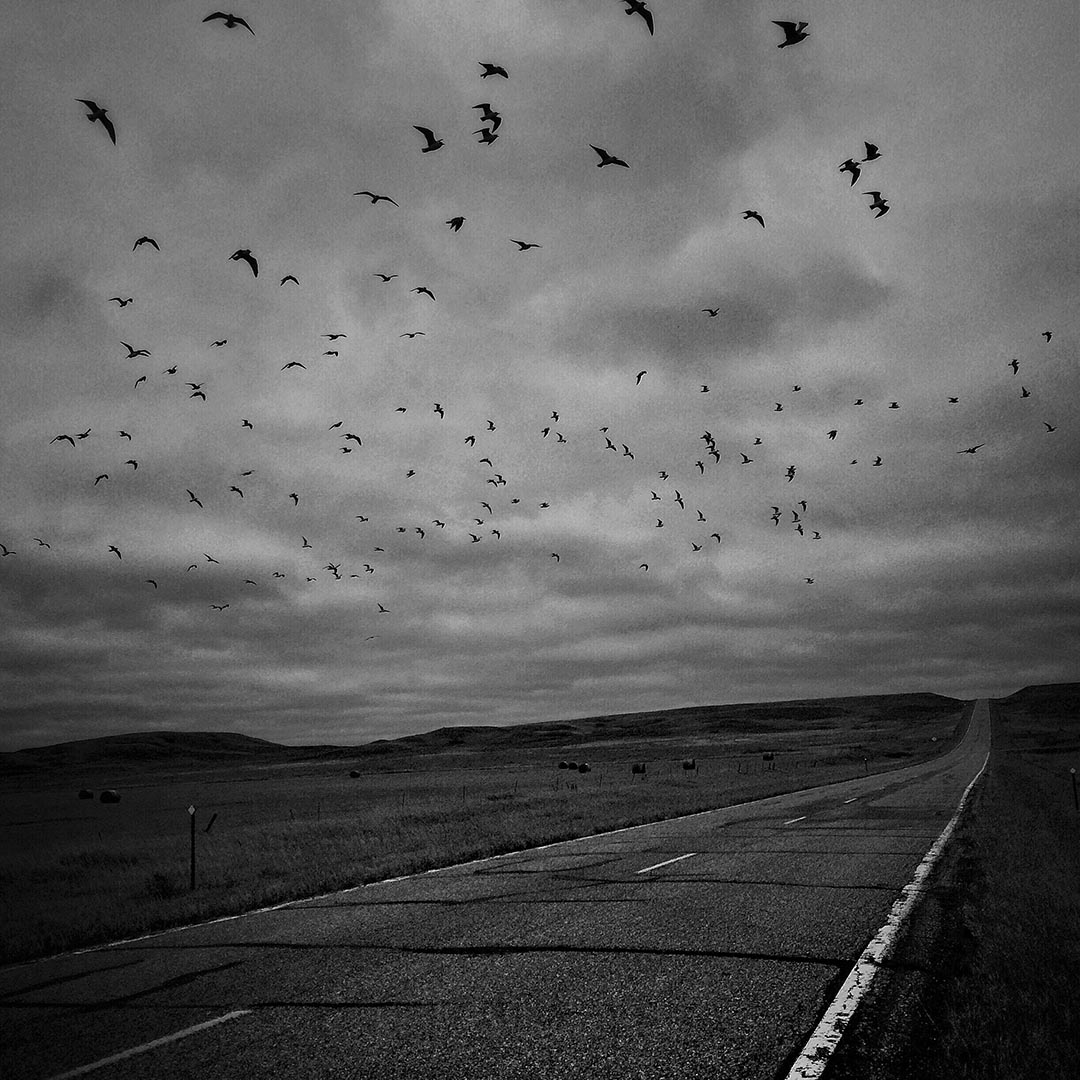 "Rwandan refugees were pouring into Tanzania, where I had studied, and I thought if I was ever going to do something bigger, this was it. I knew the language, and these were people I cared about. So, I quit my job, emptied my savings account, packed everything into a backpack, and got on a plane," he says. "The day I got there, I hitchhiked into Rwanda and started taking pictures."
Assignments from the AP and The New York Times soon followed, and then an AP contract.
"I ended up spending the rest of my 20s in Africa, going from one conflict to the next—Sierra Leone, Liberia, Zaire, Somalia. Then I was sent to Kosovo, and to Israel and Gaza," he says. "Then 9/11 happened and I spent my 30s covering the wars in Iraq, Afghanistan, and Gaza."
His goal was "to get as close to the eye of the storm" as he could to document the lives of those who had to live in the middle of the conflicts. Guttenfelder says his adventurous spirit and focused personality made him a good fit for the job—and ultimately served him well in 2011 when he became the only Western photographer to have regular access to North Korea.
Guttenfelder traveled to the country roughly 40 times and estimates he spent about a year and a half there over the course of those visits.
"The perceptions most Americans have of North Koreans are so different from what I saw there," he says. "I captured everyday moments we all can relate to: a father tenderly holding a daughter, a family saying goodbye at a bus station, people commuting to work. But somehow I still have arguments with people who think it's a façade and who think it's a radical idea that these are people worthy of understanding."
Although he now works with National Geographic, taking assignments for digital and print pieces, leading workshops, and giving public talks, he hopes to return to North Korea and continue practicing the work ethic he learned at The Daily Iowan.
"The Daily Iowan was where I learned right from wrong. It's been a guide for me, and I've built on that," he says. "I'm doing exactly the same thing now, with a bigger focus."
Produced by the UI Office of Strategic Communication