A defining moment: Dance Marathon's Big Event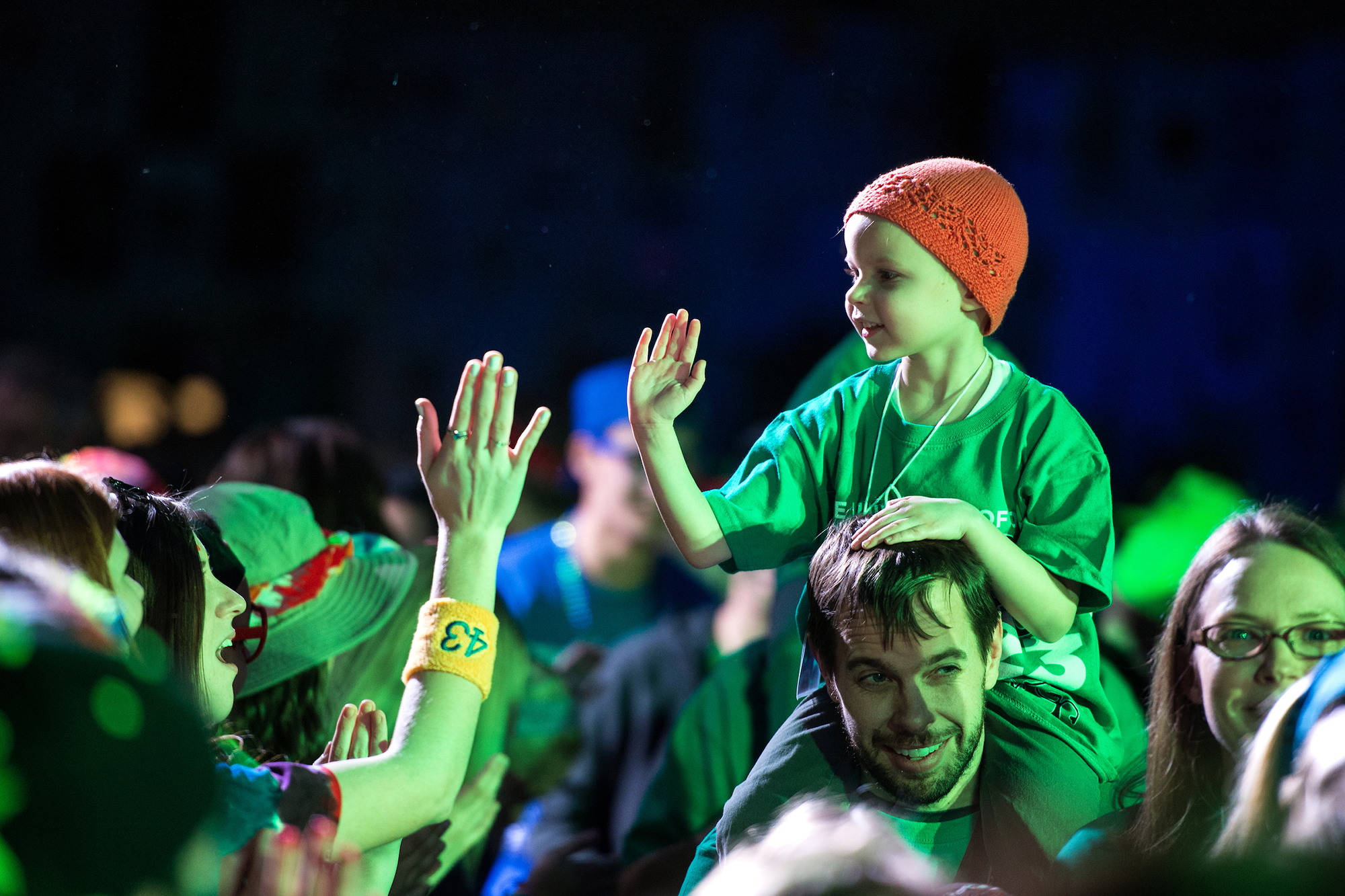 Students dance for 24 hours. They inspire patients, families, researchers, and one another well beyond that single day.

University of Iowa Dance Marathon works year-round to raise money for pediatric cancer relief. Each year the organization, which is run exclusively by UI students, holds its most visible—and incredibly moving—event on the first weekend of February. Aptly named, the Big Event sees hundreds of UI students dancing for 24 hours, celebrating children survivors, and remembering those who have passed away.
The Big Event offers support for families with patients at the UI Stead Family Children's Hospital. Pediatric patients experience landmark moments in their cancer journeys. It inspires UI researchers to break new ground in cancer treatment, while also supplying financial investment in their efforts. And the Big Event defines the college experience for UI students. 
Dance Marathon 24 takes place Feb. 2–3, 2018.