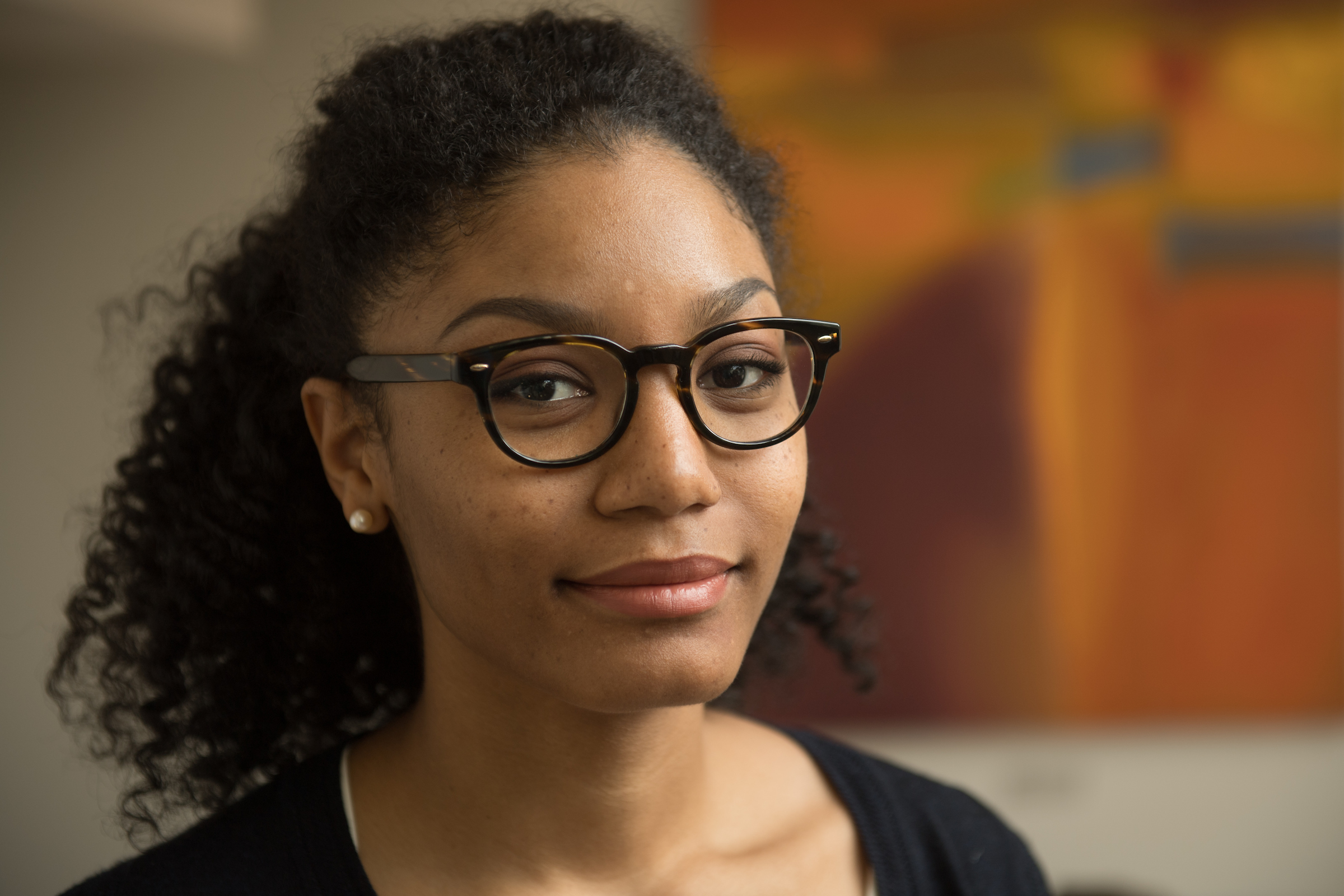 The Tippie College of Business graduate from Burlington, Iowa, found inspiration in the business side of the field of medicine.
Hannah Hendricks's father is a doctor, and his work inspired her career.
But it wasn't the chance to fix broken bones that provided the motivation. Michael Hendricks is an orthopedic surgeon in Burlington, Iowa, and it was the business side of his practice that most captured his daughter's attention.
Hometown: Burlington, Iowa
Areas of study: Economics and finance
Graduation: May 2018
Plans after graduation: Working as an investment banking analyst for Goldman Sachs
Activities and honors:
Director of External Relations for UISG
Tippie Ambassador 
Member of the Alpha Kappa Psi professional business fraternity
Member of the Tippie Judicial Board
"He owns his own practice so while the medical part of his work was interesting, my interests were really captured by the fact that he managed his own business," says Hendricks. "Not only did he have the responsibility of caring for his patients, but he also had to manage the operations and associated risk and growth factors of his business, a skill set that ultimately fueled my aspirations in business."
Hendricks will graduate in May from the Henry B. Tippie College of Business with majors in economics and finance. She'll start work this summer as an investment banking analyst for Goldman Sachs, after interning with the firm last summer.
Hendricks's connection to UI dates back more than a decade. Two of her sisters—Heather (BS '08) and Brooke (BA '13)—graduated from the UI, and she remembers visiting her older sister on campus when she was 7 or 8.
"I remember thinking, 'How is she going to manage on this big campus, coming from a small town?'" Hendricks says. "But she was very successful, and seeing her succeed cemented in my mind that this is the place I need to be, that I can succeed here too."
Her confidence grew over years and helped Hendricks through the periodic challenges she faced at UI. Things haven't always come easy to her. 
But she learned to overcome the hurdles. She lost an election for UI Student Government (UISG) before she was appointed director of external relations for the organization. She took the Applied Equity Valuation class twice because she wasn't happy with her grade the first time.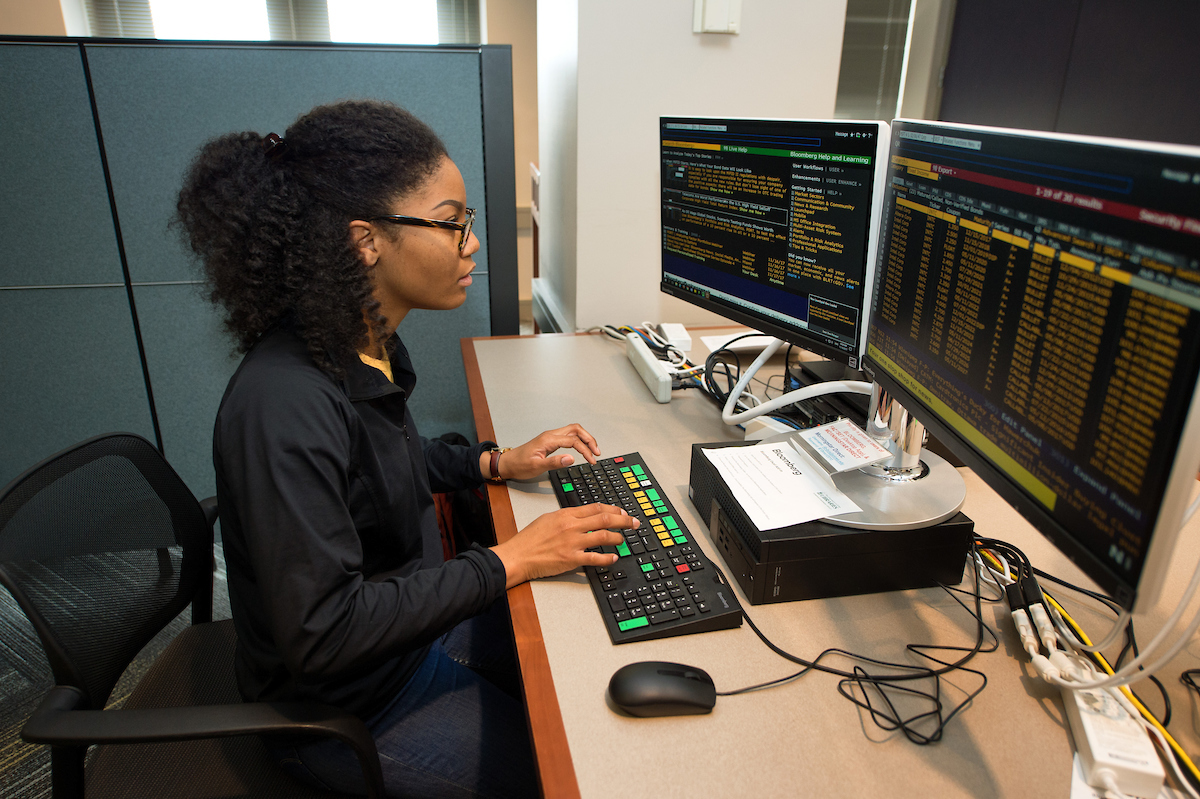 "Where many students would have given up or withdrawn from the course, she buckled down and worked harder."
Department of Finance faculty member
"She's resilient," says Brian Richman, a member of the finance faculty and director of the Hawkinson Institute for Business Finance, which Hendricks joined as a sophomore. "She looks at her challenges not as permanent failures, but as steps toward her goal. She doesn't give up."
Todd Houge remembers how hard Hendricks worked in the Applied Equity Valuation course he teaches.
"Where many students would have given up or withdrawn from the course, she buckled down and worked harder," says Houge, a member of the finance faculty who also worked with Hendricks as adviser of the Krause Fund and CFA Investment Challenge team. "Over the year, she transformed into a strong analyst capable of producing high-quality equity research while delivering investment recommendations with poise and confidence."
She also had help from the vast network of Tippie alumni she's met as a student, especially through the Hawkinson Institute. Not only did they provide guidance, they provided the introductions and opened doors on Wall Street that helped her secure an internship and job at Goldman Sachs. 
"It's kind of crazy to see where alumni have gone from Iowa," she says. "It's a great dynamic we have with them. They're always willing to help out people who were once in their shoes. I wouldn't be where I am today without them."
She says Sandy Davis from Tippie's class of 2004 was particularly helpful.
"She really helped me get a foot in the door, and she gave me a strong sense of perspective and helped me stay confident," Hendricks says.
In addition to her involvement with UISG, Hendricks was a Tippie Ambassador and member of the Alpha Kappa Psi professional business fraternity. She was also a member of the Tippie Judicial Board, a student panel that recommends sanctions in cases of alleged academic misconduct. She says her time on the judicial board played an important role in strengthening her values because she was always aware that her decision could change the direction of another person's life. That weight has factored into her own decisions and behavior.
"It instilled in me a stronger sense of integrity and made me more conscious of what I do inside and outside the classroom," she says. "It made me realize I need to be accountable for everything I do."
Aside from her Wall Street career, Hendricks also plans to use her UI education and skills to help organizations that, like her father, make a difference in other peoples' lives.
"Eventually, I want to be in a position where I can employ the skills gained through my education and work experience to make a material impact on my community," she says. 
Tim Schoon, Justin Torner