Match Day marks med students' next big step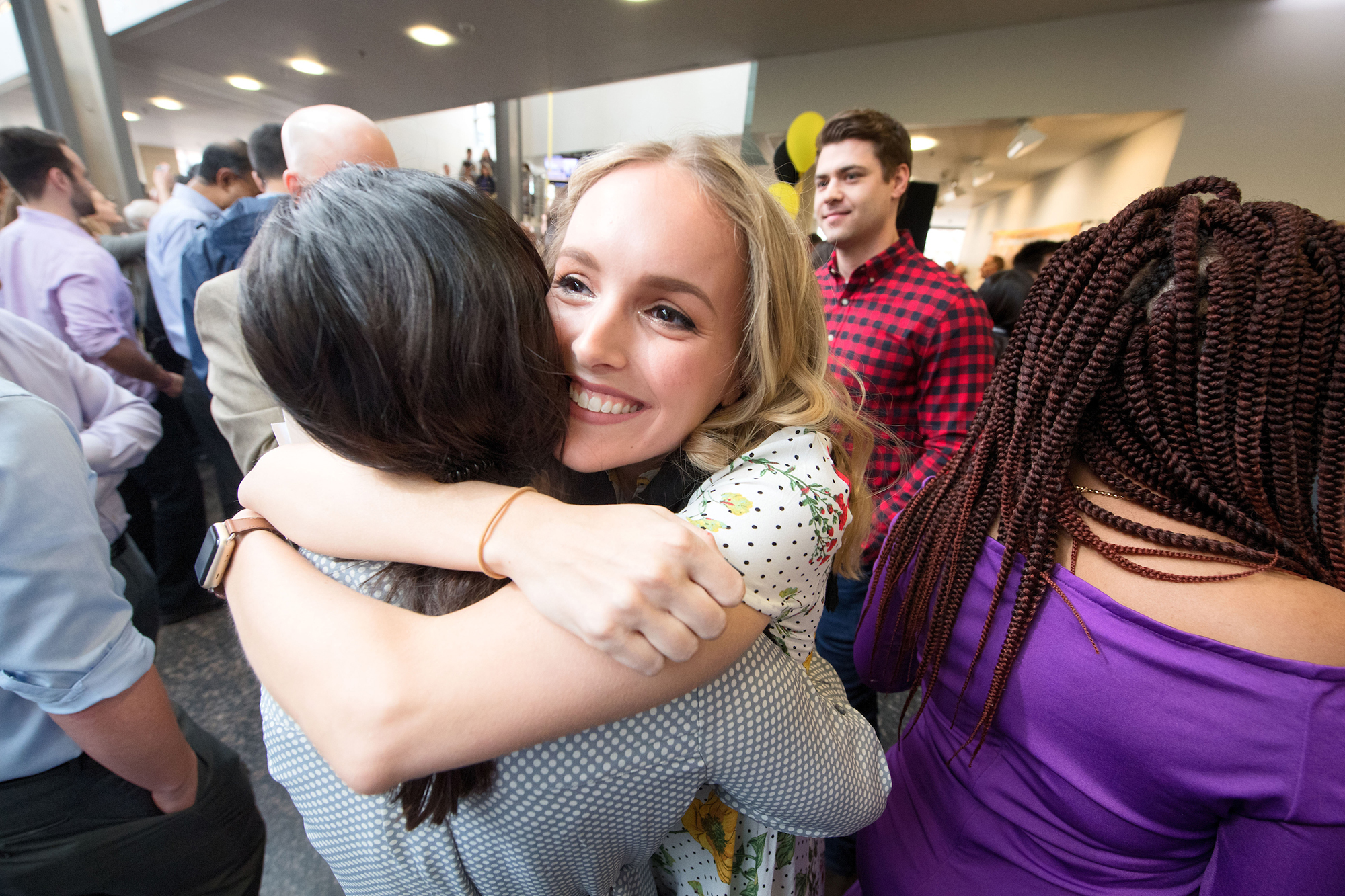 After years of hard work and dedicated study, UI medical students come together to celebrate their residency placements.
The University of Iowa Roy J. and Lucille A. Carver College of Medicine had 154 of its 158 senior medical students participate in the National Residency Matching Program (NRMP) this year.
Among this year's class, 45 percent (71 students) chose primary care specialties, which include family medicine, internal medicine, obstetrics and gynecology, and pediatrics. There were 20 matches in family medicine programs, 25 in internal medicine, 8 in obstetrics and gynecology, and 18 in pediatrics.
Among this year's graduates, 36 will remain in Iowa for their first year of postgraduate training, and 28 of these 36 students will train next year at UI Hospitals and Clinics.
Geographically, the most popular state after Iowa for first-year training was California, with 14 graduating students receiving their residency training there. Illinois will receive 11 students, and Missouri and Wisconsin will each receive 10. Three students secured their residency through the armed forces, and one student has deferred residency training.
"For many of our students, Match Day is really more significant than commencement," says Matt Edwards, registrar at the Carver College of Medicine. "Four years of hard work here at Iowa, on top of previous years of dedicated study, have led to this very important day. Students are excited to find out where they will spend the next several years in residency training as they begin their professional careers as physicians."
This year's match results, including individual results by name, state, and specialty, are available at www.medicine.uiowa.edu/md/match.