Improving health care around the world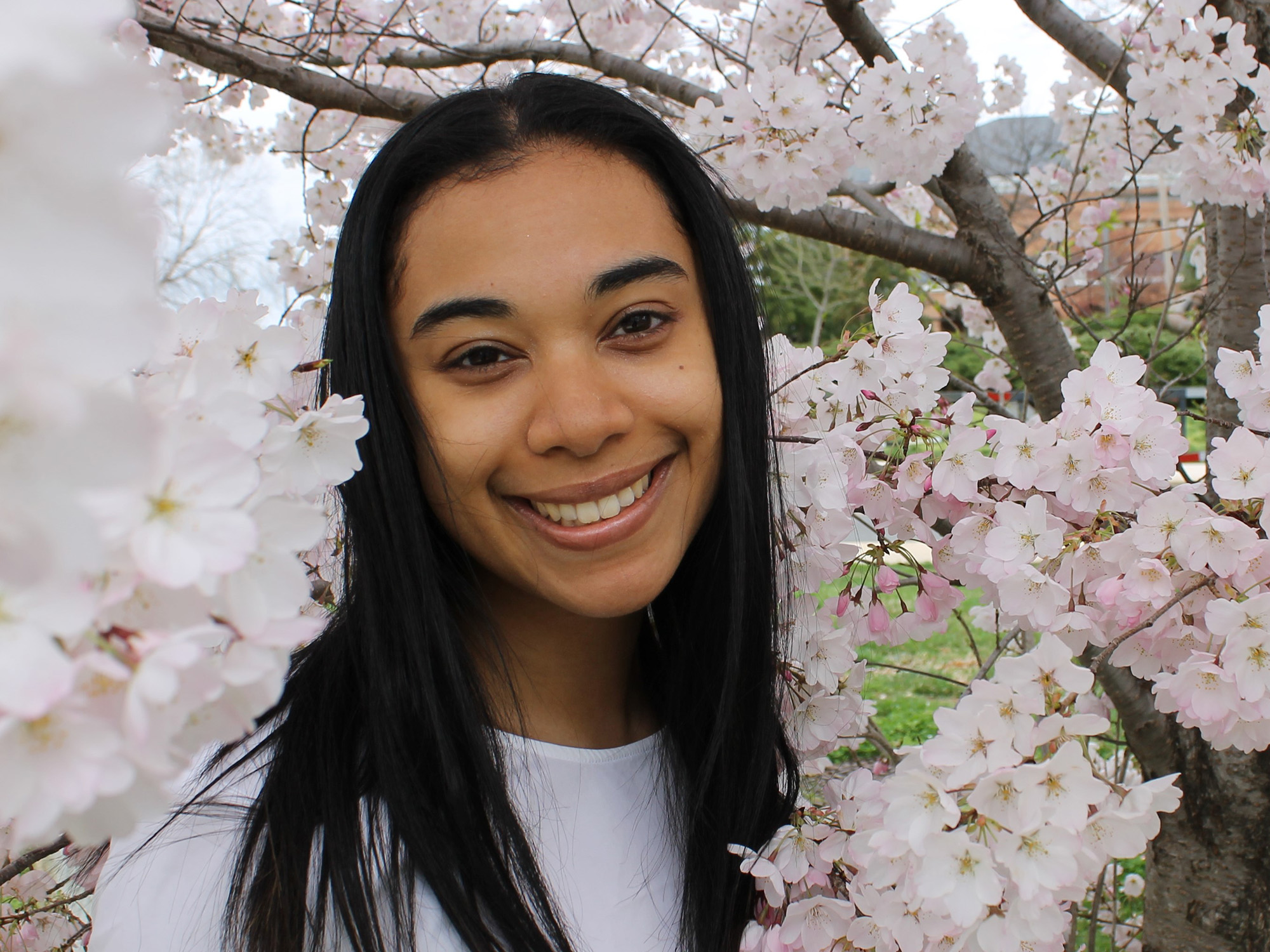 Public health grad Carson Peters uses her passion for public advocacy to address issues such as infectious diseases, gaps within the HIV care continuum, and links between medication and infection in elderly hospital patients.
Courtesy of Carson Peters
Hometown: Washington, DC
Degree: Master of Public Health in Epidemiology
Future plans: Pursue a doctorate in public health
Carson Peters was only 16 when she started her career in public health.
"I've always been driven by a passion for advocacy, social justice, and mobilizing communities," says Peters. She discovered early that public health was the best way for her to do that, starting with a summer internship developed for high school students through the National Institutes of Health in Bethesda, Maryland.
She would later work with the National Institute of Allergy and Infectious Diseases, now better known as the place where Anthony Fauci works, before coming to Iowa as an undergraduate at Grinnell College. There, she was able to fashion an independent major catering to her interest in public health and, as a senior, start to attend classes toward her master's degree at the University of Iowa College of Public Health in an undergraduate-to-graduate program.
She was expecting to attend classes at Iowa in the second year of the program this year after graduating from Grinnell in spring 2020. But the COVID-19 pandemic interrupted those plans, sending her home to take classes remotely. She hasn't been on the Iowa campus more than a couple of times.
Before the pandemic, her research took her around the world. She worked for a time in the office of the late Honorable Rep. John Lewis addressing public policy and advocacy efforts. She traveled to India and Brazil for research on infectious diseases like tuberculosis and Zika, and she worked with the Harvard Global Health Institute on a research project in South Africa that seeks to address gaps within the HIV care continuum. The work will help ensure improved engagement within the care continuum such as testing and treatment.
College of Public Health undergrad-to-graduate program
Combined undergraduate-to-graduate programs provide an opportunity for students interested in health sciences to earn both their undergraduate and graduate degrees in five years (or, in the case of Carson Peters, four years).
Benefits of pursuing the combined degrees:
Save time. Earn an advanced degree on an accelerated track.
Save money. Reduce costs associated with earning a master's degree by cutting a year of tuition.
Prepare for the future. Gain the skills and knowledge needed to launch a public health career or pursue further academic study.
Establish a competitive edge. A master's degree can increase earning potential and qualifications for more senior positions.
At Iowa, Peters has been working with Christine Petersen, professor of epidemiology in the College of Public Health, on a research project to help develop better ways of treating elderly patients in hospitals who have gastrointestinal infections. She says those patients are often given acid reflux medication as a part of their care plan, but some evidence suggests those medications may also make it more difficult for the body to fight the bacteria causing the stomach infections.
Petersen's research looks for those links, and she says Peters's work involves poring over vast amounts of patient data provided by University of Iowa Hospitals & Clinics. Her work is to parse out the length of time infected patients were taking acid reflux medication and how that coincided with infection with a particularly bad gut bacterium, Clostridioides difficile, better known as C. diff.
"It requires a lot of concentration over a long period of time, and Carson has those critical skills," says Petersen, who is also the director of the university's Center for Emerging Infectious Diseases. "These are not small records."
She says Peters developed a helpful coding system that aids in understanding the impact of other health problems the patient had at the time of the gut bacterial infection.
"She's diligent at her work and good at troubleshooting," Petersen says. "She's also really friendly and easy to work with. I can partner her with anyone, and I know she can learn anything and take that forward in her own work."
With her master's degree wrapped up, Peters is now turning to doctoral programs where she hopes to continue her work improving the quality of life and providing optimal health outcomes for marginalized and underserved communities. Though she never got the full Iowa on-campus experience due to the pandemic, she says she's still grateful to the faculty and students she worked with who prepared her well for a future in the profession.