Noted archaeologist to receive honorary degree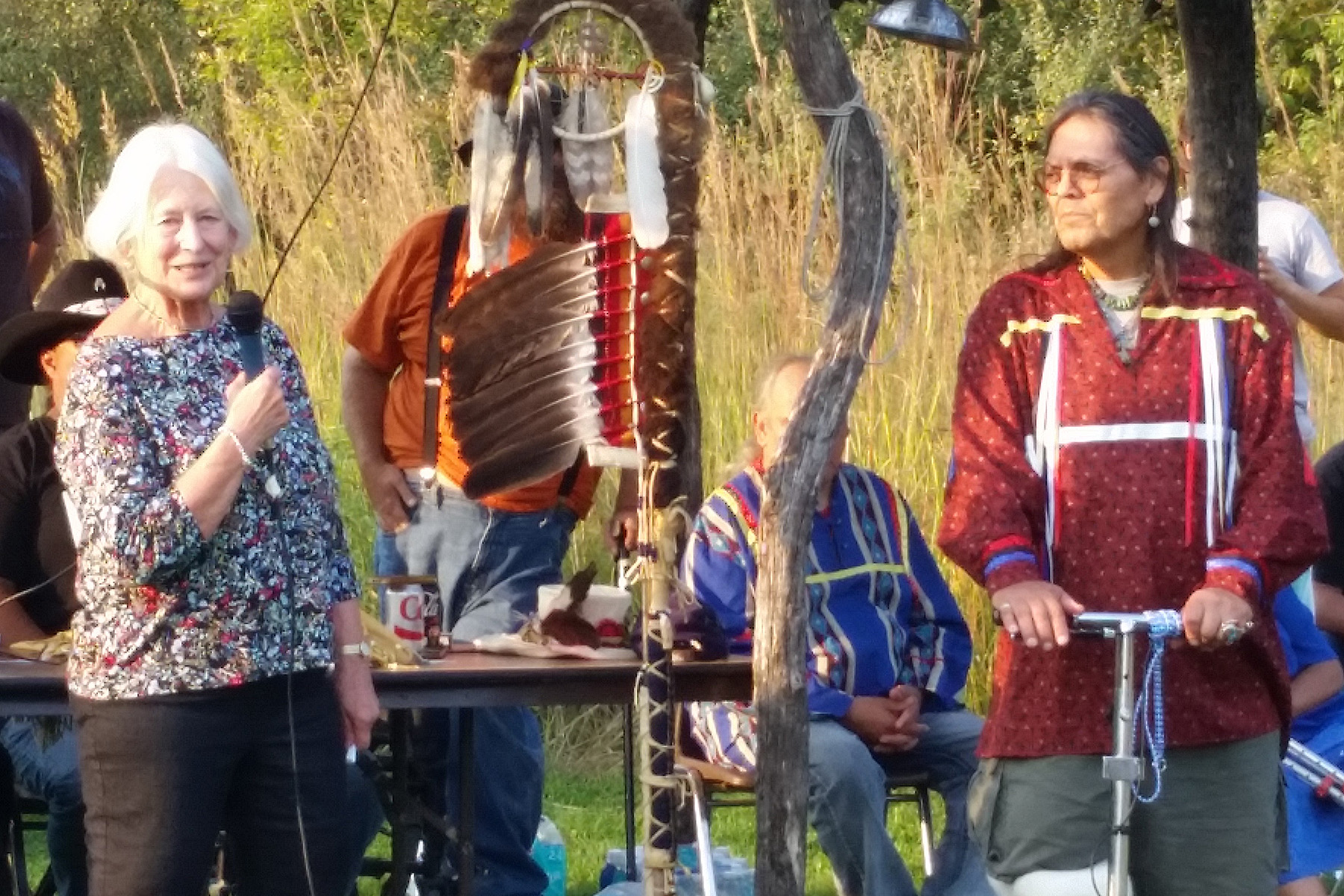 Shirley Schermer became a worldwide leader in the respectful treatment of ancestral remains through her work in the University of Iowa Office of the State Archaeologist.
courtesy of Shirley Schermer
After a three-decade career, visits to all 99 Iowa counties, and a legacy that stretches around the world, Shirley Schermer, retired Office of the State Archaeologist (OSA) Burials Program director, will receive an honorary degree from the University of Iowa during spring 2023 commencement.
Schermer, a native of Red Oak, Iowa, helped establish Iowa as a worldwide leader in the respectful treatment of ancestral remains, particularly those native to the region. This practice has become internationally recognized and adopted.
"I am very honored, touched, and appreciative for this recognition," says Schermer. "There are so many memories, experiences, and projects during my career, and I appreciate the collaborations and friendships with colleagues from various UI and local, state, and federal offices and tribes and tribal members."
While her undergraduate studies did not result in a degree in anthropology, Schermer had developed an interest in archaeology, a subfield of anthropology, early in her life through reading, travel, and museums. After a few years teaching at a public school in Chicago and traveling around Europe, Schermer came to Iowa, received a Master of Arts in anthropology, and began working at OSA in 1981.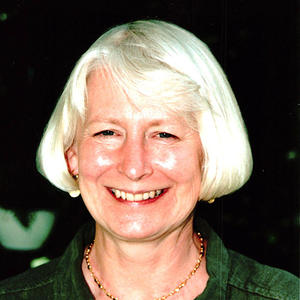 Shirley Schermer's appointments and awards
Society for American Archaeology Education Network Coordinator for Iowa (1995–2003)
Member of the SAA Public Education Committee (1998–2008, 2011-2012)
Former chair of SAA PEC State Network;
DIG magazine Advisory Board member (2003–present)
Project Archaeology National Advisory Team and state co-coordinator
Association of Iowa Archaeologists (chairperson, 1991–1995)
State Preserves Advisory Board (1991–1998; chairperson, 1993–1997; archaeological advisor, 1998-present)
Blood Run National Historic Landmark Advisory Committee (1989–present)
Iowa Academy of Science, chair of Anthropology Section (1988)
Mines of Spain Scientific Advisory Board (1985–1987)
Board of Directors of the Iowa Archeological Society (1983–1997)
Editorial Board, Journal of the Iowa Archeological Society
Iowa Archeological Society Keyes-Orr award (1995)
Jackson County Conservation Board (1984–1995) [first female appointed to this board]
Maquoketa Historic Preservation Commission (1987–1995)
Maquoketa, Iowa, Citizen of the Year award (1988)
Five years prior, in 1976, Iowa became the first state to enact legislation to protect ancient burial sites. The law defined ancient as over 150 years old, protected all burials regardless of age, and provided an avenue for the reburial of ancient remains. The law was the first of its kind in the United States and gave Schermer a start in creating a system that recognized and respected Native remains.
"The law was based on the premise—one that I strongly believe—that all human remains and burials, regardless of antiquity, are to be respected and deserve to rest undisturbed in perpetuity," Schermer says. "Maria 'Running Moccasins' Pearson (Yankton Sioux) and Duane Anderson, the state archaeologist at the time, were instrumental in the passage of Iowa's law."
State-owned land was designated for cemeteries for reburials of ancient remains.
"OSA Burials Program worked very hard to implement Iowa's law," says Schermer, who was named Burials Program director in 1987. "OSA identified burial sites and helped implement protection in place whenever possible. When preservation was not possible, we helped with careful excavation and removal of burials. This resulted in a reburial in the state cemeteries or repatriation, all with consultation and guidance from the OSA Indian Advisory Committee and tribes with a historical interest in Iowa."
Schermer's work is viewed as a blueprint for proper treatment of ancient remains, and she strove to teach others about her work.
"I wrote papers on Iowa's burial law and implementation," Schermer says. "I made presentations to local, state, regional, tribal, and national meetings and conferences to explain Iowa's law and program. I wanted to emphasize and encourage similar efforts elsewhere. What grew out of Iowa's initial efforts has had an impact internationally."
In 1990, the federal government implemented the Native American Graves Protection and Repatriation Act (NAGPRA), which requires federal agencies that receive funding to return Native American human remains and cultural items to descendants and provided protections and financial backing for excavations on federal and tribal land. Schermer believes Iowa's law and OSA's work to implement it played a role in NAGPRA's passage.
In 2011, Schermer contributed to a book titled The Routledge Handbook of Archaeological Human Remains and Legislation: An International Guide to Laws and Practice in the Excavation and Treatment of Archaeological Human Remains.
She taught classes at the UI and University of Dubuque. "I taught because I believe in the importance of sharing information to educate and provide a better understanding of the past," says Schermer. "I am a strong believer in lifelong learning."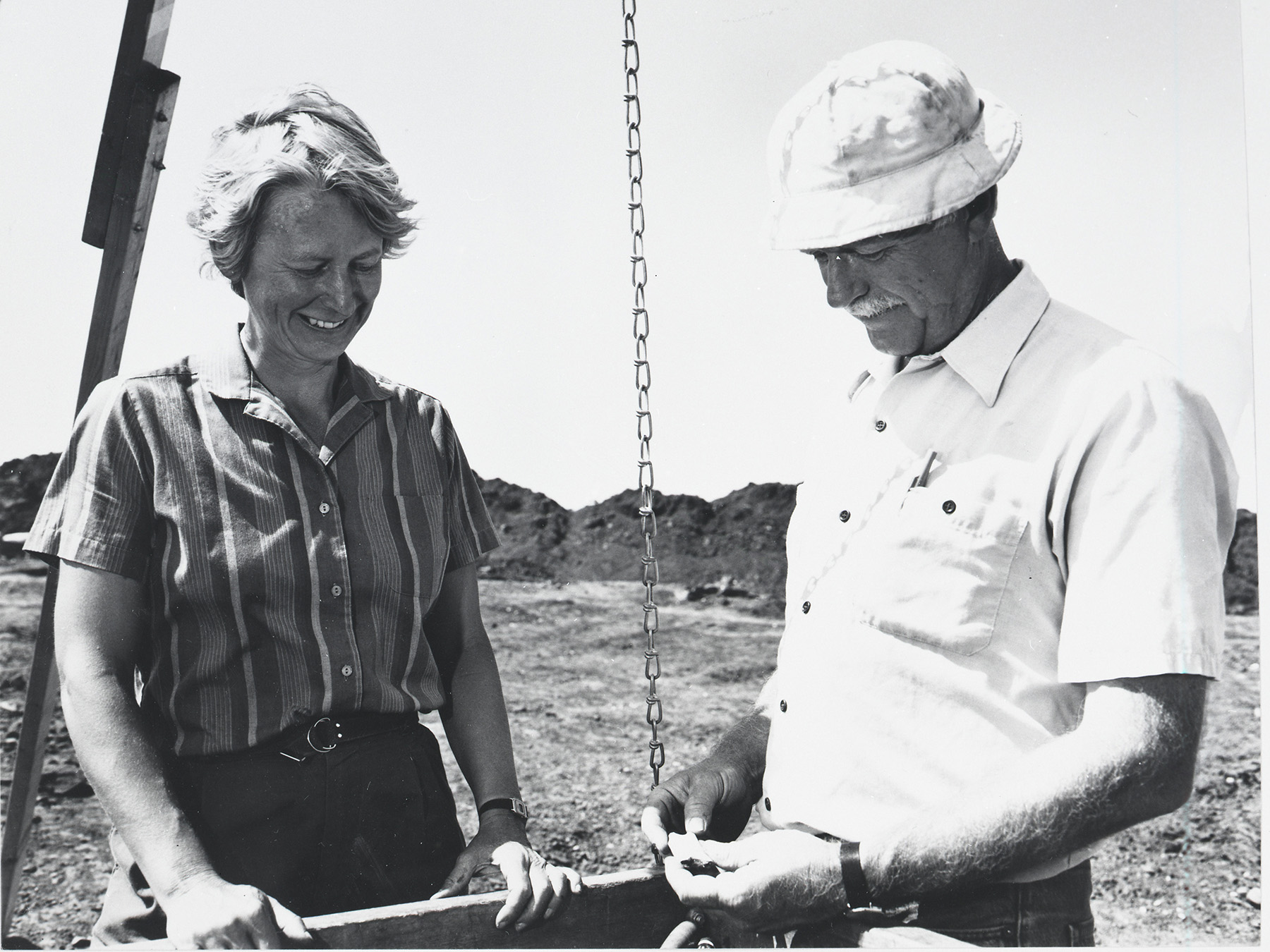 Schermer attributes her success to support from Iowa's Native tribes. The relationships laid a foundation of trust that allowed for support and close collaboration among the groups.
"I was willing to respectfully listen to others and their thoughts, concerns, and beliefs," Schermer says. "We discussed possible solutions to situations and explored opportunities for collaborative efforts with tribes and members. Regular face-to-face meetings were important, as was the involvement of the OSA Indian Advisory Council."
The OSA Indian Advisory Council includes representatives from several communities descendant to Iowa. Through regular meetings, the council members and OSA staff share information and address issues related to ancient burial sites, human remains, repatriation, and other topics.
"Pearson and Don Wanatee (Meskwaki) deserve to be mentioned for their efforts serving as longtime members of the council, from its creation to their respective deaths," Schermer adds.
In what's now called the OSA Bioarchaeology Program (formerly OSA Burials Program), Director Laura Noldner and current State Archaeologist John Doershuk continue to build upon Schermer's legacy. Their office has more than 30,000 archaeological sites on file, with 200 to 400 being added each year.