Dance studio dream takes shape in Iowa grads' home state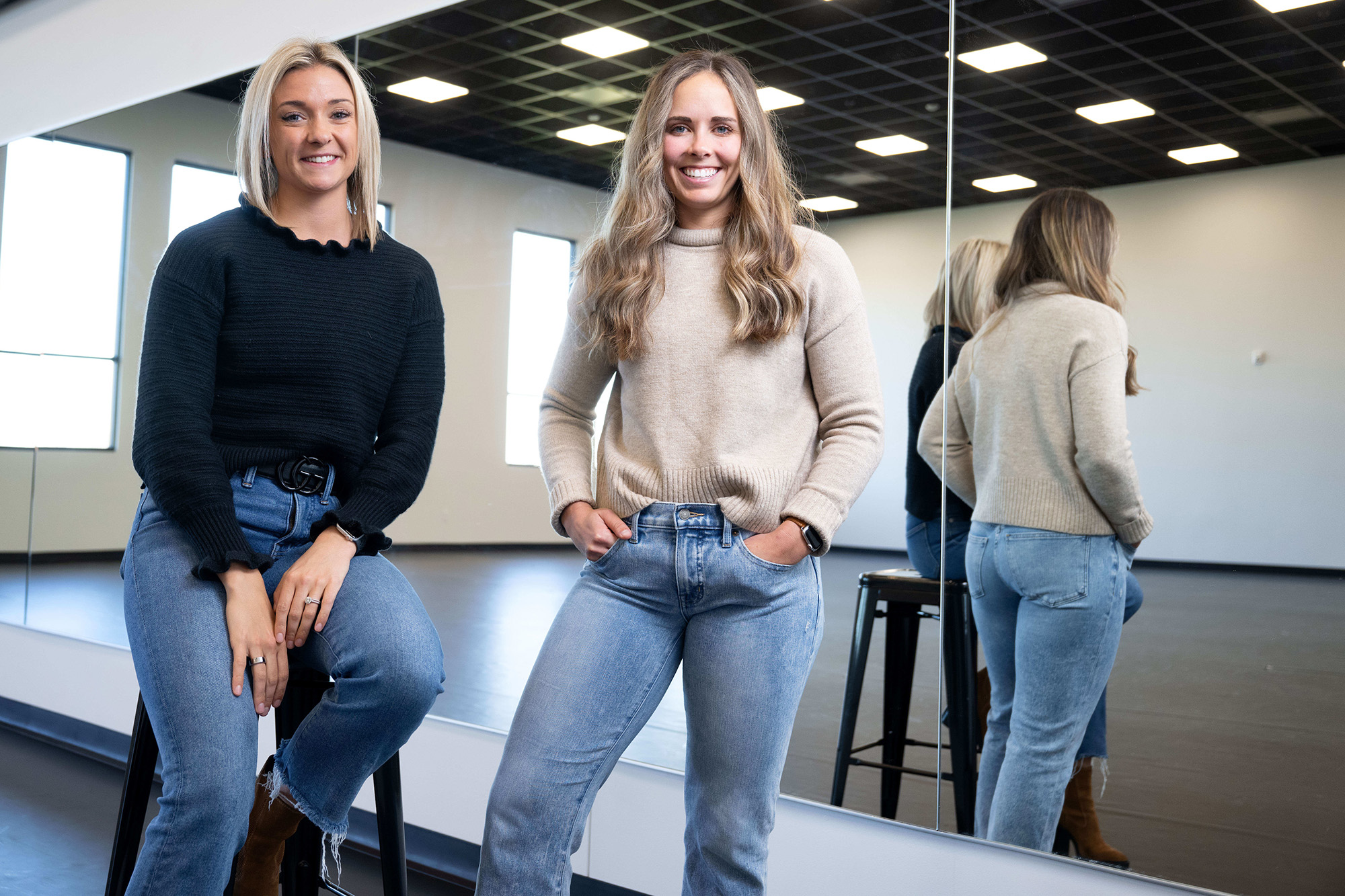 Amanda Gustafson and Aunica Harvey are teaching hundreds of Iowa children to dance in their own studio, which they opened soon after graduation with help from the University of Iowa's John Pappajohn Entrepreneurial Center.
Justin Torner and Darren Miller
When Premiere Dance Project welcomed its 650 students and 20 staff members into its brand-new, 12,500-square-foot facility in September, owners Amanda Gustafson and Aunica Harvey couldn't believe how quickly their dream had come true.
Less than five years earlier, the two graduated from the University of Iowa. A week after commencement, they opened Premiere in Waukee, Iowa. Their original space was in an office/retail center next to their new standalone building.
"We got where we are way faster than we thought we would," Gustafson says. "I didn't think we'd be sitting at this point until maybe 10 years down the road. And here we are only five years in."
The business partners grew up dancing and say they both knew before they were 10 that they wanted to own their own studios. Along with their experience dancing and working at different studios over the years, they also credit their education at Iowa for giving them the tools necessary to do it—particularly their involvement with the Startup Incubator (formerly known as the Founders Club) within the John Pappajohn Entrepreneurial Center (JPEC).
As the hub for entrepreneurship education and outreach at the University of Iowa, the John Pappajohn Entrepreneurial Center (JPEC) has grown its influence in the entrepreneurial community and inspired thousands of entrepreneurs to start a business in Iowa.
Gustafson, who grew up in Elk Horn, Iowa, earned a bachelor's degree in dance with a certificate in entrepreneurial management in 2018, while Harvey, who is from Corning, Iowa, earned bachelor's degrees in dance and business administration, also in 2018.
Gustafson and Harvey say they chose Iowa in large part because of the Department of Dance, but they knew they wanted to pursue an education in business as well.
Their last year at Iowa, Gustafson approached Harvey about opening a studio together after graduation. Harvey initially said no, but soon changed her mind. She heard from friends about the Startup Incubator and suggested to Gustafson that they should join.
The incubator, open to all UI students, connects potential entrepreneurs with the resources they need to launch their idea and grow it into a sustainable venture. Resources can include seed funding; access to co-working space; marketing, prototyping, and software support; legal consulting; and an introduction to a successful professional mentor.
"It was great to have somewhere at school that was supporting where our heads were at," Harvey says. "In business school, a lot of times you were talking about working for other people and working in corporations. In the dance department, it was all about performance. The Startup Incubator was great for us because we were with people who were on the same track as we were and allowed us to push toward the thing we wanted."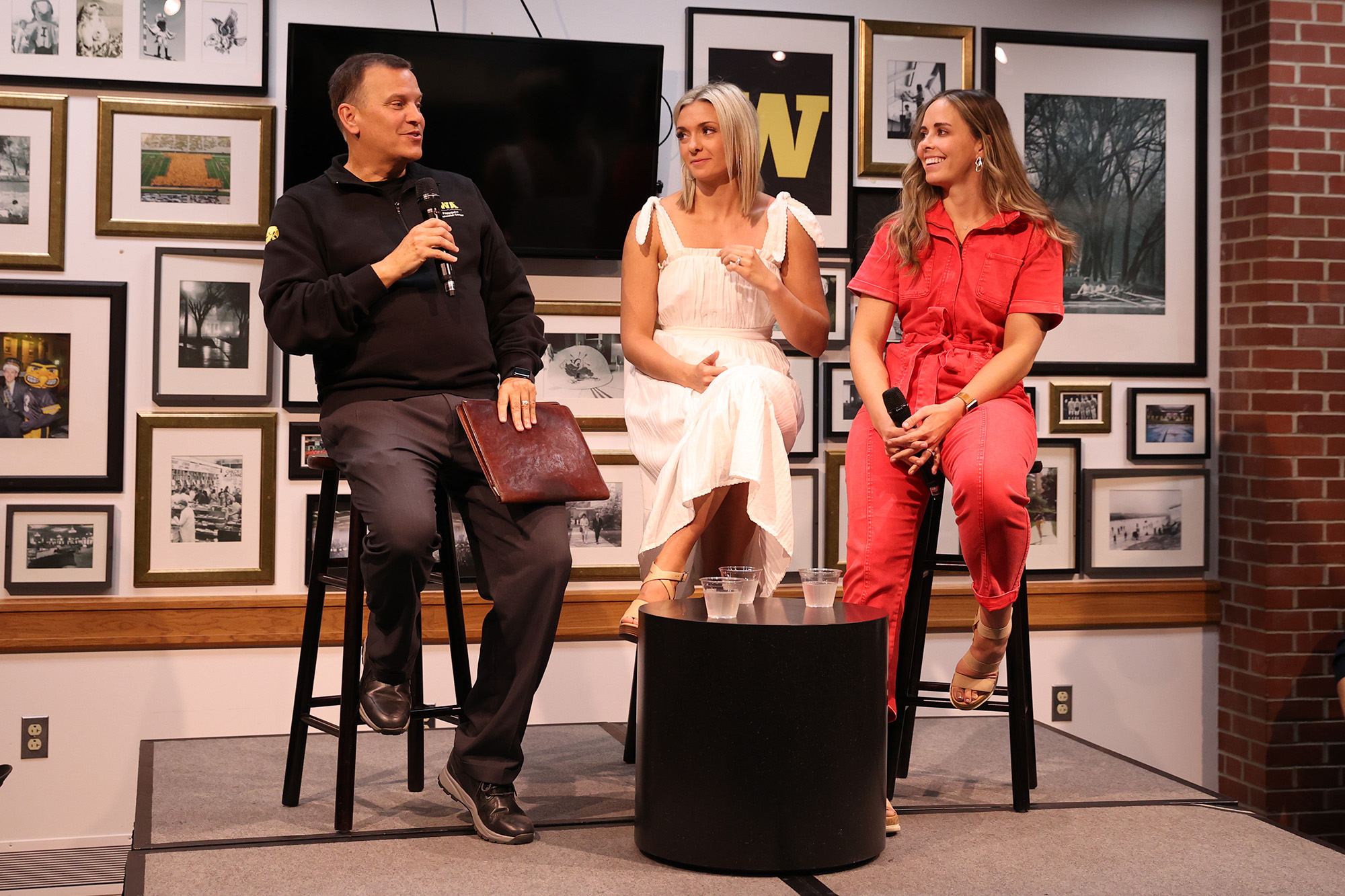 Iowa will prepare you, challenge you, and change you. You will change the world. We accept applications year-round.
It wasn't long after joining the Startup Incubator that Premiere Dance Project was named one of UI's Student Startups of the Year in 2018. The co-founders also were finalists in the statewide Pappajohn Student Venture Competition, and placed in the Iowa JPEC spring 2018 Business Model competition. They used their seed funding from these competitions to grow their marketing efforts and engage more with the community around them.
Through the Startup Incubator, Gustafson and Harvey were connected with a mentor, Leslie Nolte, an Iowa alumna and founder and artistic director of the Coralville, Iowa-based Nolte Academy, an innovative dance school and performing arts preschool.
"Having her as a mentor opened our eyes to so many possibilities," Harvey says. "It was great to ask her all our questions and learn what has worked for her over the years."
When it came time to decide where they wanted to start their dance studio, Gustafson admits she thought about leaving Iowa.
"I had the urge to move somewhere warmer," Gustafson says. "But strategically, I knew this market and had a lot of knowledge about how things worked here."
"The Startup Incubator was great for us because we were with people who were on the same track as we were and allowed us to push toward the thing we wanted."
University of Iowa alumna and co-owner of Premiere Dance Project in Waukee, Iowa
The community outside Des Moines is one of the fastest growing cities in the state, with an estimated population of 24,089 and city officials projecting its population to reach 35,000 by 2030. That has the makings for a bunch of potential dancers.
"It's worked out extremely well for us," Harvey says. "We're right in the midst of a residential area, so a lot of students only have to go a few blocks to get to us, which is really nice."
The Premiere Dance Project owners say the ability to open a business at such a young age was part naiveté, part experience, and part education.
"I knew I could take pieces from studios that I liked and leave pieces that I didn't like and go and make what I thought was the best version of a dance studio," Gustafson says. "By pairing that with the education we got at the University of Iowa, we felt at 22 years old that we were ready to do it."