NASA chief touts 'transformational' work done at Iowa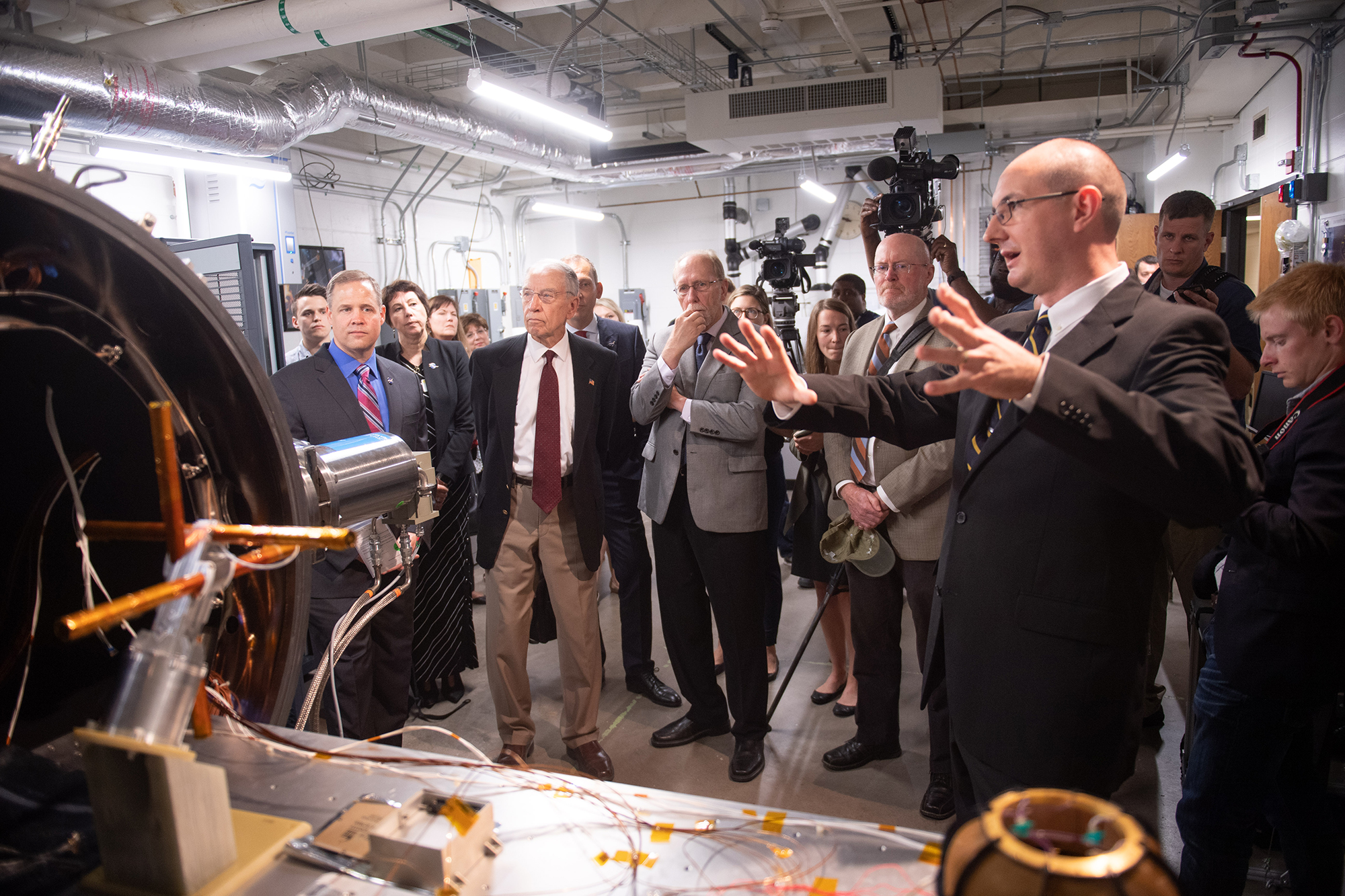 Not long after receiving the largest research award in its history, the University of Iowa welcomed top officials from NASA, who toured Iowa facilities and lauded the meaningful work being done by researchers and students.
Jim Bridenstine, the head of NASA, and other high-ranking representatives in the nation's space agency visited the University of Iowa on Aug. 30 to learn about Iowa's legacy in space exploration and its involvement in current NASA-funded missions.
Those missions include TRACERS, a $115 million NASA contact award to Iowa—the largest in school history—to study the mysterious interactions between the magnetic fields of the sun and Earth. The project is led by Craig Kletzing, professor and the Donald A. and Marie B. Gurnett Chair in the Department of Physics and Astronomy.
Bridenstine toured research labs in Van Allen Hall, and praised the university's longstanding history in space research and its commitment to involving undergraduate and graduate students in space instrument design and building. "What happens here at the University of Iowa is going to be transformational for the future of human space flight and the human condition here on Earth," Bridenstine says.
Bridenstine was joined on the visit by Thomas Zurbuchen, associate administrator for NASA's Science Mission Directorate, which oversees the nation's space research, and Nicola Fox, the Heliophysics Division director in the Science Mission Directorate. Sen. Chuck Grassley and Rep. David Loebsack also participated in the visit.
Produced by the University of Iowa Office of Strategic Communication