Graduate spotlight: Bethanny Sudibyo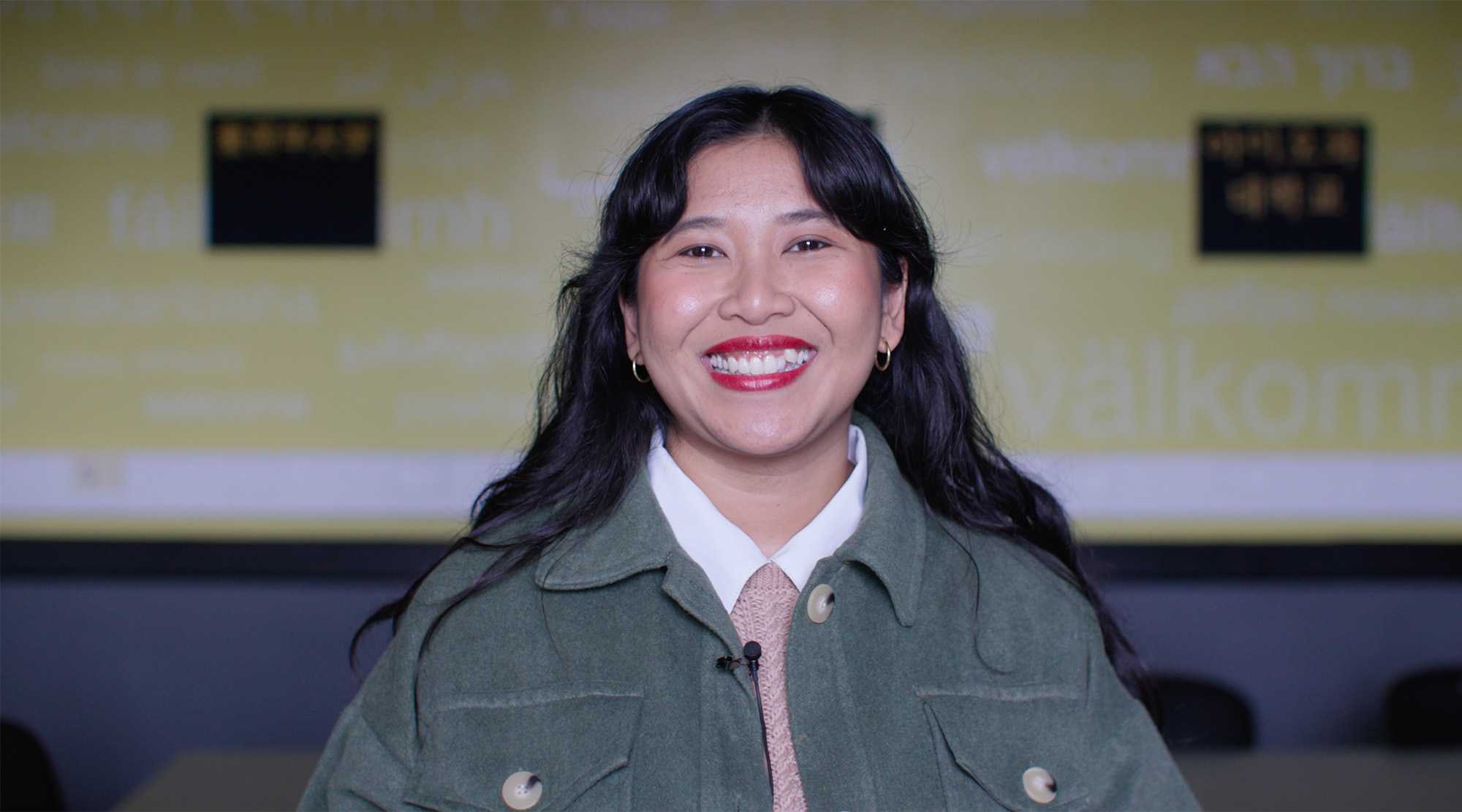 Bethanny Sudibyo was born in Indonesia and has traveled the world. In addition to English, she speaks Indonesian, Spanish, Portuguese, and Chinese. But the University of Iowa doctoral student, who enjoys writing about the places she visits, describes the campus community in Iowa City as a "must see."
Mesmerized by the Hawkeye spirit she encountered when she first visited Iowa City in 2018, Sudibyo knew she wanted to be part of the Iowa community—and it has not disappointed. Despite an academic tenure interrupted by a pandemic, she says she has learned to draw on support from the people around her and find ways to connect and create with others.
Sudibyo, who completed undergraduate studies in Taiwan and earned a master's degree from the University of Illinois, graduates from Iowa with a PhD in Spanish literature in May.
Adelheid (Bethanny) Sudibyo
Degree: PhD in Spanish literature
Hometown: Yogjakarta, Indonesia
Future plans: Accepted a position as a lecturer at Elon University in North Carolina
What is a favorite memory from your time as a Hawkeye?
It was during one of the football games that I attended. I don't know anything about American football. As an international student, it was a very new cultural experience. I think we were playing Penn State, and after the game we stormed the field. It was surreal—and so much fun. I've never seen that kind of solidarity on any other campus.
What has surprised you about your student experience at Iowa?
I knew coming in that the University of Iowa was known for its writing programs and for different activities and festivals related to writing and literature, but it was surprising to see just how active the writing community was. There are so many things going on here. Iowa City is such a vibrant and creative community.
Also, being a graduate student can be very isolating, but I found so many ways to create spaces for collaboration. For example, I participated in the Graduate and Professional Student Government and found a community of students who really want to bring change to the university and create a learning community for graduate students here.
What helped you succeed during the pandemic?
COVID-19 was definitely a very stressful time—not just for me, but for everybody throughout the university and the world. One of the things that helped me get through it was the support that we had among graduate students and from faculty in my department. I'm very lucky to have that here at the University of Iowa.
In addition to navigating the pandemic, there are uncertainties that come with being an international student and with being in academia. Completing my dissertation while I was in the academic job market, for example, was challenging. Resiliency is about getting back up again, even with so many obstacles in our way, and one thing we've been taught here is to keep getting back up.
What did you get out of your University of Iowa experience that you don't feel that you would've gotten elsewhere?
I think the sense of community sets it apart. I like how the university is built throughout the city, with different festivals taking place within the city and on campus. It's something very special that you can't really find in a lot of other places.
Who has been your most important mentor here?
Ana Rodríguez is my advisor and thesis director, and she has believed in me and in my project since I first visited Iowa City in 2018. I owe so much to her. She has supported me in every personal and professional endeavor that I have wanted to do here at the university, and I don't think I would have been able to grow and develop my research project the way it is right now without her.
Also, I'd like to extend my gratitude to the staff at Phillips Hall, the home of the Division of World Languages, Literatures, and Cultures. I don't think graduate students and teaching assistants would be able to function without the staff members and administrators in that building, so thank you.
What is your biggest takeaway from your time at the University of Iowa?
One of the most valuable things that I've learned here is to appreciate your relationships—your friends, your peers, your colleagues, your relationships with your professors and with the staff throughout the university. Throughout my graduate studies, I've learned to value making space to collaborate. Valuing the different people that you work with is so important and a lesson I'll take away as I venture out in the future.