Graduate spotlight: McKenna Warnock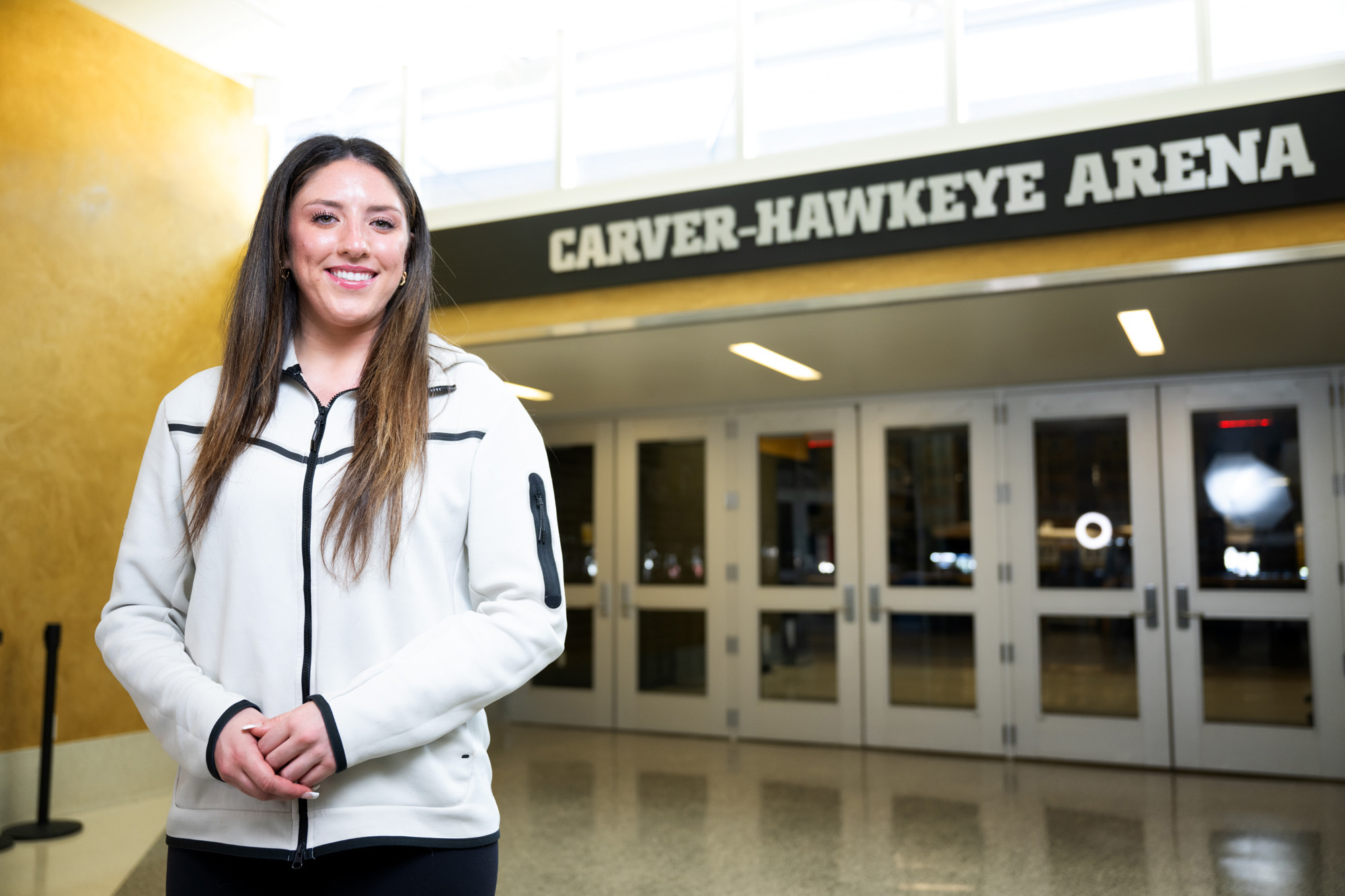 Justin Torner and Tim Schoon
When you attend the University of Iowa, you don't have to make the Final Four to have a city and a state rally around you.
McKenna Warnock noticed that supportive vibe when she arrived on the Iowa campus for a visit, and she fell in love with the idea of being a Hawkeye.
So, you can imagine how special it was when Warnock and her women's basketball teammates went on a magical run to the championship game of the 2023 NCAA Tournament. Along with being the first University of Iowa women's team to reach the final, they also played a part in record-setting ticket sales and TV ratings for the tournament.
Hometown: Cottage Grove, Wisconsin
Degree: BS in human physiology, minor in Spanish, pre-dentistry track
What's next: Applying to dental colleges
The Cottage Grove, Wisconsin, resident calls it a dream come true.
"I think having that lasting impact on women's basketball is something that's even more important than all the accolades," Warnock says. "Being able to have the entire country rally behind you and being able to touch so many people, so many little kids' lives, it's just so awesome to be able to watch women's basketball grow and hopefully watch it continue to grow."
Warnock will graduate in May with a BS in human physiology with a pre-dentistry track and minor in Spanish, and is applying to dental colleges, but she hopes to stay in Iowa City to attend the UI College of Dentistry. However, she says that wherever she ends up in life, she'll always be a Hawkeye.
"I just think black and gold runs through your blood once you come here. You're a Hawk for life after you leave Iowa City," Warnock says. "There's so much passion and so much love for the university, for athletics and academics. It's so awesome to be able to be a part of that and know that I'll be a part of this community the rest of my life."
What will you remember about your time at Iowa 20 years from now?
I have had so many awesome experiences. Through athletics I've experienced so many different things. But honestly, Iowa does such a great job of allowing you to meet so many people from many different backgrounds and be a part of many different organizations.
When did you know you wanted to be a dentist?
I've known I've wanted to help people in any way I could ever since I was 5 years old. I wasn't quite sure how, but once I got here, I was able to meet with a dentist in Coralville—shoutout to him at Midwest Dental—and that was when I fell in love with dentistry. Being able to be with your patients a little bit more and get to know them is awesome.
What has surprised you the most about the University of Iowa?
It's been so cool seeing how much people love Iowa. We played basketball in Spain my freshman year and while we were walking around, everyone would yell, "Go Hawks!" It's so cool that people worldwide know about Iowa and the Hawks. I just think having all those connections everywhere is so awesome.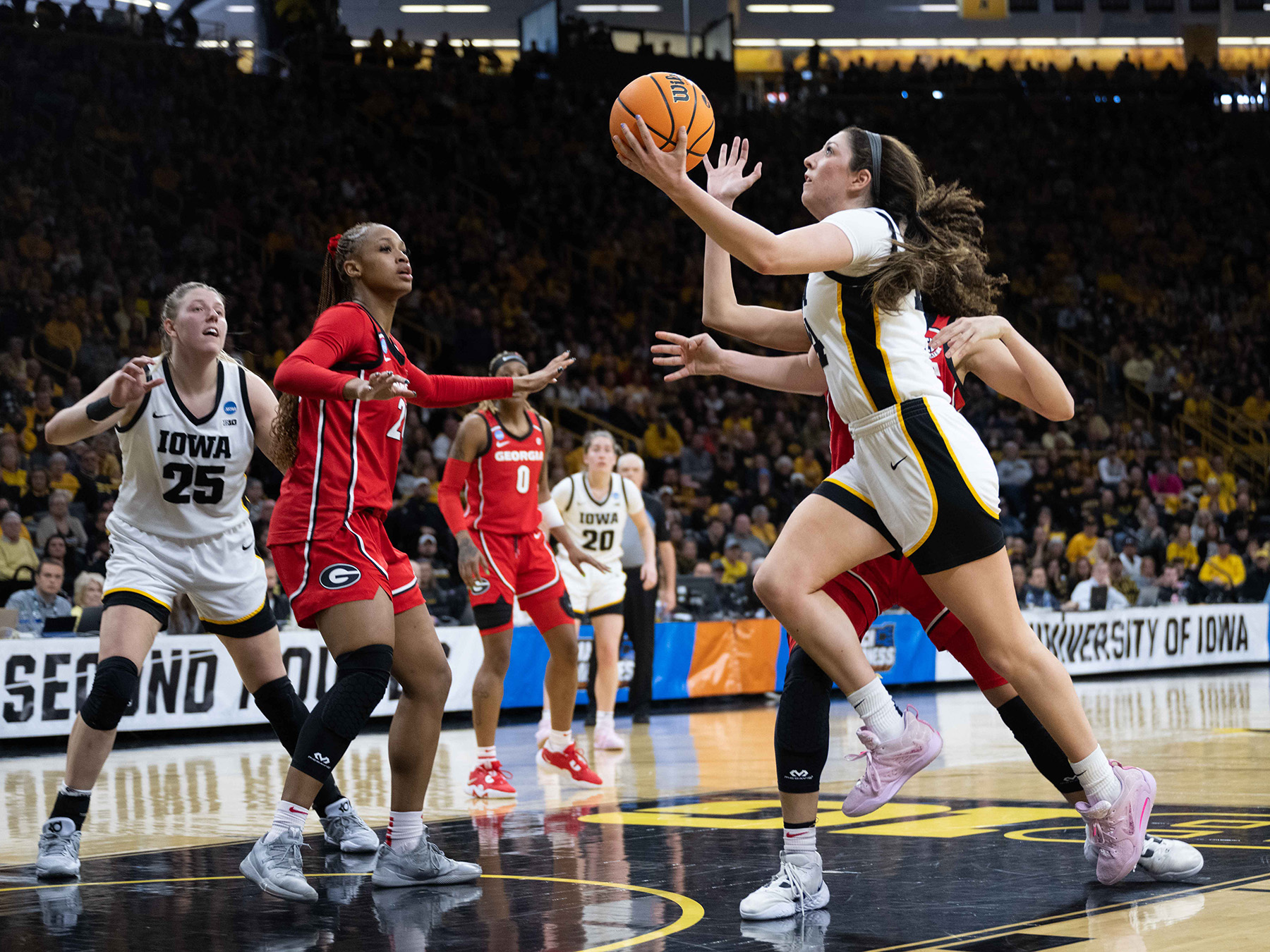 What challenges have you faced during your time at Iowa and how did you overcome them?
Trying to balance athletics and academics is always a little bit difficult your freshman year, but I had so many outlets to look to. John Bruno (assistant athletic director—athletics) has been my athletic academic coordinator and one of my biggest mentors and really helped me to be able to balance those two things. He and all my academic coordinators did an amazing job of letting me know that I could pursue a difficult career while also playing athletics. It was just so cool to be able to do both of those at the same time.
What was one of the most valuable things you learned at Iowa?
I think just being able to be authentically myself. Iowa does an amazing job of giving you so many different resources to figure out who you truly are when you come here. You're alone when you come here. You don't have your family, but you're able to make a family here. And I think Iowa does a great job of building that connection and that community.
What advice would you give future Hawkeyes?
Put yourself out there. Putting yourself in different situations just makes you grow so much as a person. Being able to do it here and meet so many different people, you're able to really, truly become yourself in so many different ways. So, put yourself out there and go do those new things.