No better place to launch a career in plasma physics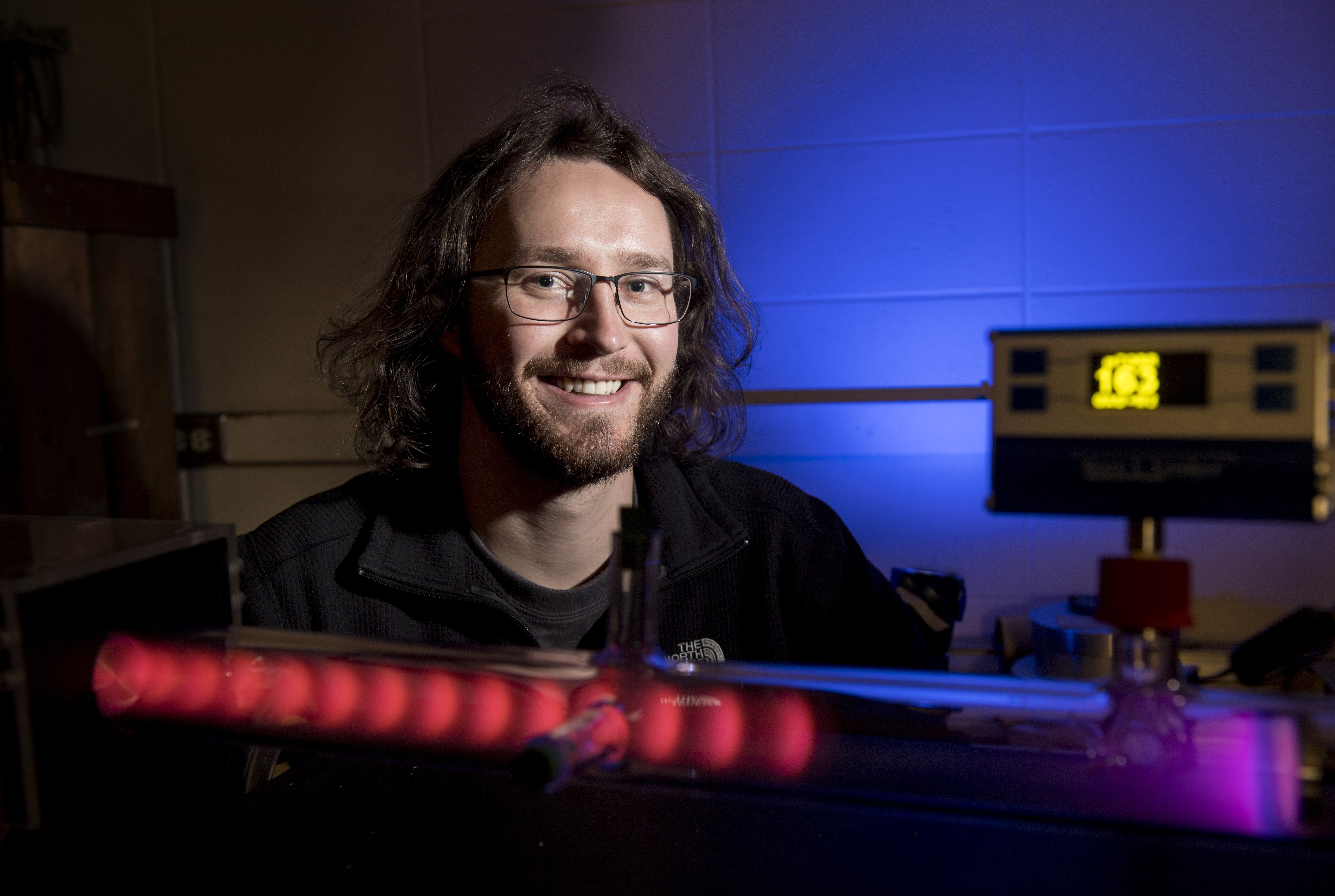 Josh Larson was attracted to the University of Iowa by a folder filled with space goodies. The Mount Pleasant, Iowa, native graduates in May after finding a passion for plasma physics and building his own experiment for students.
Degree: Double major in physics and electrical engineering 
Hometown: Mount Pleasant, Iowa
Plans after graduation: Larson will enter the graduate program in experimental plasma physics at the University of California, Los Angeles.
All it took was a manila folder to convince Josh Larson to attend the University of Iowa.
Larson, who is from Mount Pleasant, Iowa—hometown of UI space legend James Van Allen—visited the Department of Physics and Astronomy the summer after his junior year in high school. He met with several faculty members to learn about their research and the department's legacy in space exploration and space physics.
During his tour, Associate Research Scientist George Hospodarsky handed him a folder stuffed with space goodies representing a sampling of the dozens of space missions in which UI physicists have been involved.
"I knew instantly that the University of Iowa is where I had to be," Larson says.
Larson, who will graduate in May with a double major in electrical engineering and physics, has made good on his intent to immerse himself in space. He has built and tested instruments for space missions, participated in an intense, weeklong program building and flying a rocket in Norway, and created from scratch an experiment to help fellow undergraduates visualize and understand a branch of physics that involves hot, ionized gases called plasmas.
The academic and extracurricular workload has paid off: This fall, Larson will enter the graduate program in experimental plasma physics at the University of California, Los Angeles.
He credits the UI with supporting and honing his interests.
"The University of Iowa was a great place for me to be," Larson says. "I definitely don't think that I would have been the same, or as well positioned today, at any other institution."
Larson dove into research opportunities at the beginning of his second year after being offered a chance to work with Fatima Toor, assistant professor of electrical and computer engineering at the UI and Larson's academic adviser. 
The summer between his sophomore and junior years, Larson landed an internship at the DIII-D National Fusion Facility, a national lab in San Diego operated by the U.S. Department of Energy. There, Larson worked on plasma-physics simulations related to fusion energy and helped to prepare experiments currently running at the facility. The experience solidified his interest in plasma physics and showed him how research in this area could have a direct impact on the planet.
"It's an energy source that if your fuel source is water, or sea water, everyone has access to," he says. "Anybody, anywhere in the world, can make it happen if we can learn how to do it. There are no nasty byproducts. It's much cleaner, safer, and more sustainable. Optimistically, I would love to see the world adopt fusion energy."
Returning to the UI, Larson joined the research group led by Jasper Halekas, associate professor in physics and astronomy, who works extensively with plasmas formed by the interactions of swift currents of hot gases from the sun known as the solar wind. Larson also worked with David Miles, assistant professor in physics and astronomy, on research projects including the building and testing of an instrument that measures low-frequency magnetic fields in space. 
As if that weren't enough, Larson was one of two UI students—and the first Americans—chosen to participate in a weeklong international program in Norway in January 2018 to fly sounding rockets and gather scientific data from them before they crashed into the ocean. 
"It helped me to see that doing experimental science is not just always going into the lab and doing something on a bench," Larson says. "Things get messy when the bench moves."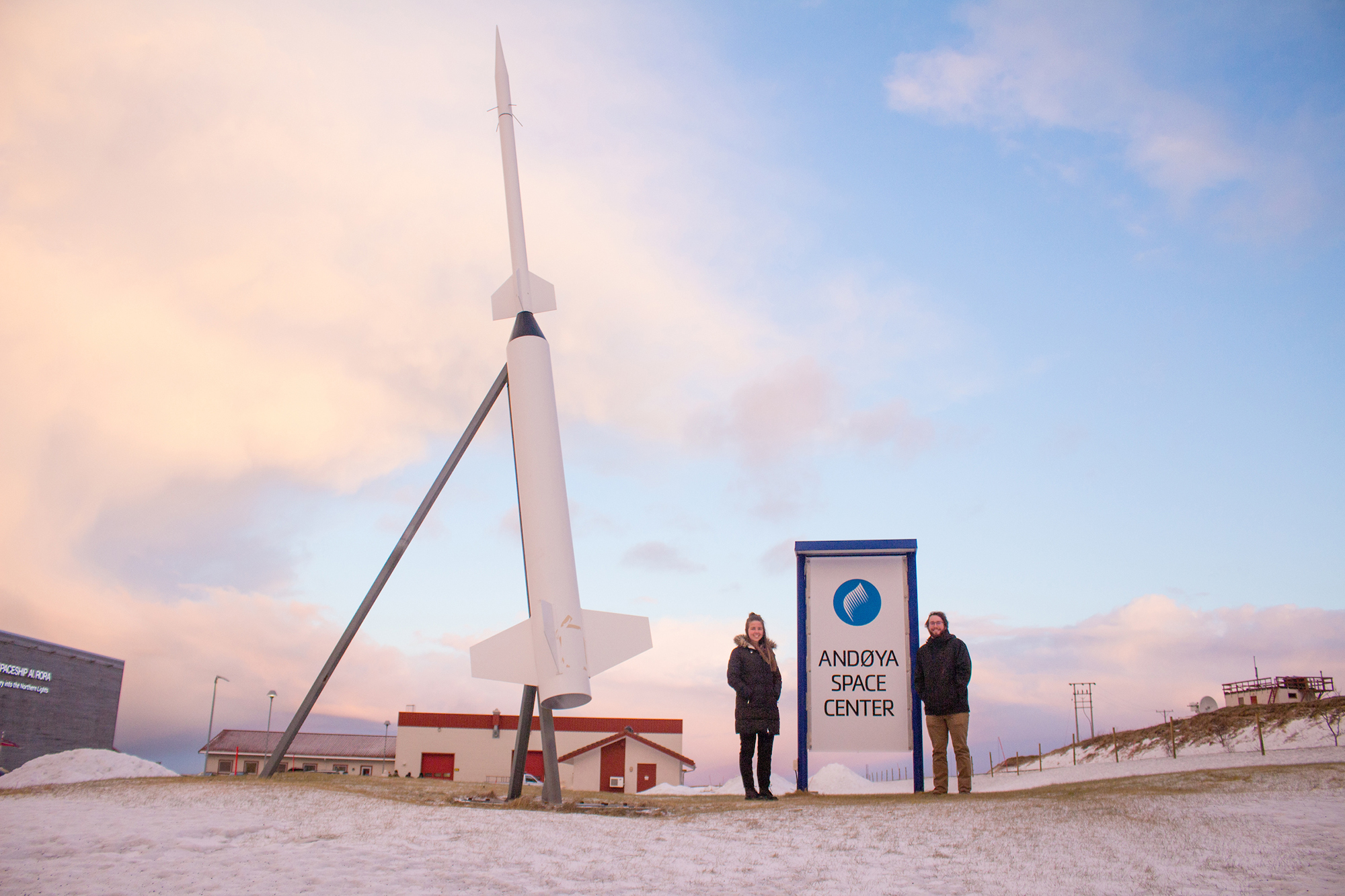 Larson was so inspired by his studies in plasma physics that he decided he wanted to make the field more accessible to other undergraduates. At the beginning of his senior year, he proposed an experiment that would bring plasmas to life.
The result: A glass tube that glows with plasmas generated in various colors depending on which gas is used to form the plasma—and, a tangible tool for students to learn how plasmas are formed, which forces act on plasmas, and how to measure plasmas.
Larson considers the plasma tube device his signature creation and legacy.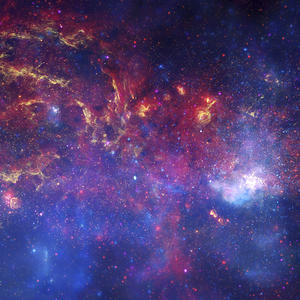 Iowa: At the forefront of space science
Since the 1950s, the University of Iowa has given undergraduates the opportunity to work with top space scientists.
"Typically, an undergraduate takes one plasma physics class, and it's purely theory," he says. "You only deal with equations, and it's daunting to deal with in the lab. So why not give them a fun way to play with plasma physics? In a way you look at it and say, 'Whoa, this is plasma physics.'"
Larson worked alongside Robert Merlino, professor in the department of physics and astronomy, to design and build the experiment. Merlino described Larson's dedication and smarts by mentioning a predecessor he knew well.
"James Van Allen was a hardcore experimentalist who admired students who did lab work," says Merlino, who was a colleague of the famed UI space scientist. "That's why for Josh to build something from scratch, Van Allen would have appreciated that."
In his own way, Larson is following the path of the UI space great and others in the department.
"I have definitely benefited from the wide breadth of faculty involved in plasma physics and the different ways they are involved," he says. "I don't know of too many other places where you can get such a wide exposure to plasma physics as an undergraduate—and from people who are at the top of their field."
Get all the details about the University of Iowa's spring 2019 commencement ceremonies.