Hawkeyes celebrate with the 'best fans in America'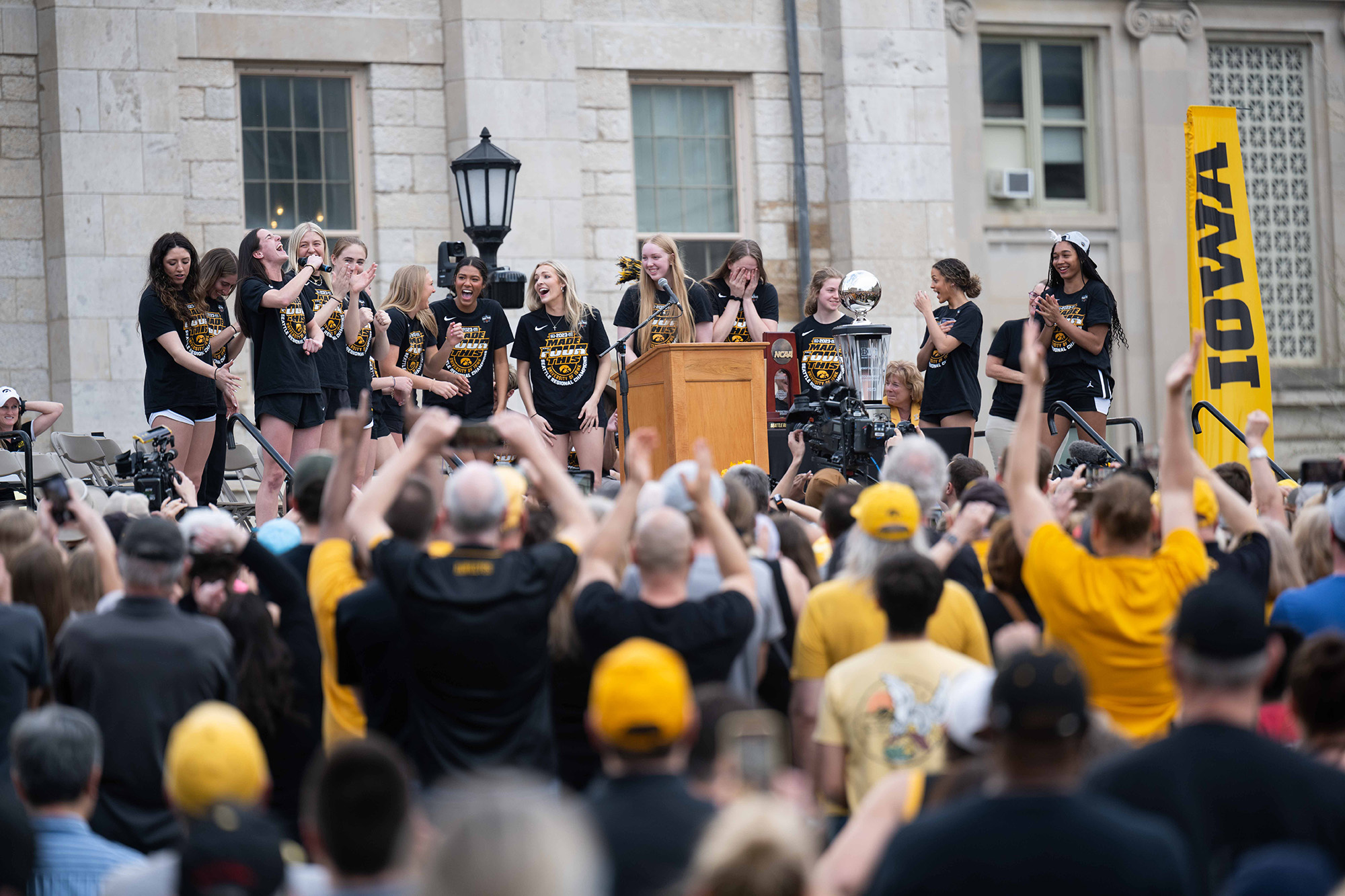 Thousands of fans joined the Iowa women's basketball team on the Pentacrest to celebrate the Hawkeyes' historic season, which was capped with a run to the national title game.
Tim Schoon and Kirk Murray
The University of Iowa Pentacrest was a sea of black and gold as thousands of fans gathered to celebrate the Iowa women's basketball team's historic season.
Players and coaches made their way from Clinton Street to Old Capitol, stopping for autographs, selfies, and high-fives along the way. Once the team reached the stage, the crowd heard from President Barbara Wilson, Athletic Director Gary Barta, Iowa City Mayor Bruce Teague, Head Coach Lisa Bluder, National Player of the Year Caitlin Clark, and Associate Head Coach Jan Jensen.
The event also featured Clark (and the crowd) singing "Happy Birthday" to Bluder and sophomore guard Sydney Affolter, some flexing by Monica Czinano, and a rap by Assistant Coach Abby Emmert. The full festivities can be seen in the video above.
The Hawkeyes finished the season with the school's second Final Four appearance and its first-ever appearance in the national championship game, finishing national runner-up.
(How soon until next season starts?!?)