Focusing on vision issues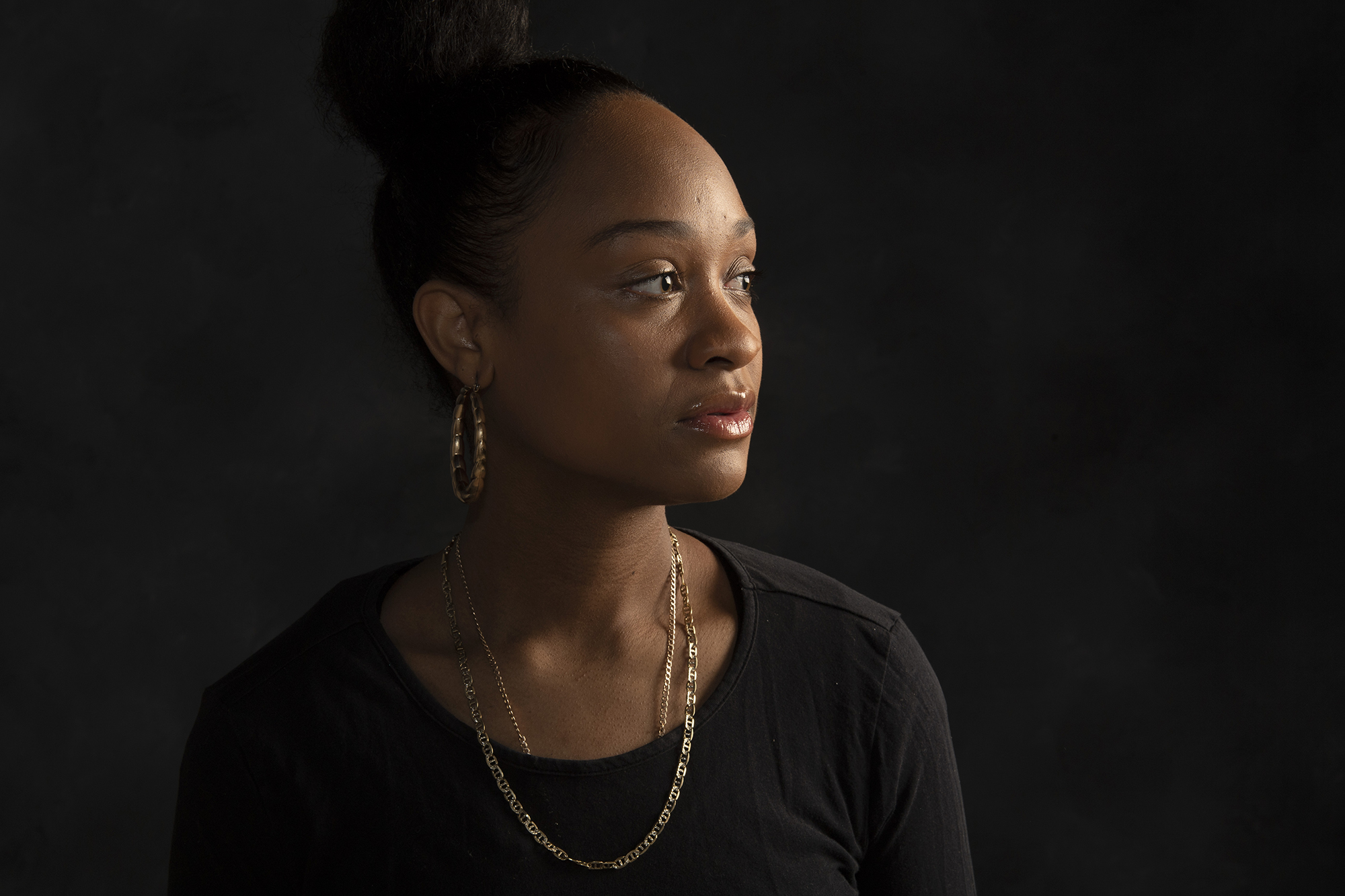 Neuroscience doctoral candidate Brittany Williams loves conducting research, work that she likens to solving a complex puzzle. Through the support of mentors and the welcoming environment at the University of Iowa, she hopes to help those who have visual impairments.
Brittany Williams is familiar with the saying "Great minds think alike." But it's nowhere near her favorite quote—she prefers a different take on what's good about collaboration.
"To me, this rings more true: Different minds coming together can do something great," says Williams, a PhD candidate in the University of Iowa neuroscience program. "Getting input from numerous perspectives, putting forth ideas that explore every aspect, that's what makes science truly great."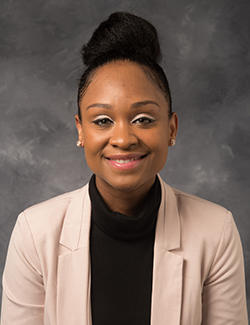 "I interviewed with a lot of schools. Iowa made me feel at home, made me feel like part of a family. I felt an instant connection with the people in the neuroscience program."
Williams has found that sort of camaraderie at the University of Iowa, where she conducts research in the lab overseen by Amy Lee, a professor of molecular physiology and biophysics, neurology, and otolaryngology in the Carver College of Medicine. 
In Lee's lab, Williams studies a particular protein—Cav1.4—that is vital in transmitting initial visual information from the retina to the brain. Mutations in this protein are linked to visual impairments such as "night blindness," which makes it difficult to see in relatively low light. Everyday tasks like driving a vehicle or navigating the hallways and rooms of your house can become daunting challenges.
"We don't know how this protein is normally regulated, or why mutations lead to visual impairments," Williams says. "I hope my research will lead to future therapies or corrective strategies for individuals who suffer from these detrimental impairments."
Williams wasn't always convinced research was her life's calling. During her undergraduate studies at Delaware State University, she saw herself as a future plastic surgeon. It was a pivotal meeting with a neuroscience faculty member that set Williams down her current path. 
"She was doing some cool work in her lab, and occasionally I'd go by her office to check it out, while trying to be stealth about it," Williams says. "Finally, one day, she said to me, 'I see you! Just come in!' We talked, and she made it seem so obvious that I was interested in science."
That mentorship carried her to her graduate studies at Iowa, where the mentorship baton was passed to Dr. Lee, who encouraged Williams, pushed Williams, believed in Williams, and showed Williams the ropes.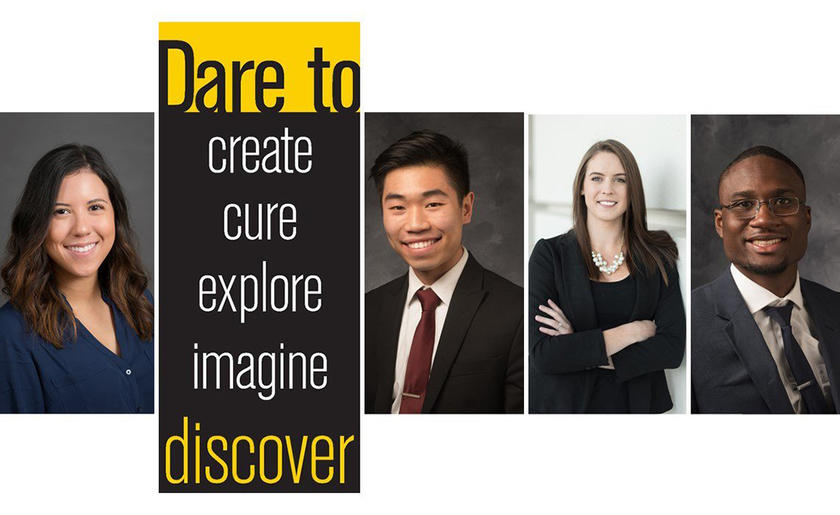 Brittany Williams is one of 42 students featured in the University of Iowa's Dare to Discover campaign highlighting researchers across campus.
"Their mentorship was the most vital thing in the world to me," Williams says. "Without my first mentor, I wouldn't be here. Without Dr. Lee, I wouldn't have had the sort of success I've had here at Iowa. They connect you with others and expand your world. The mentoring I've received here helps me overcome any fears or doubts, and puts me in the mind set of 'OK, I know what I'm worth and I know I can do this—let's put it in drive.'"
Lee recognized in Williams several qualities found in successful researchers: an inner drive to succeed, a deep sense of curiosity, and willingness to work really hard. "While these are qualities that would enable her to be successful in any field, they are absolutely crucial to overcome so many of the challenges associated with biomedical research," Lee says.
It also doesn't hurt that Williams fell in love with conducting research.
"Research is like a puzzle. I love looking at something and trying to understand it, and being able to be creative doing that," says Williams. "Think of it like playing with Legos: I know this piece goes here, but could I use it another way to make things better? In science, you're always asking questions and trying to answer them—I love that!"
She found plenty of good puzzles at Iowa, a place that had a great vibe during her initial visit to campus. "I interviewed with a lot of schools," Williams says. "Iowa made me feel at home, made me feel like part of a family. I felt an instant connection with the people in the neuroscience program."
Breaking barriers in brain research
The Iowa Neuroscience Institute is primed to make discoveries about humans' most complex organ—and end debilitating diseases.
One of Williams's first major tasks as a PhD student was to submit a grant to the National Institutes of Health—one of those "time to step up" moments that she experienced at Iowa. Like many students, Williams had little concept of how to write a grant, but Lee saw she was eager to learn. 
"Thanks to her hard work and ability to learn very quickly, she accomplished a feat I have thus far not seen in my nearly 17 years of mentoring: a perfect 10 score on her grant, which of course was funded," Lee says.
Williams will soon begin her first postdoctoral experience, and has an eye toward having her own lab, where she can emulate the work and leadership of Lee and facilitate diversity in the workforce. And she will pass along her father's advice: If you want to be a boss, you have to sit at the head of the table.
"And in order to sit at the head of the table, you have to remain strong and focused," Williams says. "In science, you will certainly fail at some point. On some projects, you might fail repeatedly. It's what you learn and what you do next that matters. Don't give up."