How Iowa is helping turn the tide in the pandemic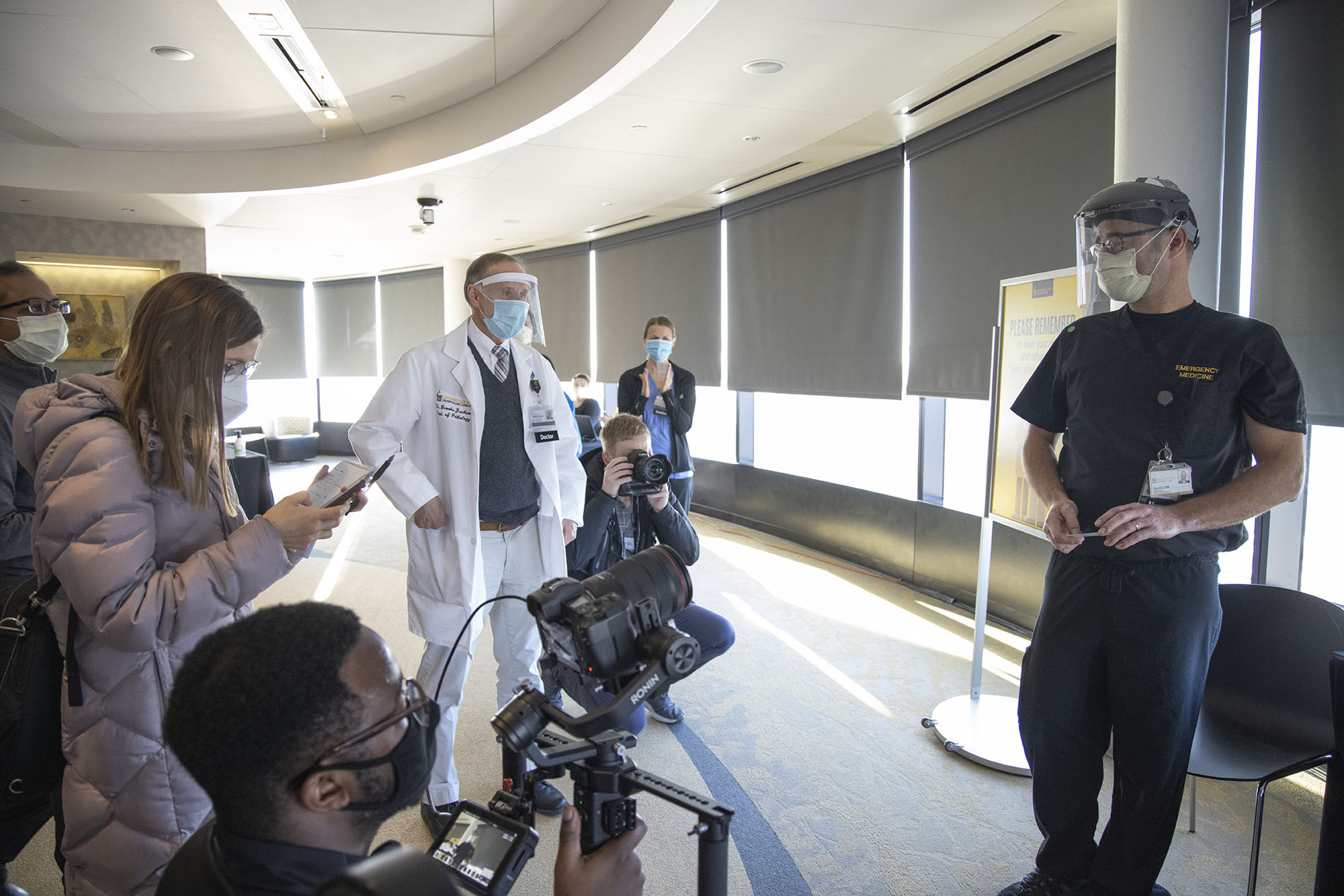 When COVID-19 spread across the world earlier this year, the University of Iowa was ready to help lead the fight.
The University of Iowa has been on the forefront of COVID-19 research, treatments, care, and the vaccine—including leading clinical trials for plasma treatments, the Remdesivir drug treatment, and the Pfizer-BioNTech vaccine. Today, UI Health Care is changing the course of the pandemic in Iowa by delivering the Pfizer and Moderna vaccines to its employees and will soon begin a clinical trial for a new vaccine from Novavax. Thanks to its experts and health care providers, Iowa has been recognized nationally for its important role in combating COVID-19.
UI Health Care begins employee vaccinations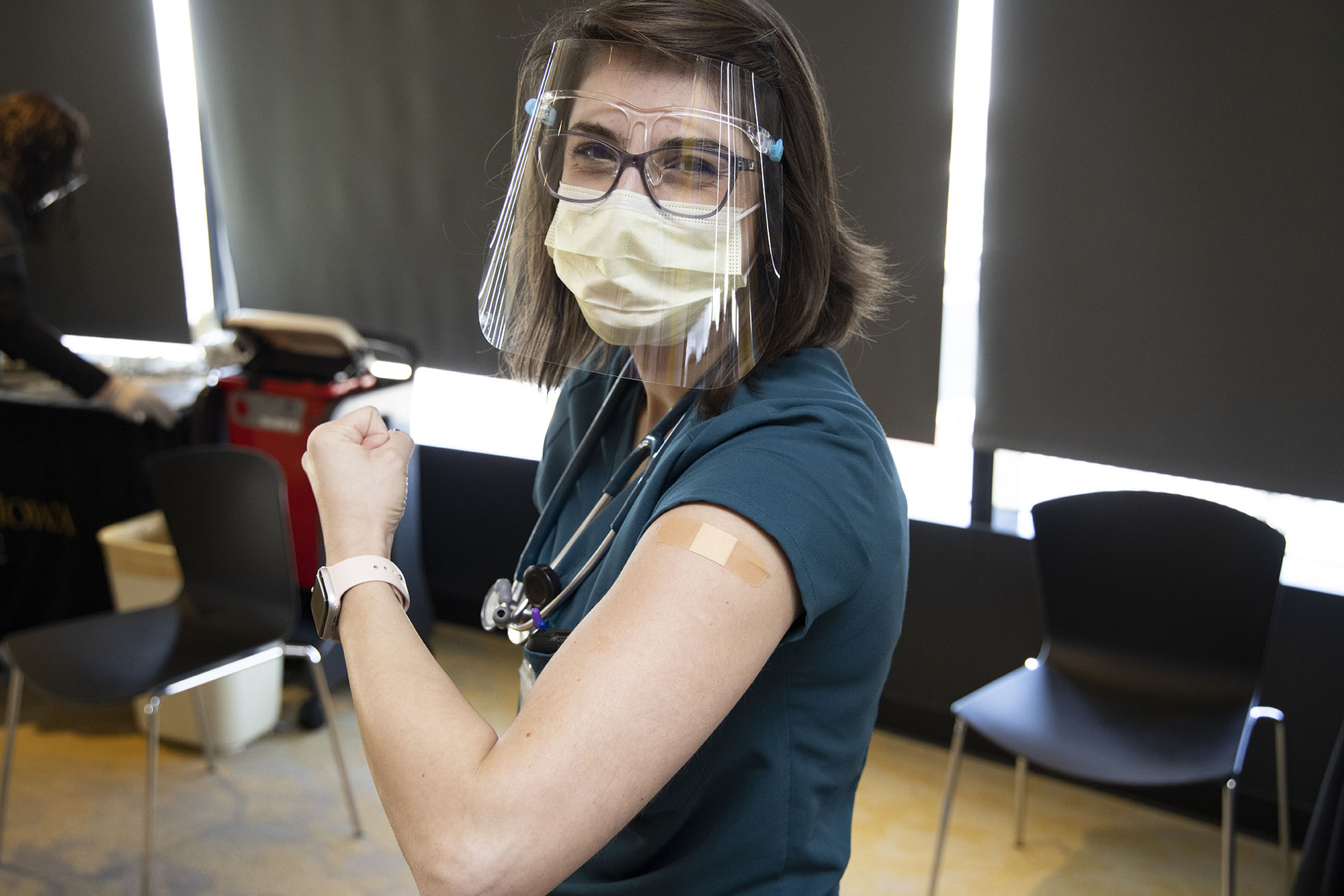 On Dec. 14, 2020, 178 UI Health Care employees received the first of two doses of the vaccine, which UI Health Care tested in clinical trials. 
Patricia Winokur, MD, executive dean of the Carver College of Medicine and the principal investigator for University of Iowa's Pfizer clinical trial site, has long-standing expertise in running vaccine clinical trials and is confident in this vaccine's ability to safely provide protection against COVID-19.
"Having coordinated our part of this clinical trial and seen firsthand how our participants have fared, I can assure you that all the data tells us that this is a highly effective and safe vaccine," Winokur says. "When my turn comes to receive the vaccine, I will absolutely be rolling up my sleeve to get it."
Video from day 1 of COVID-19 vaccinations
In this video, University of Iowa Health Care personnel administer COVID-19 vaccinations to their colleagues. The Iowa health care professionals express their optimism about the COVID-19 vaccination and the pride they feel about the university's contributions to the development of the vaccine. 
Scientists, media turn to Iowa's coronavirus expert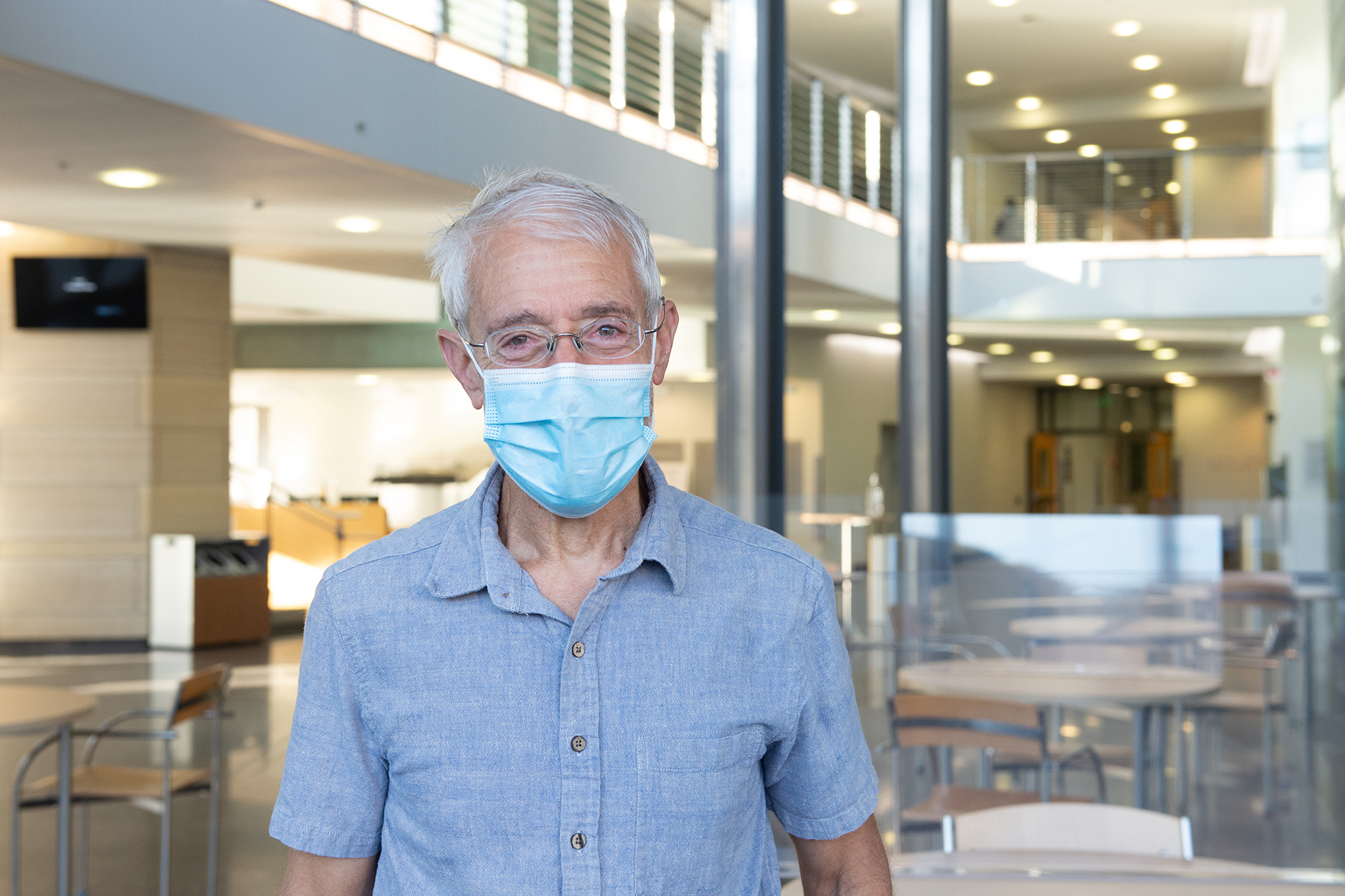 Veteran researcher Stanley Perlman—until recently, one of only 10 full-time coronavirus virologists in the world—leads the University of Iowa's search for answers on COVID-19.
Keeping safety at the forefront of the race for a COVID-19 vaccine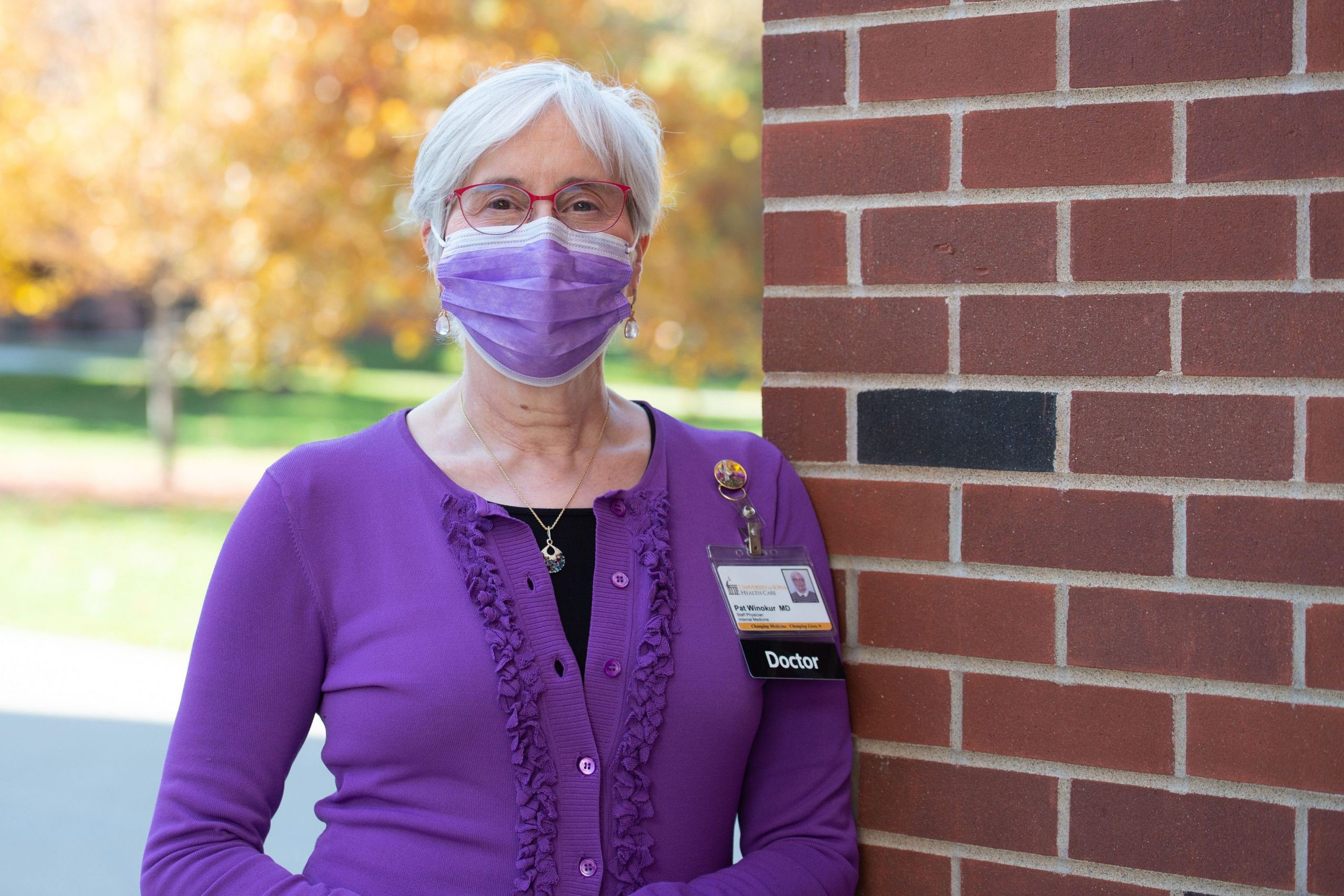 In November, Pfizer pharmaceutical company announced promising preliminary results from clinical trials of its COVID-19 vaccine candidate. Pat Winokur, executive dean of the University of Iowa Carver College of Medicine and principal investigator for the UI study site of the Pfizer vaccine trial, followed Pfizer's announcement with an editorial to offer clarity and reassurance about how we reached this point—and what comes next.
"The most important piece of information I can provide is that the vaccine trial has been designed to ensure the vaccine meets the highest standards of safety," Winokur wrote.
University of Iowa Health Care experts and specialists collaborated on a pregnant woman's life-or-death case, which involved an astounding recovery from COVID-19 and a healthy baby. "I had no idea I was that sick," Bunch says. "When I started regaining consciousness, I knew I was being well cared for. I knew I was going to be okay. I just thank God for these doctors."
Manufacturing drugs for coronavirus treatment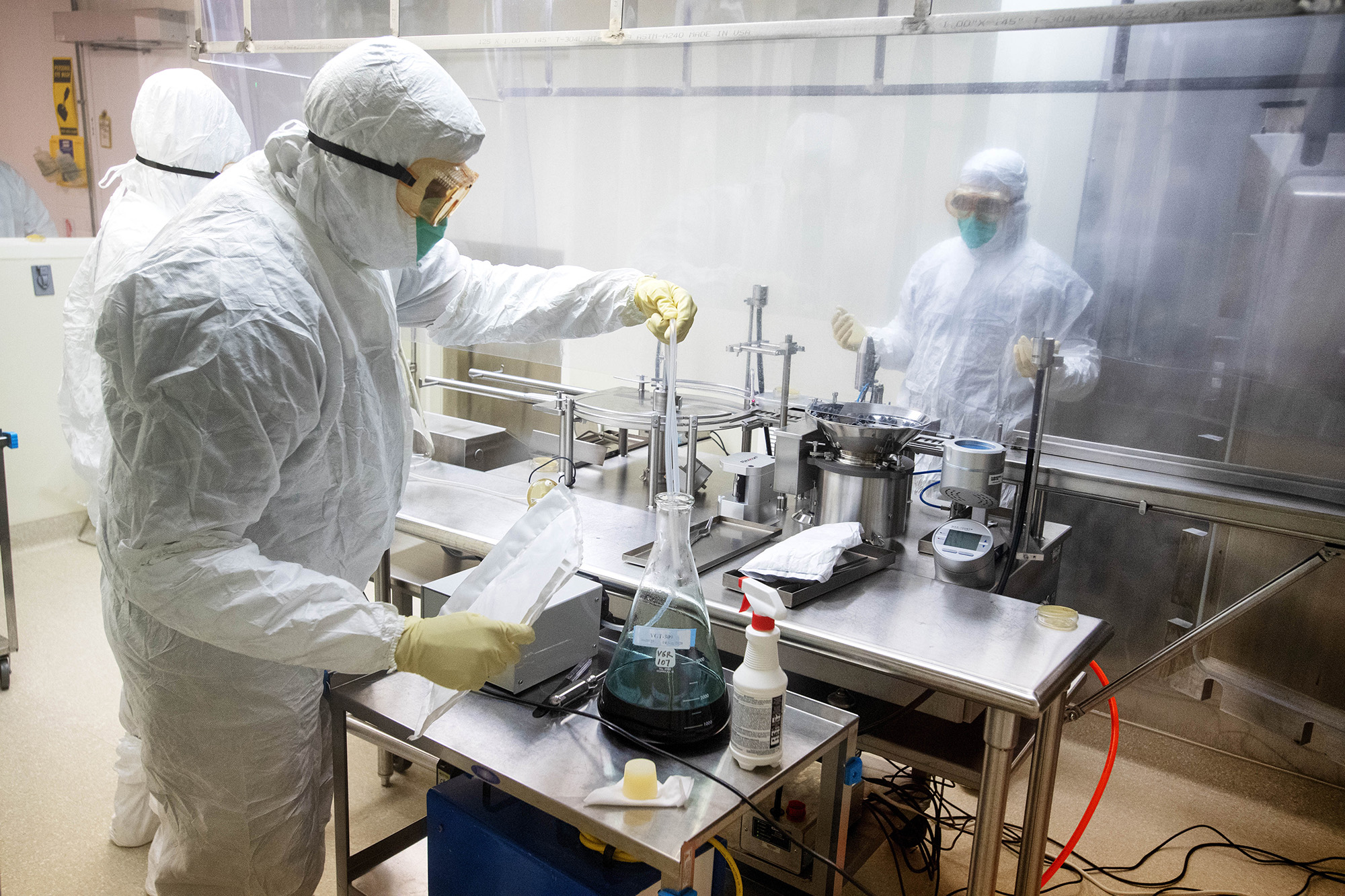 The University of Iowa has emerged as a preferred manufacturer for companies seeking new drugs to treat patients with the novel coronavirus. UI Pharmaceuticals has partnerships with four firms—and likely more to come—to manufacture and test their drug products for potential treatments.
"We are very happy to announce that we're in this fight and that we are able to contribute," says Dennis Erb, UIP's managing director. "It's an emergency situation, and you've got to do the right thing."
Nursing alumna helps NYC take on pandemic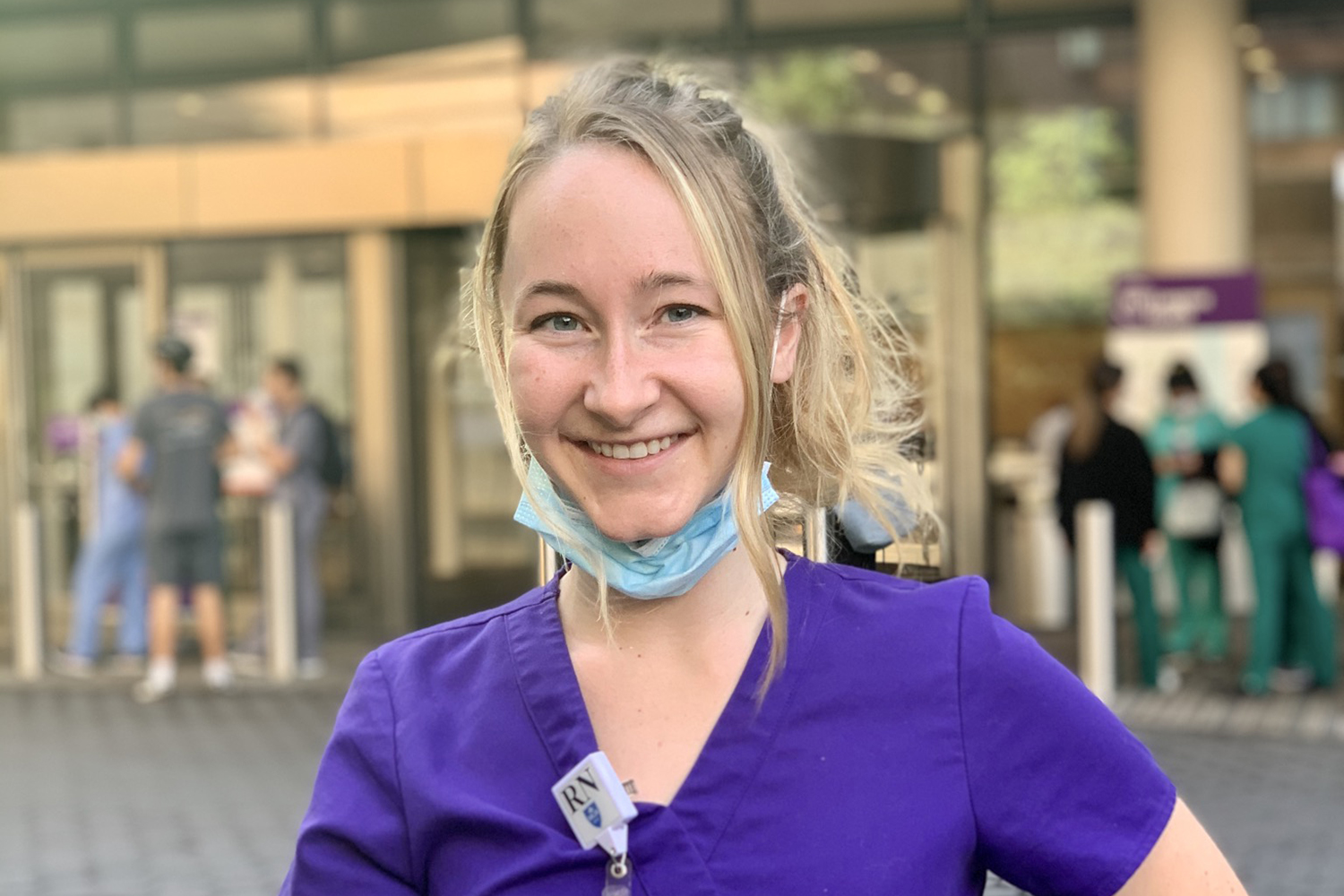 Lucy Bucket wanted to be a part of history. As a nurse, that meant she knew where she had to be as COVID-19 spread across America this spring.
"When it became clear New York City was overwhelmed with patients, I wanted to go and help," says Bucket, a 2014 Iowa College of Nursing graduate who now works as a traveling nurse. "I couldn't put myself in their shoes and not do something to help."
Med school grad launches Apollo platform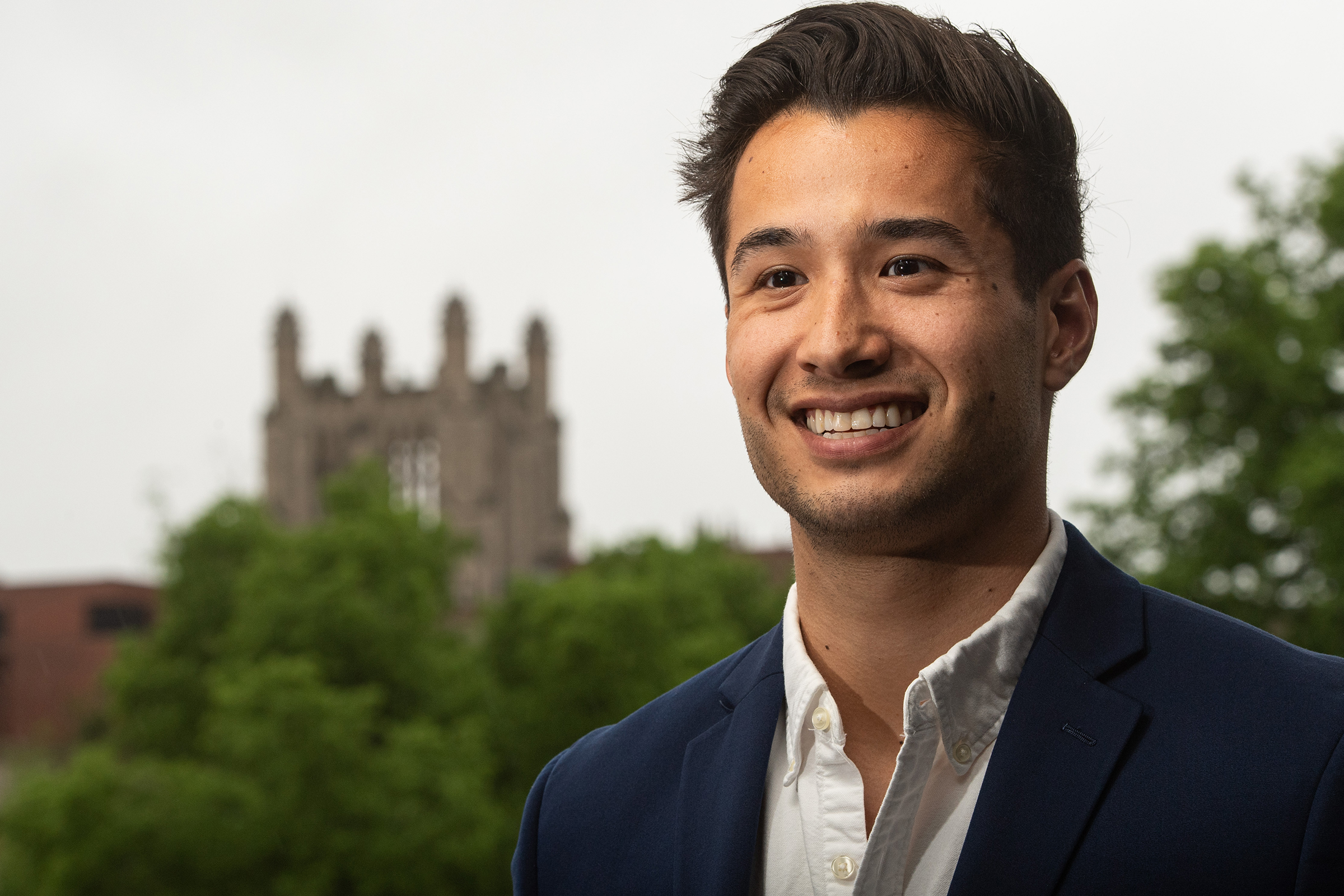 Jon Lensing always knew he wanted to pursue a career in medicine. But deep into his medical-school path, he focused on launching a business—one he and his co-founders designed to meet a need in the medical industry—and soon saw its numbers skyrocket due to COVID-19.
"We scaled up a lot faster than anticipated," says Lensing. "But with that, a lot of good work happened."
The UI Health Care Staff Emergency Fund will provide our dedicated caregivers with their most urgent needs, including food, supplies, child care, and other necessities.