Celebrating our Kid Captains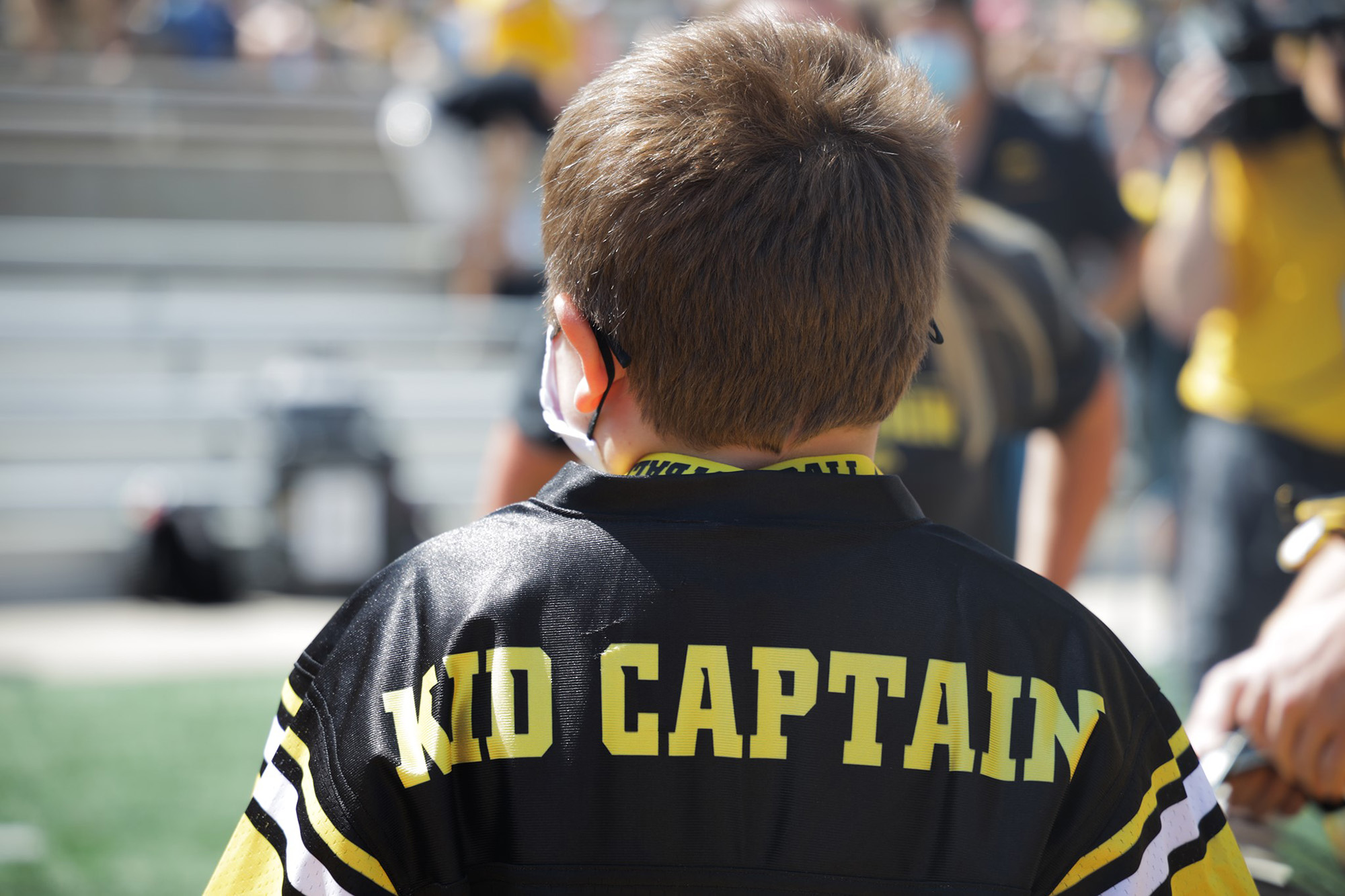 Current and former University of Iowa Stead Family Children's Hospital patients took the spotlight as the Kid Captain program returned for the 2021 Iowa Hawkeye football season. 
This year marked the 12th season of the Kid Captain program, which started in 2009 as a partnership between UI Stead Family Children's Hospital and the Iowa Hawkeyes to honor pediatric patients and celebrate their incredible stories.
The 2021 Kid Captains all hail from Iowa communities. Below you'll find their incredible stories of courage:
Drew Hennigan (West Des Moines, Iowa)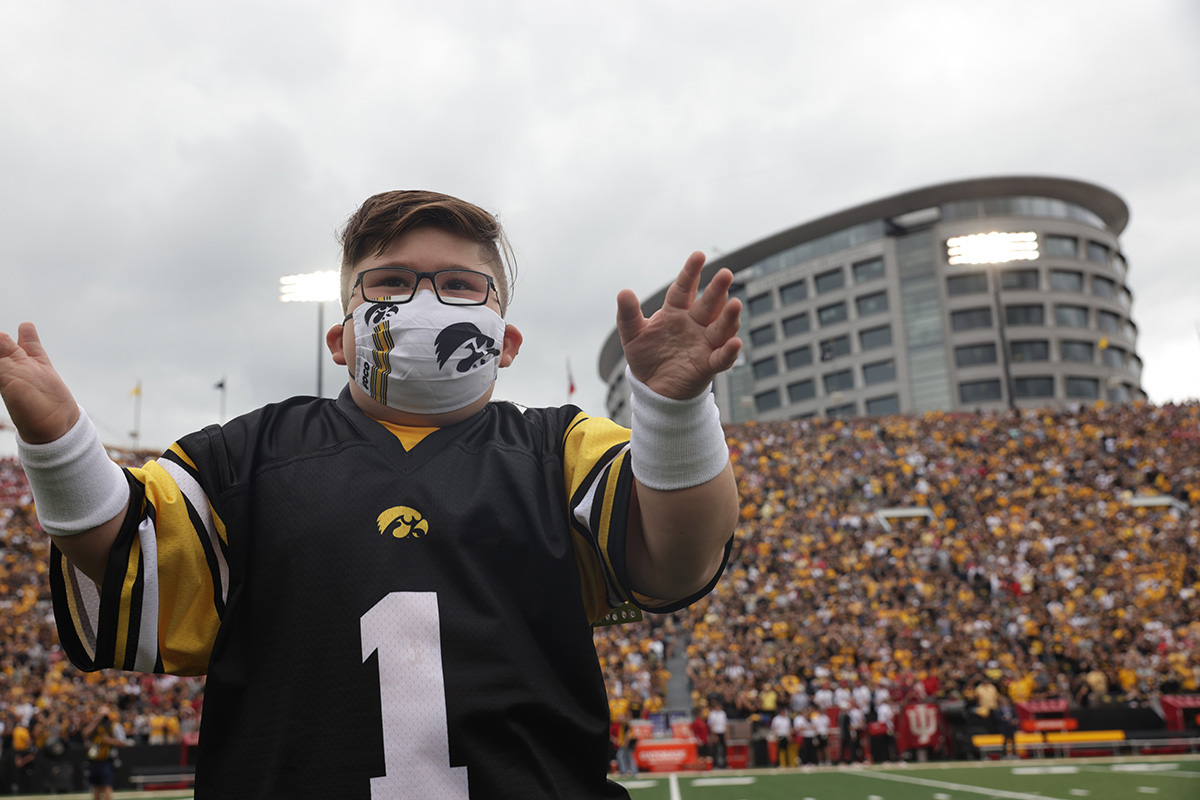 An ultrasound done before Drew was born showed that he was missing the fibulas in both of his legs, and another one a few weeks later showed his right hand was missing fingers and the existing fingers were fused together. His parents knew their baby would be in for many surgeries.
Drew's lower right leg was amputated when he was 11 months old, and a thumb was surgically separated from the fused fingers at the same time. Two months later, his lower left leg was amputated. He was admitted to the hospital following eye surgery as a toddler, when doctors learned he had adrenal insufficiency, which means his body doesn't fight off infections as well as it should.
Click here for Drew's full story.
CC (Cecilia) Hoover (Urbandale, Iowa)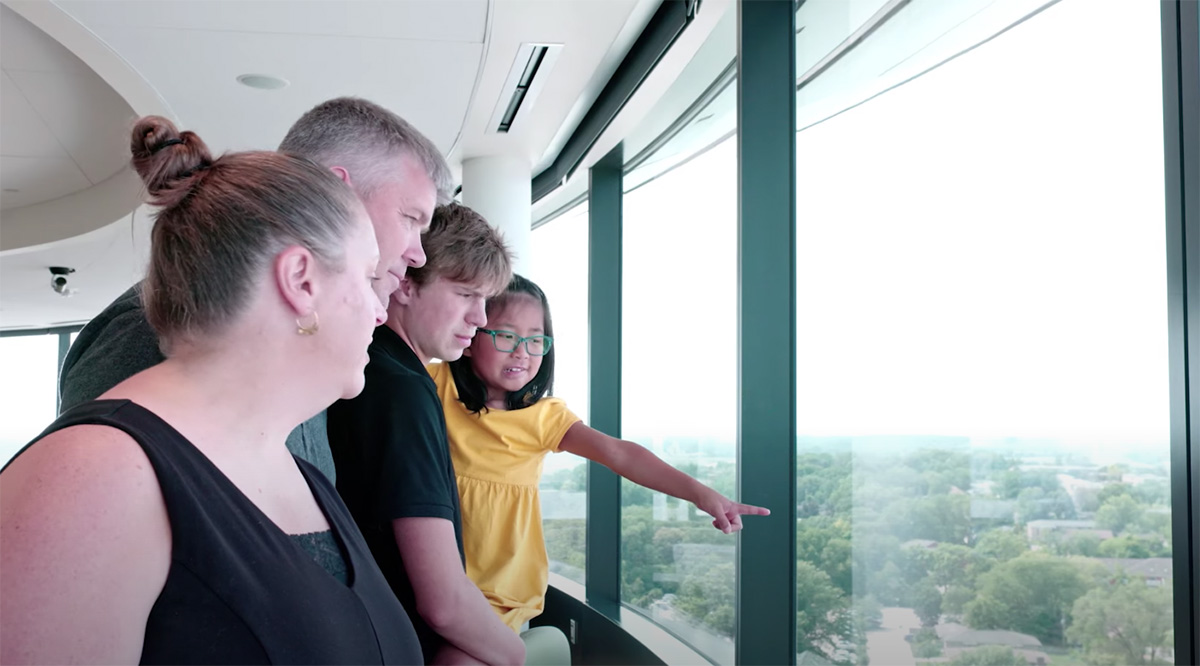 CC was born in China and adopted by the Hoover family when she was 15 months old. When she was 3 years old she was referred to University of Iowa Stead Family Children's Hospital for an overactive bladder. She has had five surgeries to address her overactive bladder and leaking, including rerouting her urethra and creating a belly button stoma, an opening in her abdomen to allow urine to leave her body; augmentation of her bladder using part of her colon; and surgeries to tighten the bladder neck and reroute her ureters.
CC started her care afraid of her doctors, and now she is becoming her own health advocate, asking questions about her care and voicing her opinion on her care and treatment options.
Click here for CC's full story.
Madison Williams (Carlisle, Iowa)
Madison was born with Oculo Auriculo Frontonasal Syndrome, a rare congenital malformation that causes multiple head and facial anomalies, including cleft lip and palate, deformed nostrils, and malformed eyes. She was transferred to the University of Iowa Stead Family Children's Hospital the day after she was born and stayed in the neonatal intensive care unit (NICU) for more than three months and received a tracheotomy to help her breathing and a gastronomy tube for feeding.
Madison has had 17 major surgeries and countless procedures. She was the first patient at the hospital to have vertical expandable prosthetic titanium rib (VEPTR) rods implanted in her back to help straighten her back and separate her ribs so her ribs can grow as she does.
Click here for Madison's full story.
Lucas Moore (Fort Dodge, Iowa)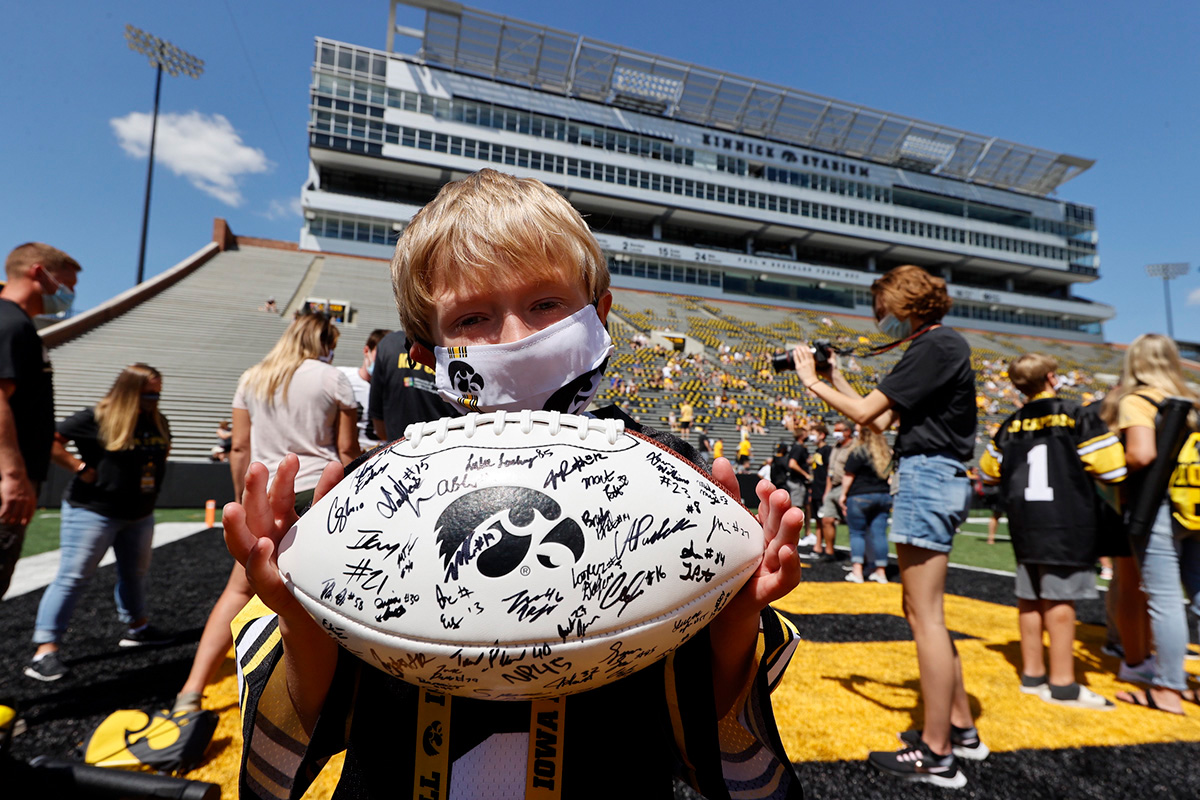 When Lucas was born at a local hospital in Fort Dodge doctors told his parents that he was born with a loud heart murmur. At 4 days old he was diagnosed with having a large hole in his ventricles and small atrial holes that would require surgery. He had open heart surgery at 3 months old. Lucas battle several severe infections over the next two years, the worst of which happened when he was 2 years old and his organs were failing. He was air lifted to a Des Moines Hospital where he stayed for three weeks. He would be air lifted to Des Moines two more times in an eight-month time.
Lucas was referred to University of Iowa Stead Family Children's Hospital's immunology department and was diagnosed with DiGeorge Syndrome, which results in poor development of several body systems and can result in a weakened immune system. He was also diagnosed with velopharyngeal insufficiency, which caused his palate to be too short and wouldn't close off his nasal cavity when he was speaking.
Click here for Lucas' full story.
BraeLynn Krisinger (Des Moines, Iowa)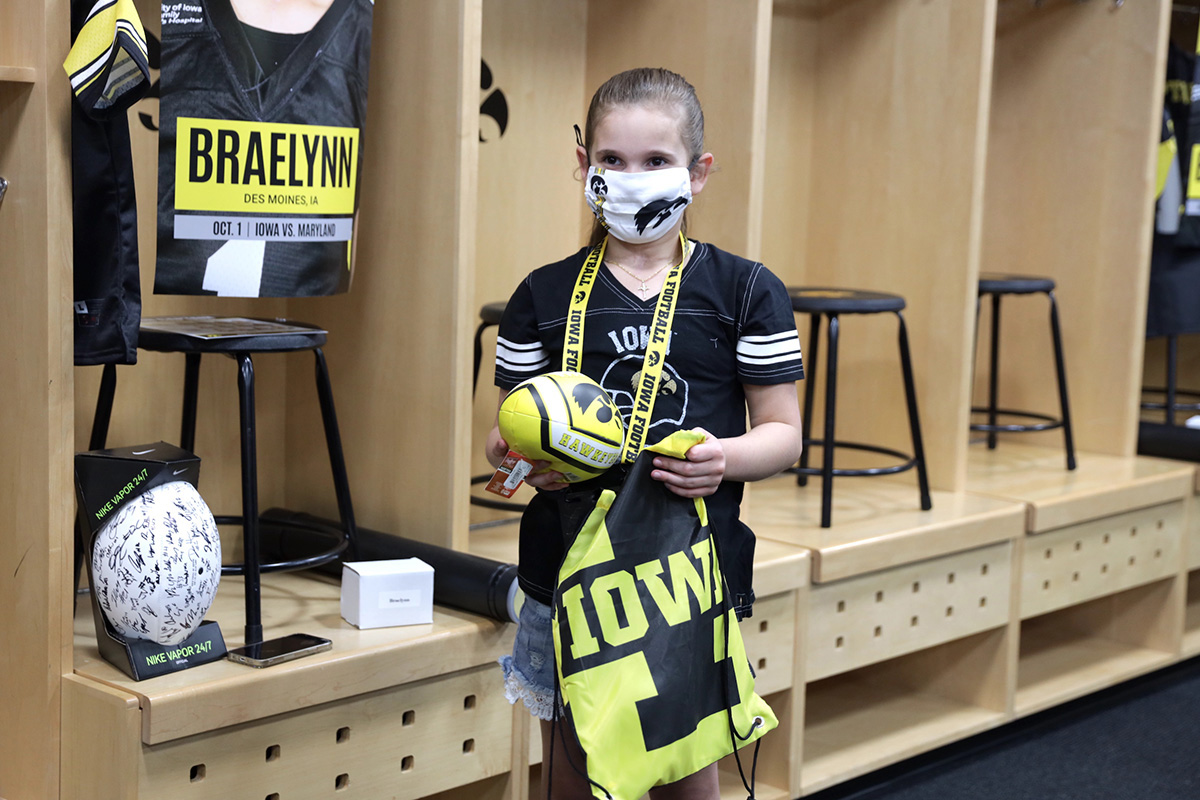 BraeLynn developed a serious bacterial infection that compromised her airway when she was 18 months old. She was taken to a local hospital and was placed on a ventilator for two months. She was taken off support and developed complications from the infection, which again made it difficult for her to breathe. She received an emergency tracheostomy and was air lifted to University of Iowa Stead Family Children's Hospital.
BraeLynn had three major reconstructions to correct her complex airway over the next four years, and in 2017 she was able to have her trach removed. Two years later she underwent heart and lung bypass surgery to further aid her breathing.
Click here for BraeLynn's full story.
Blake Burdorf (Shenandoah, Iowa)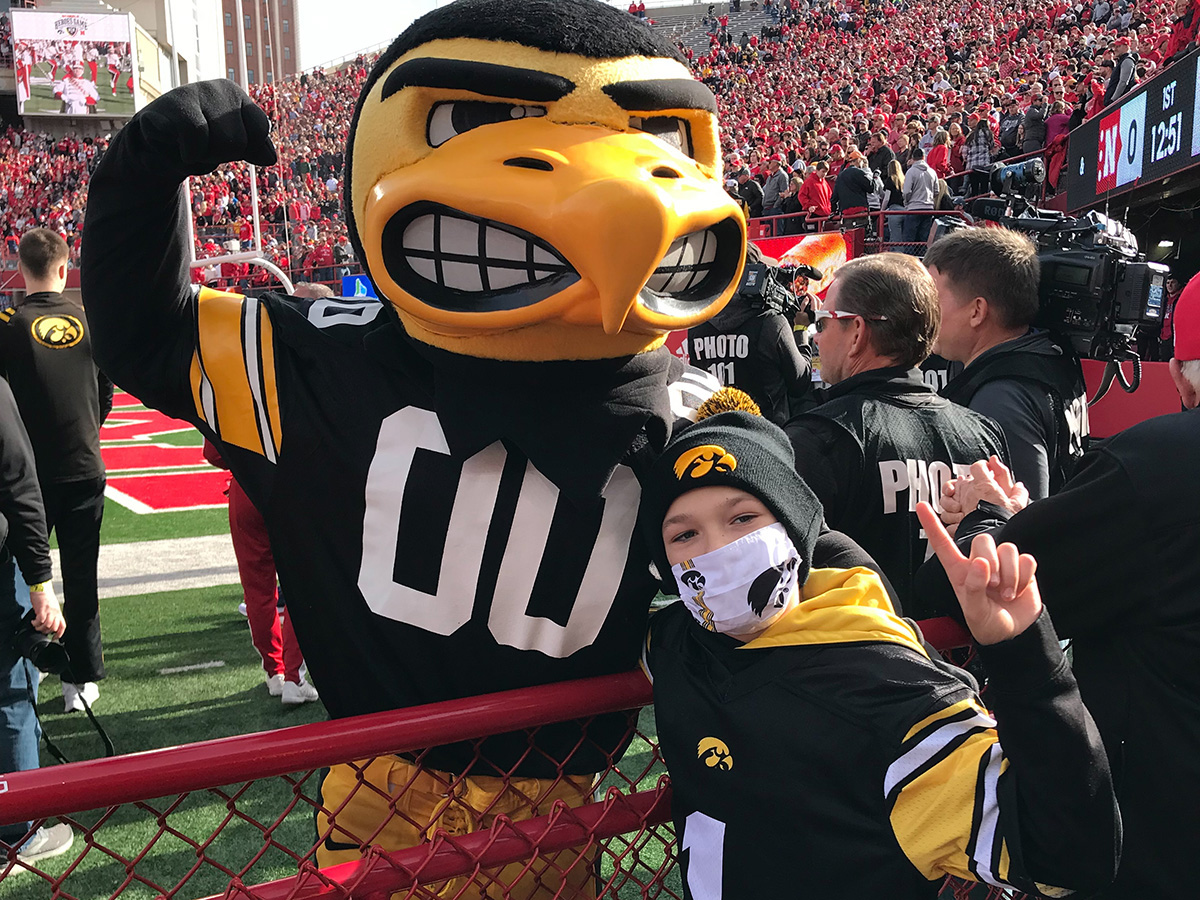 Blake and his twin brother, Bowen, were born at a Des Moines hospital. Blake was transferred to University of Iowa Stead Family Children's Hospital within the first 24 hours after birth due to kidney failure caused by posterior urethral valves forming incorrectly while in the womb. Despite being given a slim chance at survival, Blake survived. He spent 70 days in the neonatal intensive care unit (NICU) and went home on dialysis until a living kidney donor could be identified. Blake received a new kidney in September 2013.
A month after his transplant, Blake developed an infection and went septic. He was placed into a medically induced coma for a month and remained in the hospital for several months fighting various infections.
Click here for Blake's full story.
Bridgette Bissell (Muscatine, Iowa)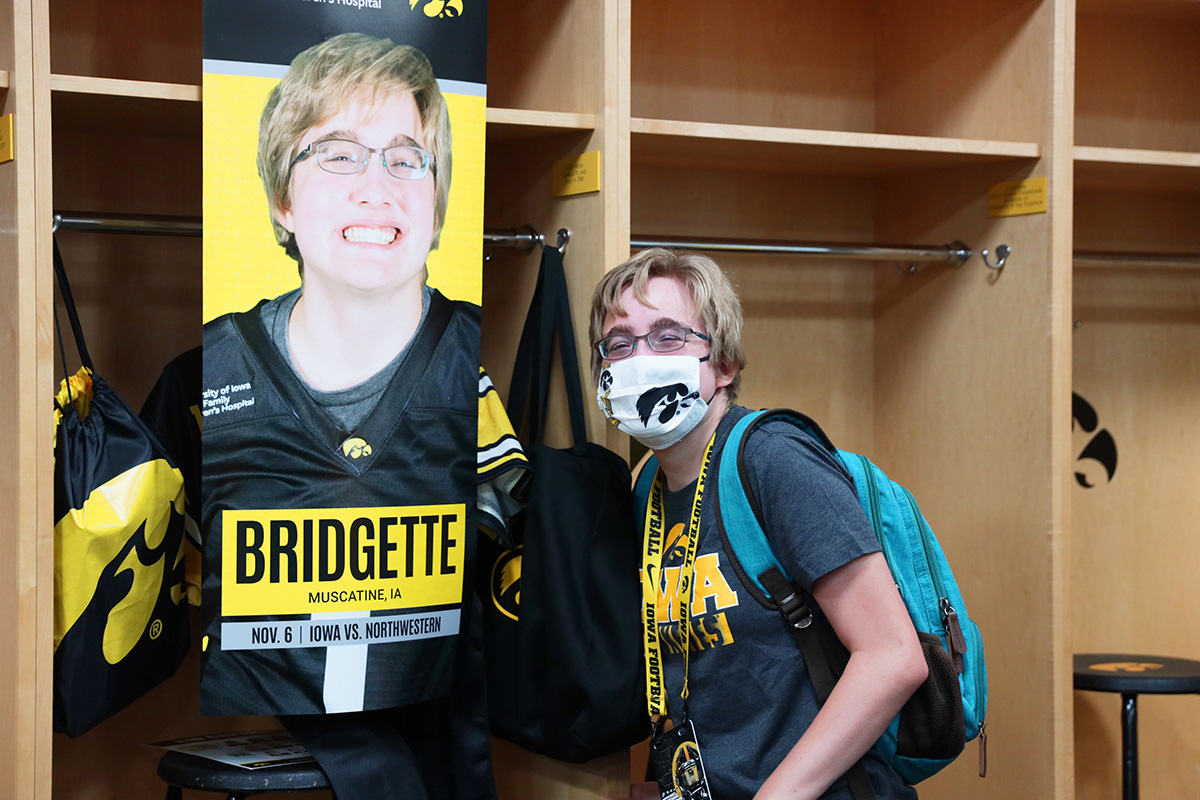 Bridgette and her twin sister, Madeline, were born prematurely, each weighing 1.5 pounds at birth. Madeline died shortly after they were born. Bridgette was born with retinopathy of prematurity and had surgery to help correct it while still in the neonatal intensive care unit in Texas, where her family lived. The family moved to Iowa when Bridgette was 1 year old and she began seeing ophthalmologists and members of the developmental pediatrics team at University of Iowa Stead Family Children's Hospital. Her family moved away when she was 3 but returned to Iowa 10 years later.
Bridgette became very ill in 2019 and was diagnosed with Crohn's disease, which caused pain so severe she was in a wheelchair, and she had to have a feeding tube placed in 2020. In addition, Bridgette has autism and struggles with sensory overload, anxiety, and sometimes is not able to articulate her strong feelings.
Click here for Bridgette's full story.
Bentley Steven (Gladbrook, Iowa)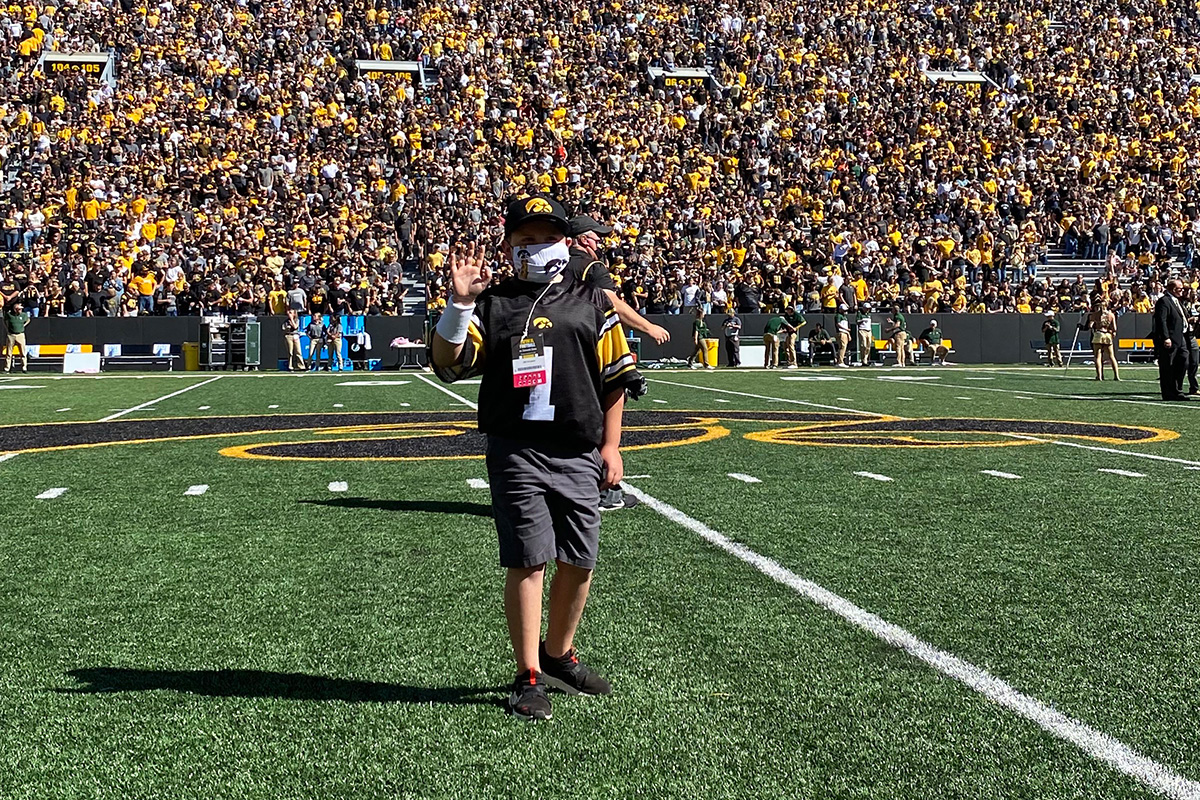 Bentley started having headaches when he was 2 years old, making him grab the back of his head and fall to the ground crying. They would last a few minutes and then he would be fine. The episodes gradually became more frequent but local doctors were unable to determine what was causing them.
Bentley was taken to a local emergency room following a particularly bad episode but before doctors could discharge him, his mom called their pediatrician, who ordered an MRI. Bentley was diagnosed with Chiari Malformation, a condition in which brain tissue extends into the spinal canal because the skull is too small or misshapen. He's had two decompression surgeries to help relieve the pressure on his skull.
Click here for Bentley's full story.
Galilea Gonzalez (Cedar Falls, Iowa)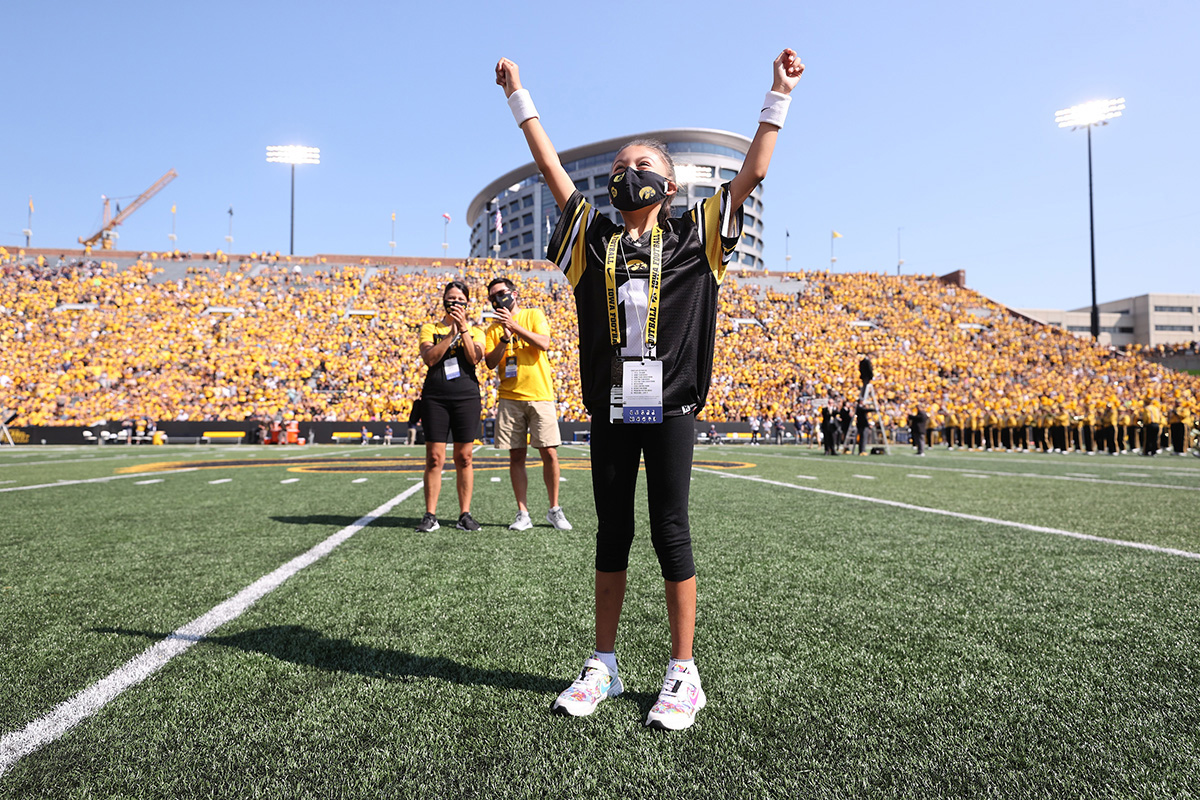 Galilea was born with transposition of the great arteries, a rare condition in which the two main arteries leaving the heart were reversed. The condition was discovered during a prenatal ultrasound, and her parents were able to work with doctors at University of Iowa Stead Family Children's Hospital to develop a plan for surgery shortly after she was born.
Galilea's heart rate began to drop during a prenatal visit at her hometown hospital and she had to be born two weeks early in an emergency cesarean section. She was then flown by helicopter to Iowa City and admitted into the neonatal intensive care unit (NICU). Eight days later she underwent surgery to repair her heart.
Click here for Galilea's full story.
Kale Schmidt (Goose Lake, Iowa)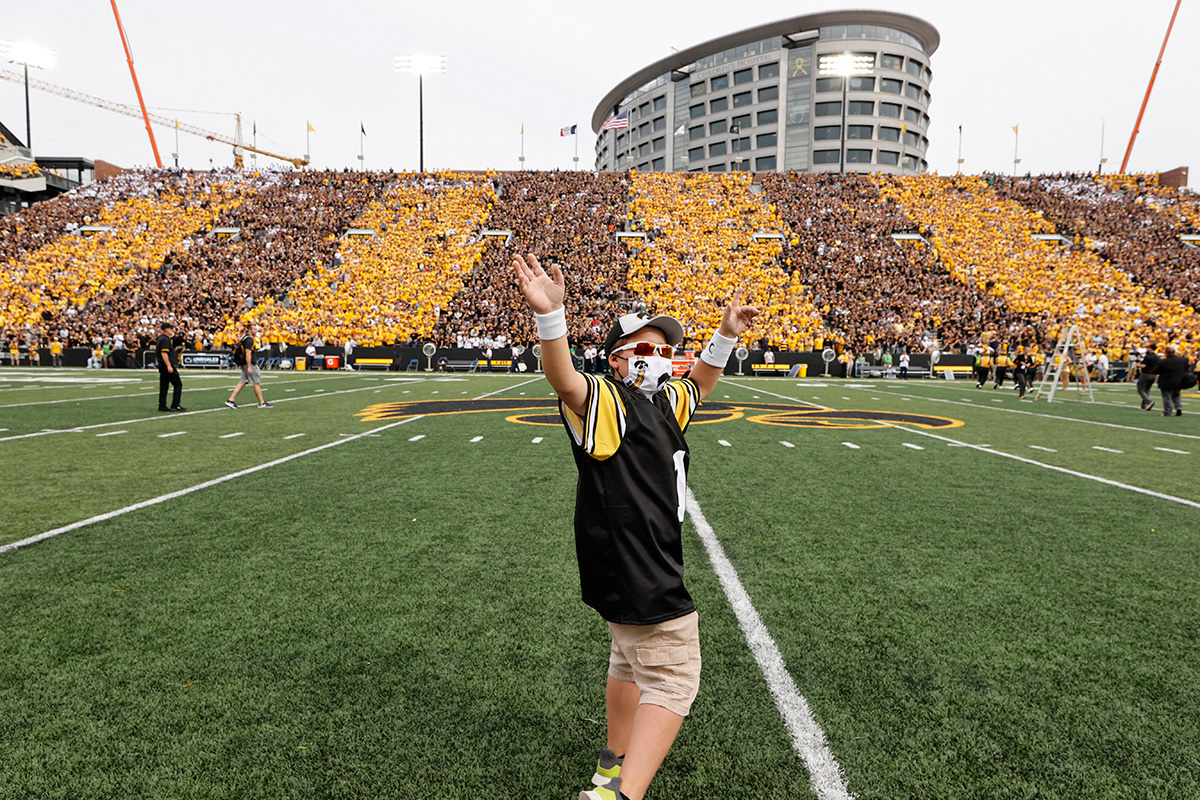 Kale had been passing blood in his urine when he was 5 years old, and an ultrasound done by local doctors showed a mass on his kidney. He was referred to University of Iowa Stead Family Children's Hospital the next day. Following more tests, Kale was diagnosed with bi-lateral Wilms Tumor, a form of pediatric kidney cancer. He underwent chemotherapy for two months and was discharged from the hospital. He returned to UI Stead Family Children's Hospital two days later when he started showing symptoms again. A few weeks later he was readmitted to the hospital a few weeks later and was diagnosed with non-Hodgkin's Burkitt lymphoma, a fast-growing cancer. He remained in the hospital for eight months. This year he celebrates being five years cancer-free.
Click here for Kale's full story.
Brandi Gloeckner (Robins, Iowa)
Brandi was very active in sports but during a basketball camp in 2010 she started complaining that her left leg hurt. Her parents initially thought it was growing pains, but when it continued to worsen they became more worried and took her to the doctor, where an X-ray showed a tumor on her left fibula. She was referred to University of Iowa Stead Family Children's Hospital, where she was diagnosed with osteosarcoma – bone cancer.
Brandi underwent two rounds of chemotherapy and had her left fibula removed. She wears an orthotic brace due to drop foot in her left leg. She became very sick in 2017 after breaking her left tibia and was diagnosed with chemotherapy-induced heart failure. She received a left ventricular assist device (LVAD) to help her heart pump blood until she could have a heart transplant. She received her heart in April 2020.
Click here for Brandi's full story.
Ayden Gendreau (Camanche, Iowa)
Ayden was airlifted to University of Iowa Stead Family Children's Hospital within the first 24 hours of his birth after doctors in a local hospital discovered he had been born with a heart defect. The next day, Ayden was diagnosed with VACTERL syndrome, a disorder that can affect many body systems: vertebral defects, anal atresia, cardiac defects, trachea-esophageal fistula, renal anomalies, and limb abnormalities.
Ayden experienced a spinal defect, heart defect, and anal defect. Ayden has had several surgeries, many on his back to help correct his spine. When he was 6 years old, he received MAGEC rods along his back that were able to grow along with him with the use of magnets that are controlled by his doctor.