Making UI history in challenging times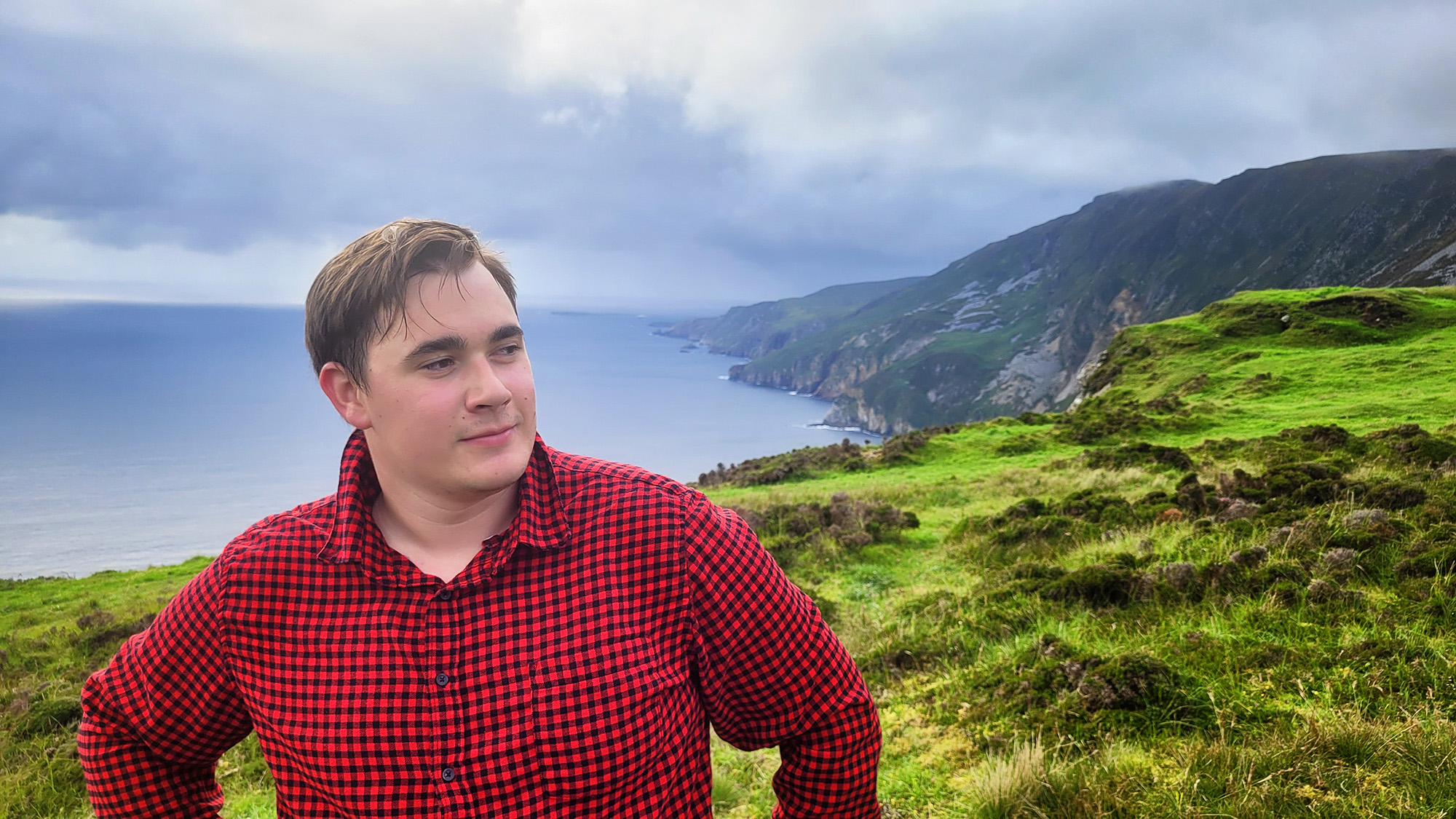 Starting his studies during a pandemic, Iowa engineering student Sayre Satterwhite focused on exploring new interests. The payoff? In 2022, the Ames, Iowa, native became the first UI student to land a prestigious scholarship established by the NOAA.
courtesy of Sayre Satterwhite
While navigating the uncharted waters of attending college during a global pandemic, Sayre Satterwhite discovered an appealing area of research at the University of Iowa's cutting-edge hydroscience facility and became the first UI student to receive a prestigious scholarship from the National Oceanic and Atmospheric Administration (NOAA).
Not a bad outcome for someone who wrestled with the decision to leave his hometown of Ames, Iowa, to pursue mechanical engineering in Iowa City.
"It is quite controversial for somebody from Ames to go to Iowa, especially for engineering, but I saw Iowa has the IIHR (Iowa's aforementioned world-renowned hydroscience research building) and even works with ships and ship dynamics, which is the area of research I was interested in, so I gave it serious thought," says Satterwhite.
A leader in hydroscience research and education
IIHR—Hydroscience & Engineering is a world-renowned center for education, research, and public service focusing on fluids. Based in the C. Maxwell Stanley Hydraulics Laboratory, a five-story red brick building on the banks of the Iowa River, IIHR is a unit of the University of Iowa's College of Engineering. At IIHR, students, faculty members, and research engineers work together to understand and manage one of the world's greatest resources—water.
Students from around the world benefit from IIHR's comprehensive multidisciplinary approach, which includes laboratory experimentation, computational approaches, and observational field research.
Satterwhite enrolled in the fall of 2020; because of COVID-19, that first year differed greatly from the traditional collegiate experience. "We were learning the material, but it wasn't the ideal situation for personal growth," says Satterwhite, who notes that all higher education institutions were facing the same challenges. "The situation had stifled my school spirit."
Satterwhite remained committed to making the most of the college experience. He learned to play the electric bass in his Hillcrest room, and on a whim decided to join the Iowa Pep Band. He joined the Iowa Marine Autonomous Racing Club, where he worked on a self-sailing boat. And during his sophomore year, Satterwhite learned about the Ernest F. Hollings Undergraduate Scholarship after connecting with the Office of Scholar Development. Established in 2005 by the NOAA, the scholarship supplies second-year undergraduate students with financial support and internship experiences, as long as they are majoring in one of NOAA's mission fields.
But Satterwhite's current area of research didn't align with NOAA's mission, prompting him to explore different areas of research that would pair well with the scholarship.
"I wasn't enjoying my research with ship and ship dynamics, so I started thinking about what other fluid-related research topics might interest me," says Satterwhite.
The IIHR's broad reach allowed Satterwhite to explore other topics. "That is when I got interested in Corey Markfort's environmental fluid mechanics and renewable energy lab," Satterwhite says. "I realized I liked this better than my previous ship research."
"I typically do not accept students quite so early in their engineering program because they are still learning the fundamentals, taking math and physics courses," says Markfort, associate professor in the College of Engineering. "However, Sayre was enthusiastic about our new project, and after our first meeting, I was convinced Sayre was a good fit for our project on offshore wind energy."
The work in environmental flow and hydrodynamics lab aligns with Satterwhite's end goal of creating a product that can help everyone.
"Our military will use the ships research, which is great, but my research in that area probably would be held behind secure clearance. Nobody would know about my research until well after my career is over," says Satterwhite. "With environmental flow—trying to understand our environment, changing weather patterns, how large waves are formed—I can help everyone, and my research will be available to the masses."
Take the first step to joining the Hawkeye family!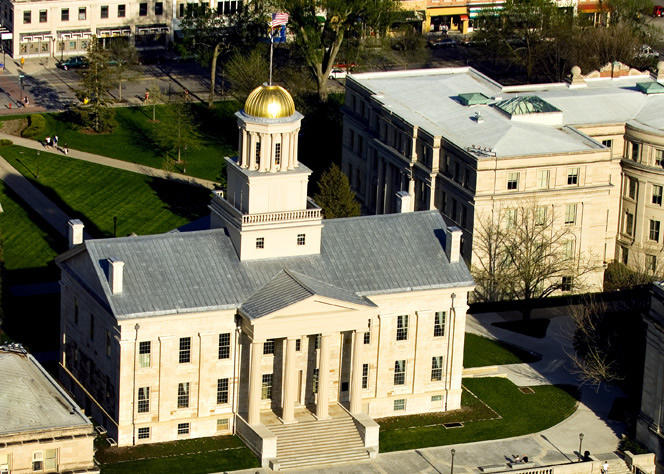 Iowa will prepare you, challenge you, and change you. You will change the world. We accept applications year-round.
With a new focus, Satterwhite applied for the Hollings scholarship in January 2022. By the end of May, he was named an NOAA scholar for 2022—becoming the first student from the University of Iowa to receive the scholarship.
"I'm happy to be the first UI student to receive this, in large part because now more people at Iowa will know about this scholarship and more people will apply," Satterwhite said. "I am confident that more Iowa students will get it."
The scholarship provides financial support for Satterwhite's third and fourth years in the form of two stipends, an internship opportunity at an NOAA facility next summer, and logistical support to attend and present at NOAA's annual conference in Silver Springs, Maryland, as well as two additional national scientific conferences.
Satterwhite, who spent the summer of 2022 interning in Germany for automotive company Tenneco, working on spark plug combustion analysis, hopes to have more traditional collegiate experiences when he returns to Iowa for the upcoming academic year.
"I remember performing with the pep band in front of a packed crowd last year at the women's basketball game against Michigan," says Satterwhite. "That was incredible. I got that school spirit and finally realized what it is like to be a Hawkeye."