Sustainability, a global aspect of the Iowa experience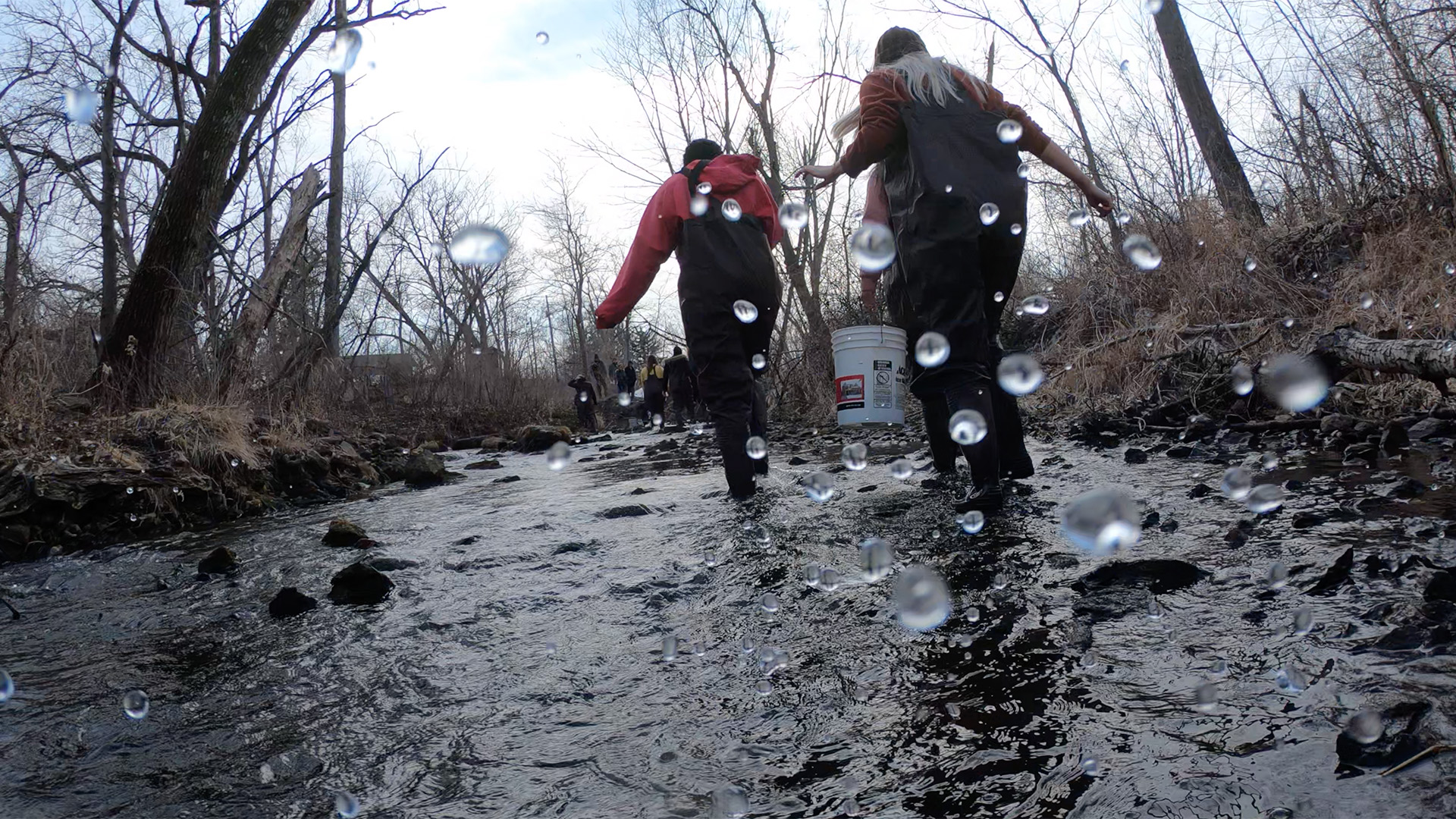 Iowa offers more than 400 sustainability-oriented courses, ranging in areas from geoscience to social justice to business. These academic offerings step outside traditional classrooms, with learning taking place in prairies, waterways, and other outdoor spots.
Clarity Guerra, Grace Hildahl, Wren Renquist, and Dana Telsrow
Clarity Guerra, Grace Hildahl, and Tim Schoon
Why should you choose Iowa?
World-class academic resources, close connections with faculty, and endless opportunities all in America's best college town. What are you waiting for? Discover why it's great to be a Hawkeye!
At its heart, sustainability is about meeting the needs of today without compromising the ability of future generations to meet their eventual needs. It goes far beyond the concepts of recycling, reuse, and conservation—to be thoughtful stewards of our planet, we need to understand human and environmental systems and how they interact.   
Here at the University of Iowa, we weave sustainability throughout our teachings and research, and we are committed to the inclusion of environmental, economic, and social understanding of sustainability.
Are you looking for academic credentials in sustainability? Iowa offers both a Bachelor of Science in sustainability science and a certificate in sustainability. These programs are perfect for people aspiring to address challenges associated with water and air quality, a changing climate, habitat diversity, and infrastructure improvements. 
If you're passionate about the social and environmental issues facing our world, but not necessarily looking to earn a degree in sustainability, Iowa has a variety of courses that foster the critical thinking skills to help you make an impact no matter what you pursue.
The state's natural environments provide the perfect places to apply lessons learned. You and your fellow classmates can restore native prairie grasses, monitor water quality, study erosion of stream banks, and identify animal and plant life across the seasons.
Below is a sampling of Iowa courses that offer undergraduates real-world sustainability experiences.
Winter Ecology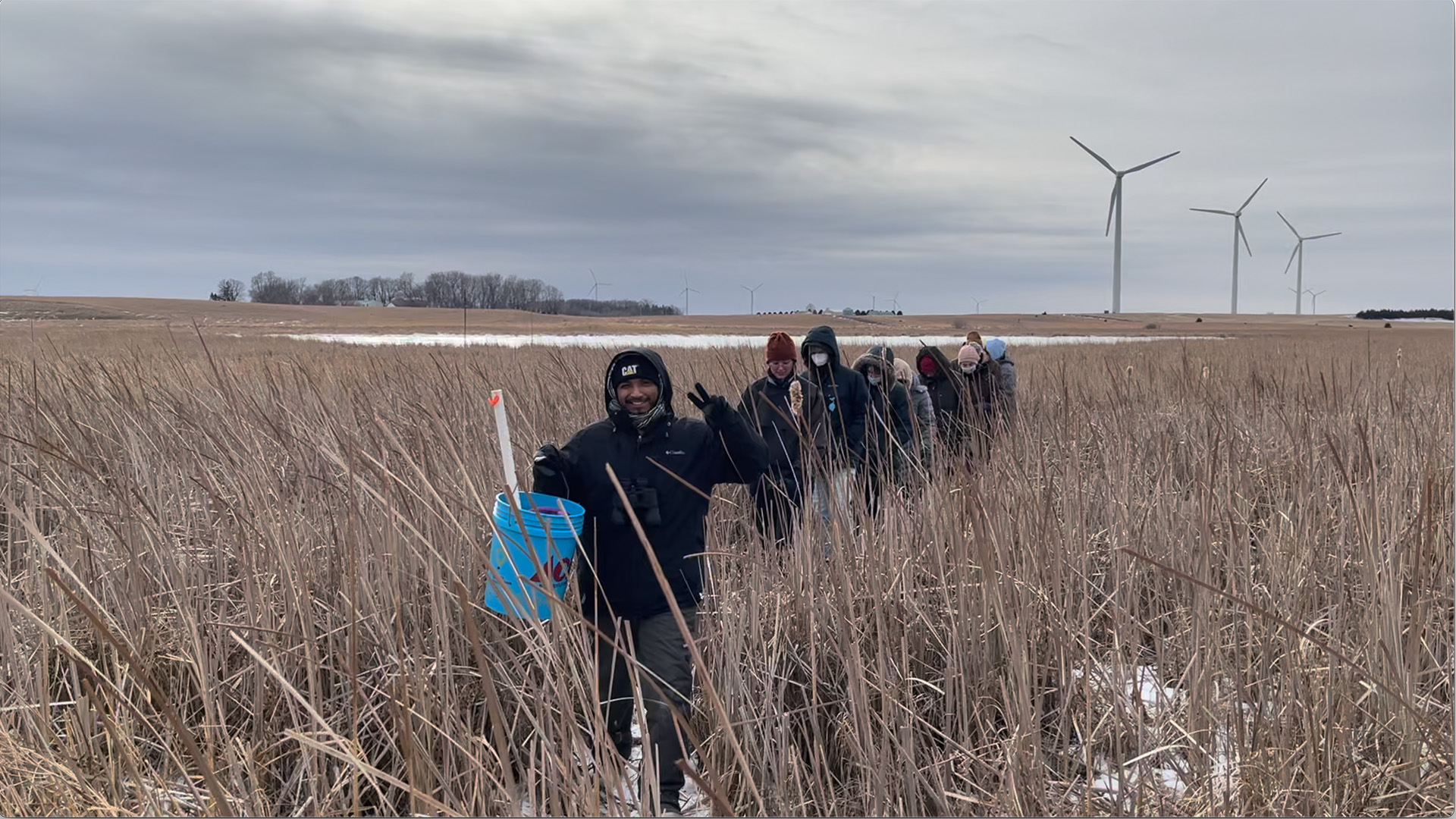 "People walk streams and creeks during winter, and they think there's no life. But it's quite the opposite: There are signs of life everywhere, you just need to learn how to find it. Those plants, fish, invertebrates are what we need to pay the most attention to, because they're integral to a sustainable ecosystem. One of the class goals is to present to students that biodiversity in winter not only exists but is very much alive."
Winter Ecology instructor and adjunct professor in the College of Liberal Arts and Sciences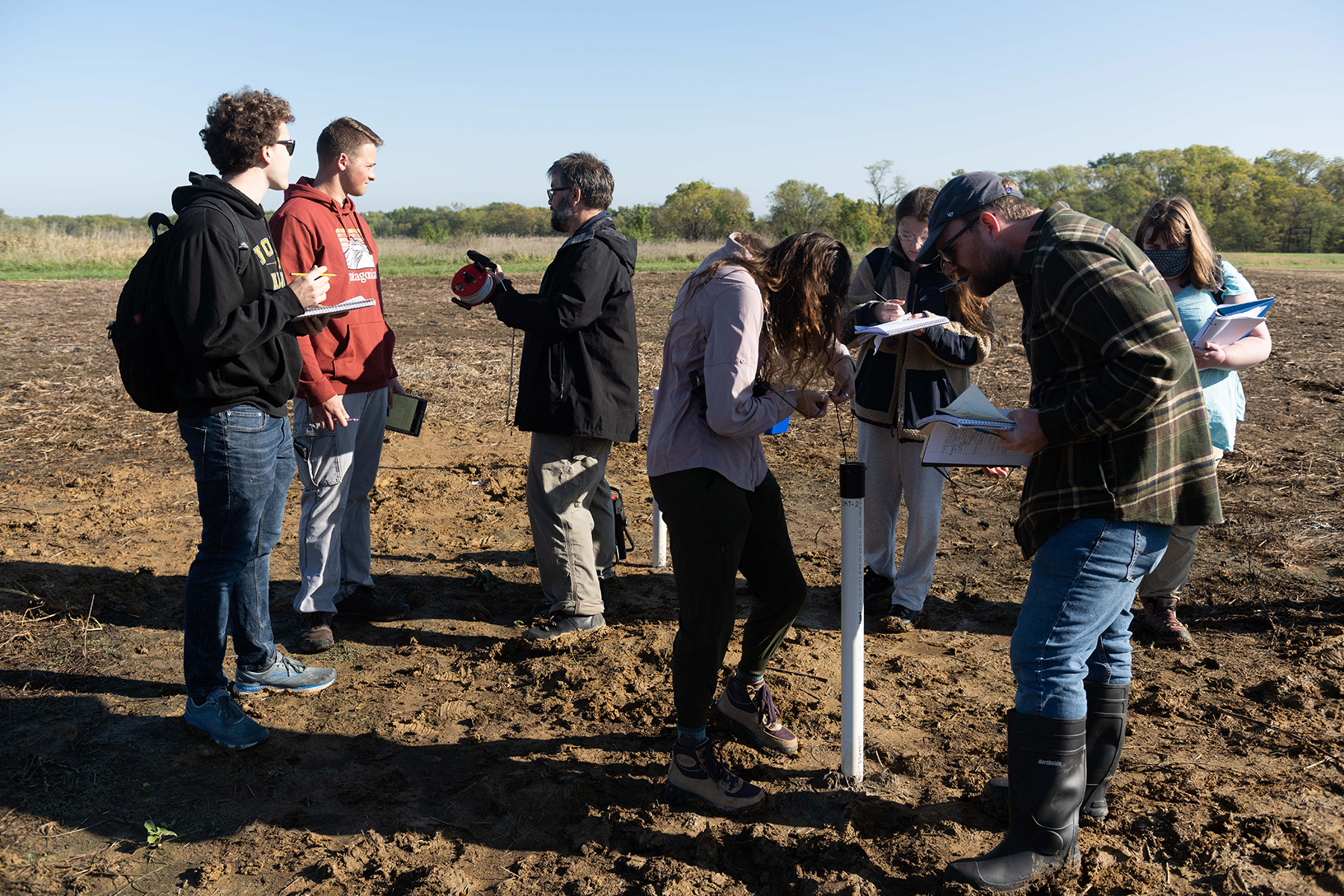 "Sustainability isn't just rain gardens, green roofs, and recycling. This course is designed to help students prepare for a job at a consulting firm or government entity that is involved in large, sustainability-oriented projects. I hope through this course students will be well-prepared to perform the type of scientific analyses and confident in the techniques and tools needed in these types of jobs."
Applied Environmental Geology instructor and lecturer in the College of Liberal Arts and Sciences
"This course is a nice springboard to get students into research right away. We hope we can demystify the process and make research more accessible. We encourage our students to take advantage of the many opportunities here at Iowa to work with faculty on these issues."
Solving the Grand Challenges of Sustainability instructor and senior geographic information systems administrator in the College of Liberal Arts and Sciences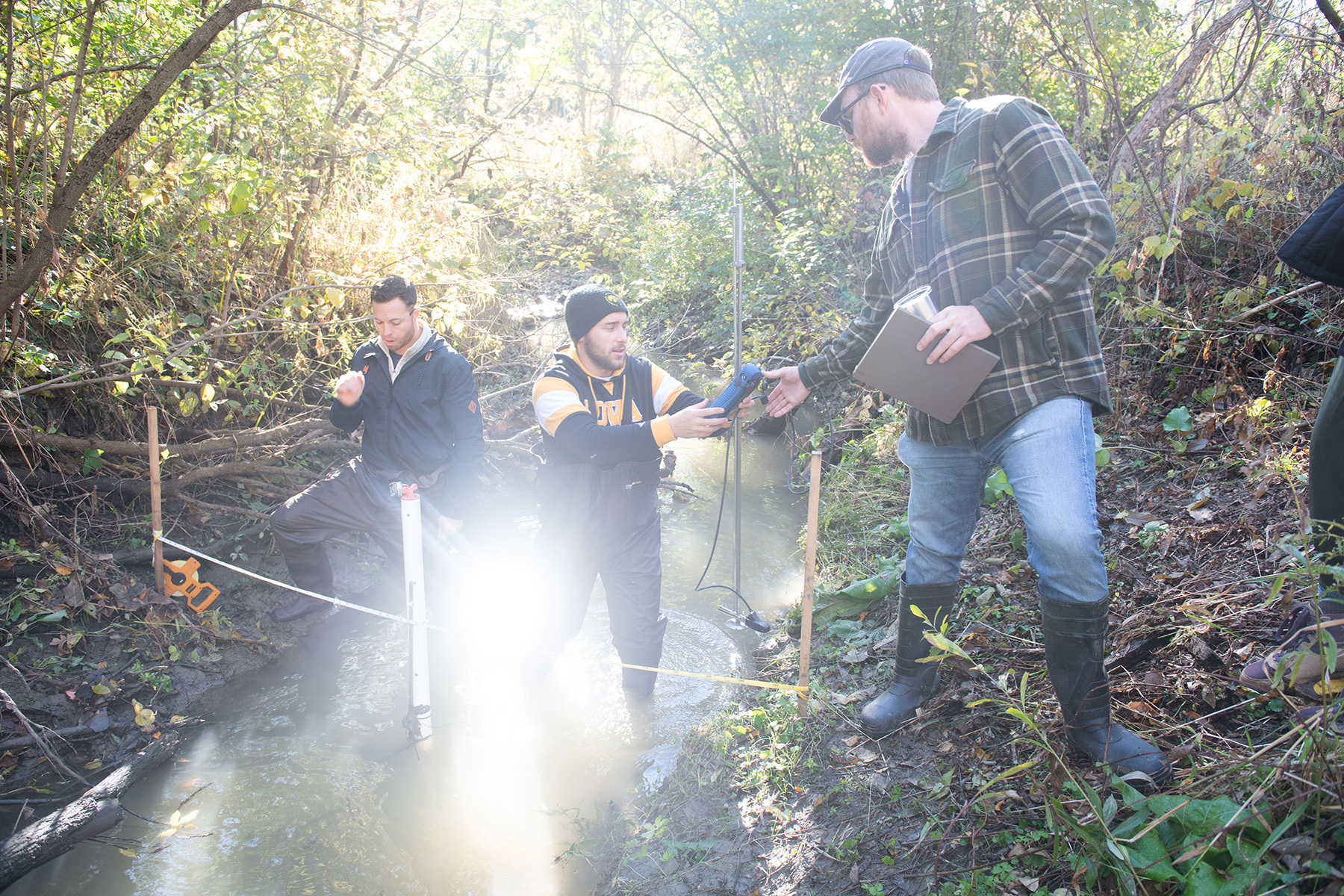 "We want students in this class to understand how biological systems are connected, how they operate, what their role is, and how it affects human society."
Fundamentals of Environmental Science instructor and lecturer in the College of Liberal Arts and Sciences