UI grad champions research at Chicago's Field Museum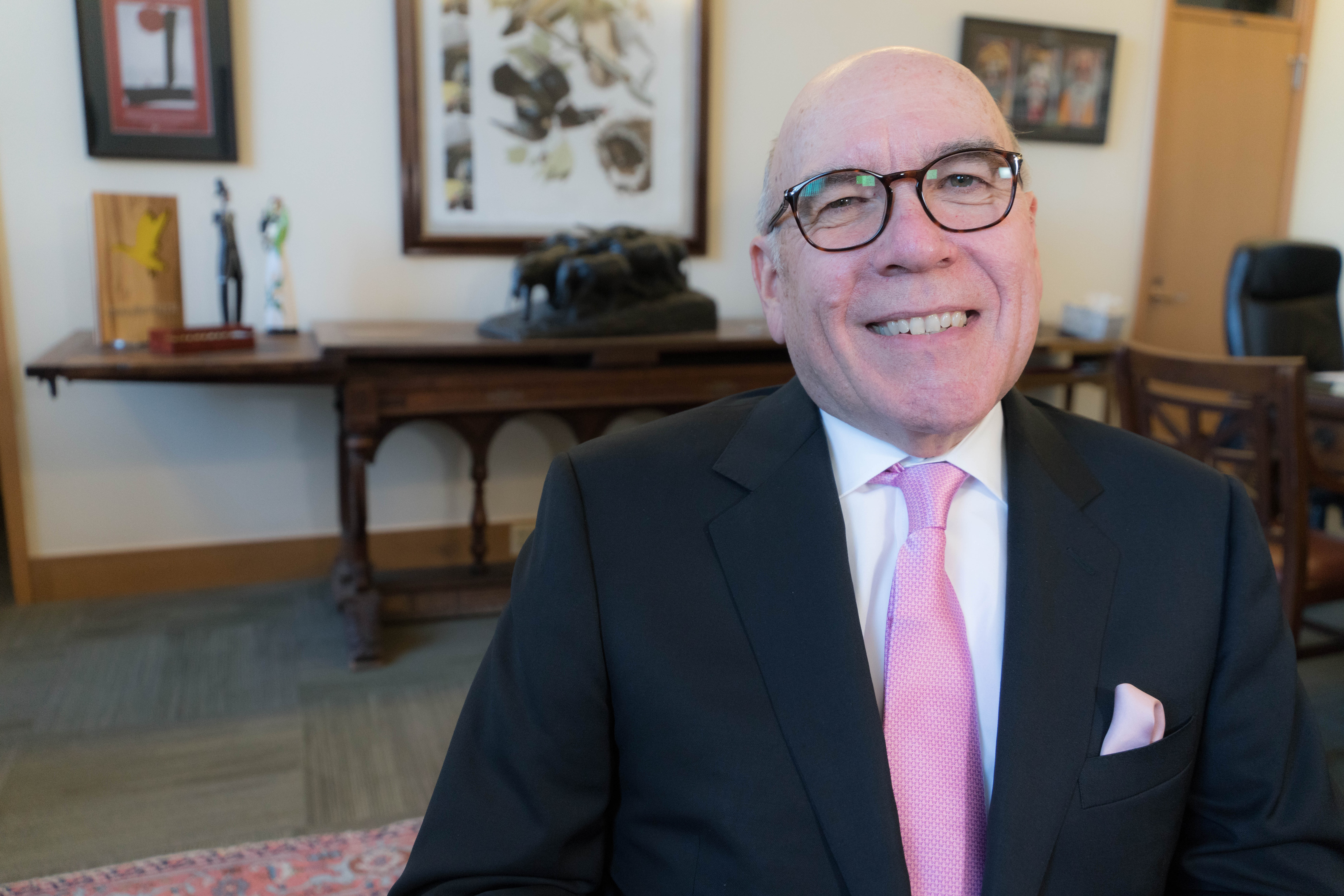 UI graduate Richard Lariviere says there is much more to Chicago's iconic natural history museum than what its 1.5 million annual visitors see when they visit. Behind the scenes is the work of some 150 scientists, many of whom travel the world to conduct research.

Richard Lariviere is like a kid in a candy store as he walks through Chicago's Field Museum. He beams as he pauses to engage visitors, sharing with them what he knows about the exhibitions. Although he has been president and CEO of the museum since 2012, he still can't pick his favorite exhibition.
It's not necessarily the museum's star attraction, SUE, the most complete Tyrannosaurus rex fossil yet discovered, or its collection of ancient Egyptian mummies.
"My favorite exhibition is whichever one I happen to be in front of at the moment," Lariviere insists. "It's all wonderful."
After a long career in academia, the 1972 University of Iowa graduate was tapped to lead Chicago's iconic museum. He says there is much more to the museum, which was established in 1893 and named for benefactor Marshall Field, than what its 1.5 million annual visitors see when they visit. Behind the scenes is the work of 150 scientists, many of whom travel the world to conduct research.
"Most people come see SUE the T. rex, they see the meteorites, they see the gems. But that's just a manifestation of the scientific work that goes on here," he says. "That work is vital for the future of this planet. We have a record of life on Earth, in this building, that is really rare in the entire world. It's a huge responsibility to preserve it, to cultivate it, to share it with the rest of the scientific community."
In addition to maintaining its permanent and temporary exhibitions and conducting research, Field Museum staff members deliver a range of educational and scientific programming, working with Chicago's youth and collaborating with other institutions.
Lariviere says the solid foundation in liberal arts and sciences that he got at the University of Iowa prepared him well for leading one of the largest natural history museums in the world.
"When I was in high school, I wanted to go someplace where literature and the humanities were highly valued, and that meant only one place for me: the University of Iowa," says Lariviere, who was born in Chicago and raised in Marshalltown, Iowa. "All of the skills and the insights that I've had to develop in the course of my career, I saw manifested for the first time at the University of Iowa by people whose values and passions were exactly the values and passions that I aspired to. I think it shaped my entire career."
After earning a bachelor's degree in the history of religion from Iowa in 1972, Lariviere earned a PhD in Sanskrit from the University of Pennsylvania. He traveled extensively throughout India and across the world, and taught and held leadership positions at the University of Texas at Austin, the University of Kansas, and the University of Oregon.
The University of Iowa is also where Lariviere met his wife ("Probably the greatest gift that the university gave me," he says). The two recently became first-time grandparents.
"We were married after my junior year, and we went to India for the summer and stayed with [the late UI religious studies professor] Bob Baird, who had a grant to be in India with his family at the time," he says, adding that he has traveled to India every year since. "So I really fell in love with India when I was still at the University of Iowa, and then decided that I wanted to become a university professor and pursue an academic career."
Heading the Field Museum, which employs a staff of 500, is not that different from leading an institution of higher education, Lariviere says, noting that UI president emeritus Sandy Boyd left Iowa to head the museum from 1981 to 1996.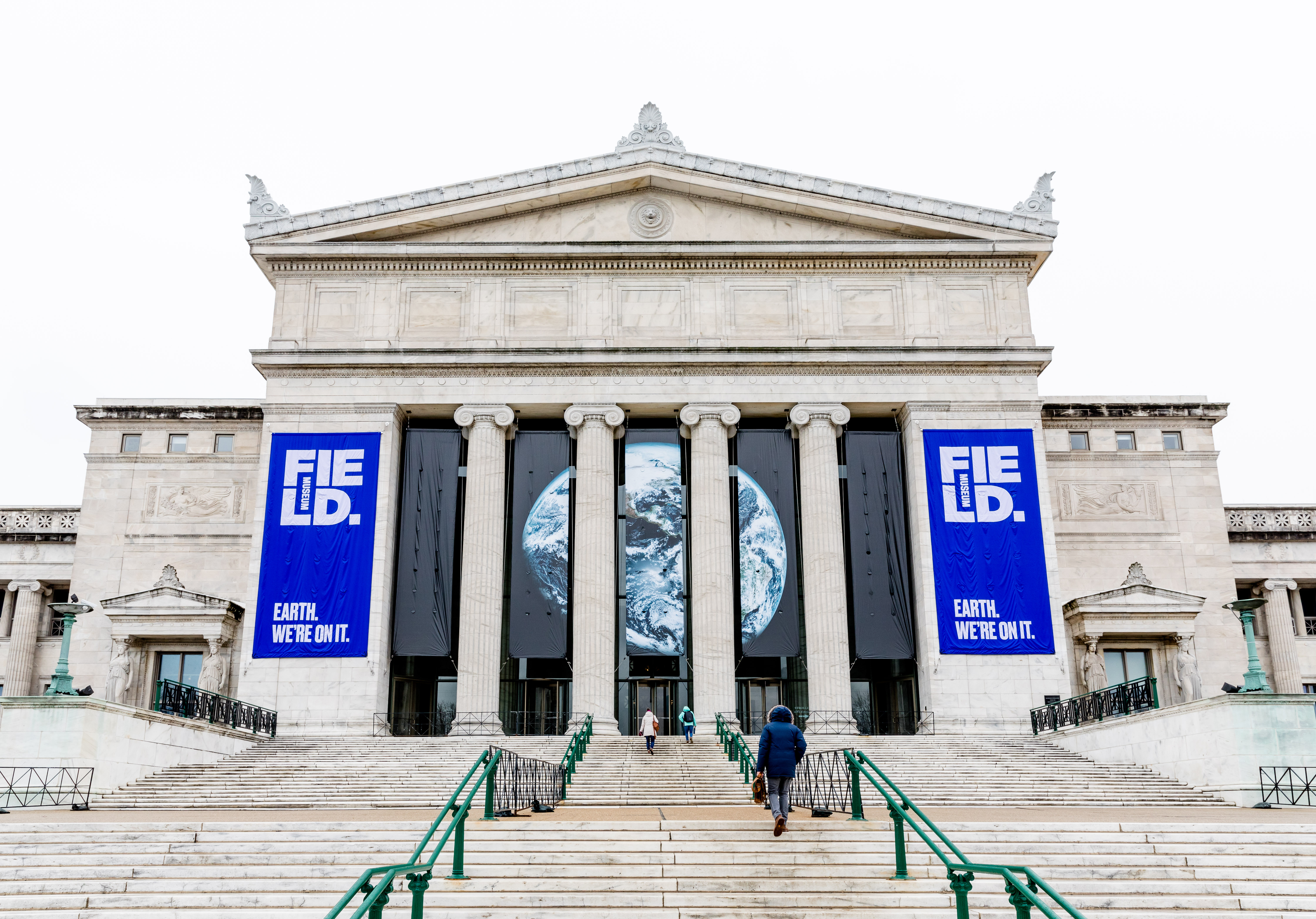 "Probably the most rewarding thing for me is getting to work with the people who have dedicated their lives to the mission of this place. Less than 1 percent of our collection is on display at any given moment. All the rest of those items—those specimens and artifacts now approaching 40 million in number—are held here for research," he says. "The science that is happening here is just astonishing to me. I wish I could make that palpable for everybody who comes here."
Promoting the museum's mission of understanding and preserving our planet—a mission he says is shared by all institutions of higher education—is a major goal of his presidency, Lariviere says. This is one reason he enjoys spending time with visitors on the museum floor.
"The changing understanding of ourselves that comes from being on these campuses is a magical process," he says. "Being the CEO of a great, world-class institution like the Field Museum is an incredible honor. I get to see astonishing collections of the history of life on Earth. The other day I held in my hand stardust crystals that were formed before our solar system was formed. Just another typical day as a president of a museum."
Produced by the UI Office of Strategic Communication