Iowa's landmark moments from the pandemic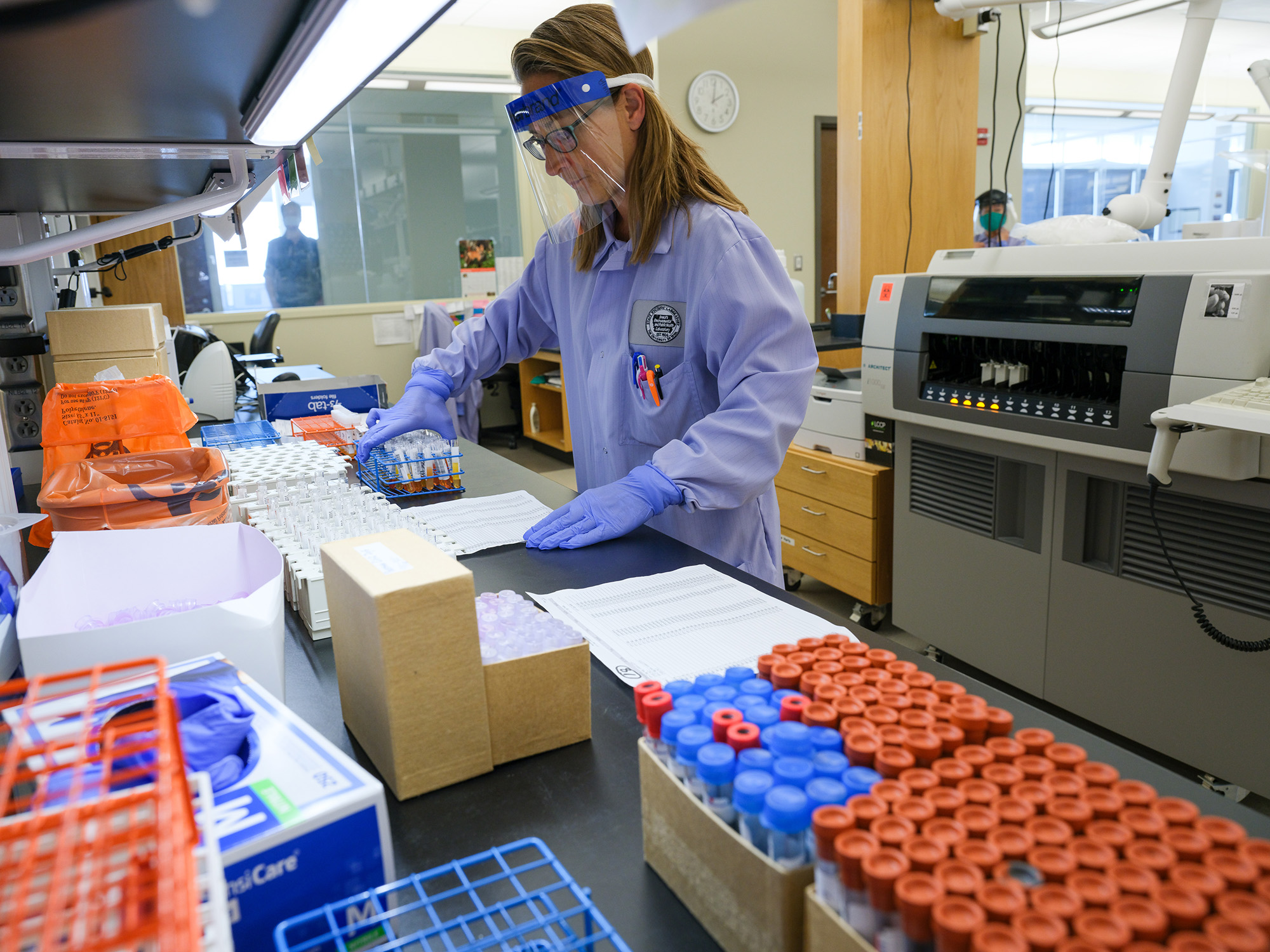 On March 8, 2020, the State Hygienic Laboratory at the University of Iowa had its first positive test result for COVID-19. In the year that followed, the University of Iowa has been on the forefront of COVID-19 research, treatments, care, and the vaccine.
Thanks to its experts and health care providers, Iowa has been recognized nationally for its important role in combating COVID-19. And when the pandemic upended traditional educational practices across campus and the country, Hawkeyes proved to be tough, compassionate, and resourceful. Below are landmark moments from the past year that exemplify our expertise and our spirit.