Discovering passion for business analytics at Iowa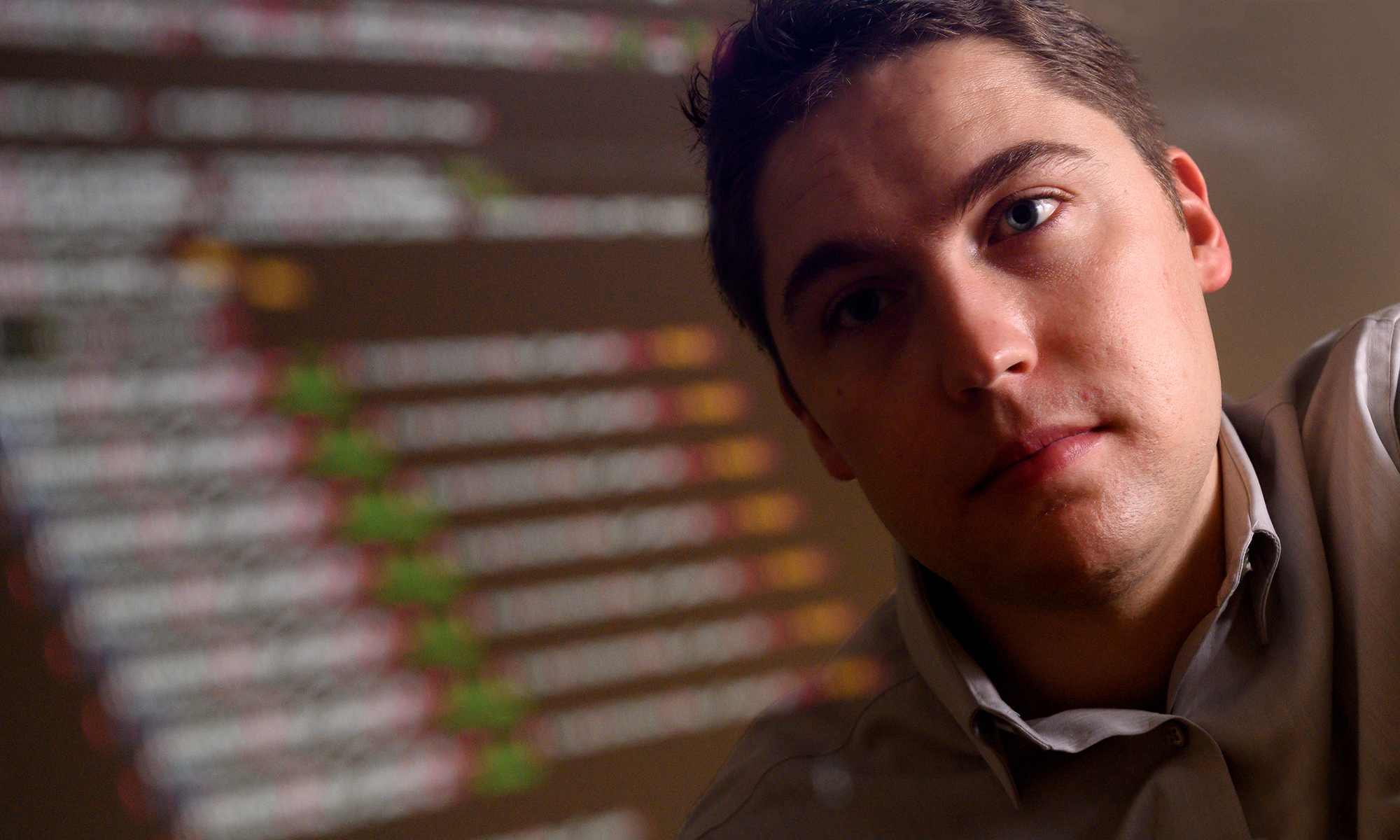 When Karl Ihrig started his academic journey, he was unaware of the world of business analytics. But in the Tippie College of Business, he found a program with the right focus and a place where he and his classmates could build a supportive and encouraging culture.
Degree: MS in business analytics 
Hometown: Reno, Nevada 
Future plans: Working for State Farm as a financial analyst 
Karl Ihrig had never even heard of business analytics two years ago. This month, he'll receive a master's degree in the field from the University of Iowa. 
"I took a quantitative methods in economics class during the last semester of my senior year as an undergraduate, and I loved it," says Ihrig, who graduated from Southern Oregon University in 2017 with a bachelor's degree in economics. "I didn't even know what business analytics was, but I asked myself, how can I get more of this?" 
His late-discovered passion eventually brought him to the UI Tippie College of Business' Master of Science in Business Analytics (MSBA) program in 2018, where he became a member of the full-time program's first student cohort.  
"I knew after I graduated from my undergraduate program that I needed more experience and I needed an internship," says the Reno, Nevada, native. "There are a lot of programs out there that are only two semesters long, but I knew I needed more than that. I wasn't in a hurry, and I was willing to go where I needed for the best fit and the best program." 
He was essentially starting from scratch and in need of direction at the time, he says. After graduating, Ihrig was working the same summer camp counseling job he'd held since high school, and he also worked a temporary job with the Federal Emergency Management Administration (FEMA) for a sobering three-month experience. He worked at a call center in Carson City, Nevada, taking phone calls from hurricane victims and directing them to the appropriate federal agencies that could help them. 
The Master of Science in Business Analytics
Businesses are swimming in data, but lack the talent and expertise to use it effectively to make decisions, reveal insights, and make predictions. Business analytics experts are changing that. And the Tippie College of Business' full-time Master of Science in Business Analytics program puts students on the leading edge of a burgeoning industry hungry for top-notch talent.
But it happened to be 2017, the year Harvey, Irma, and Maria—three of the most powerful hurricanes ever recorded—caused massive amounts of damage in the Southeast United States and Puerto Rico. It turned into a busy and eye-opening three months. Many of those calls were desperate pleas. 
"So many people were calling and saying 'My house has been destroyed, everything I have has been destroyed, and I need help,'" he says. "You could hear over the phone how distressed they were. It was a humbling experience and a tough job, but it was a good experience, knowing that I could provide some help for people." 
The three-semester Tippie program provided the direction he needed. His classes were rigorous and focused on analytics, unlike some programs he looked at, which mixed analytics with other topics that may or may not have been related to analytics. The UI department also had the most up-to-date technology and software, and the resources to help him learn how to use it.
"I like problem-solving, and your ability to solve problems goes up exponentially if you know what you're doing with the right software and technology," he says. "Now, I can code in my sleep."  
Being a member of the program's first class also proved memorable, as he and his classmates worked to build a supportive and encouraging culture that they hope will endure.
"I feel confident in my ability to learn new things and acquire new skills because of the education I've received. I couldn't have scripted it any better by going to Iowa." 
graduating senior with a masters in business analytics
"We saw each other in class all the time and really got to know each other and build a community and create a welcoming atmosphere," he says, noting their frequent social gatherings and football tailgates. "I've really embraced school spirit."    
"Karl came very well-prepared for graduate school, and from the very first day, he has worked hard inside the classroom and out," says Samuel Burer, professor of business analytics and director of the full-time MSBA program. "As a second-year student, he's also been an exemplary leader for our new first-year students." 
An experiential learning project with Kum & Go gave him a taste of how businesses use analytics, and the program's career services office helped him secure an internship with State Farm insurance in Dallas, even though he'd been on campus for just a few weeks. Ihrig starts his career for the company full-time as a financial analyst at its corporate headquarters in Bloomington, Illinois, after graduation. 
"I feel like my prospects there are endless," he says. "I feel confident in my ability to learn new things and acquire new skills because of the education I've received. I couldn't have scripted it any better by going to Iowa." 
Produced by the University of Iowa Office of Strategic Communication