A nursing degree, and a crown to boot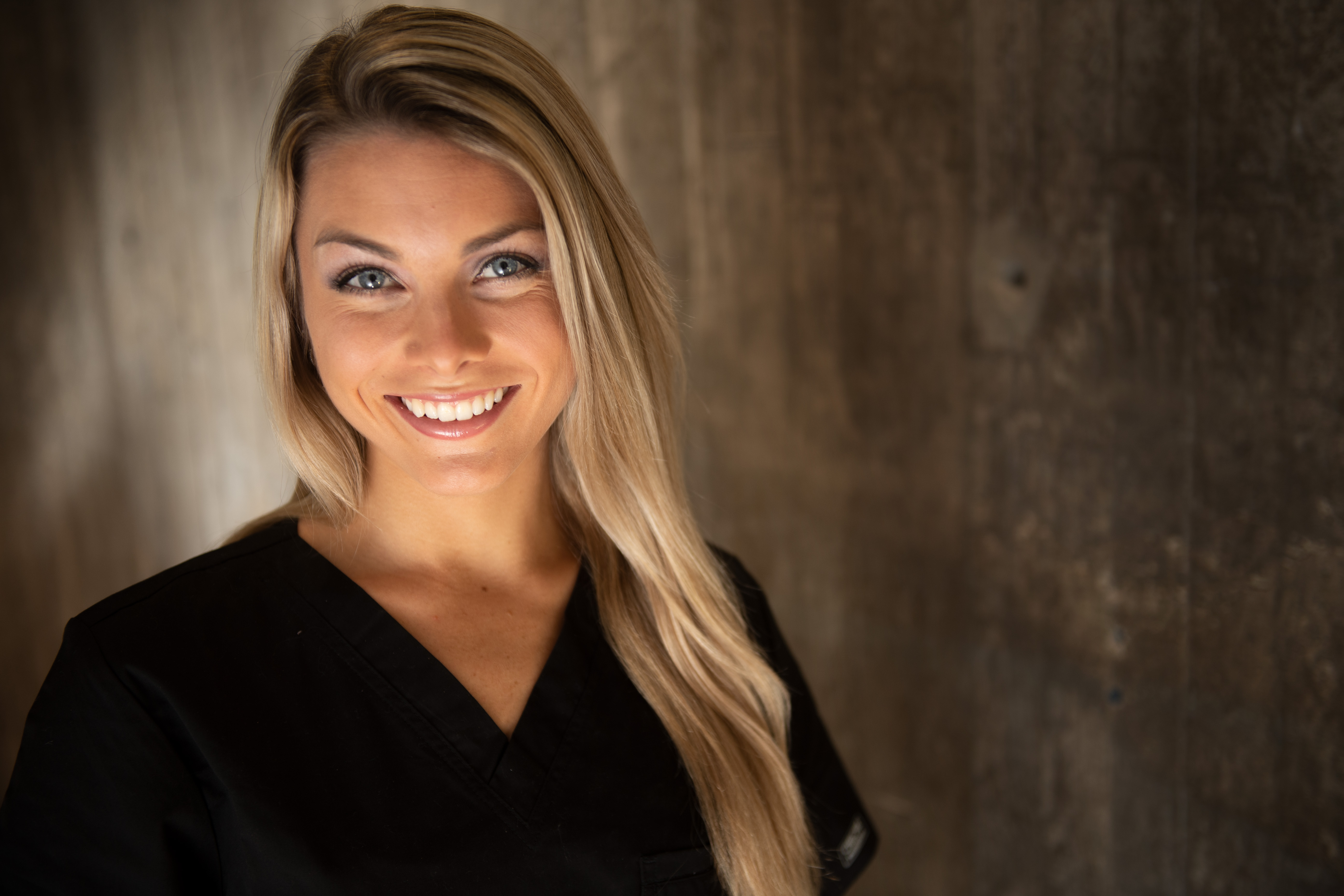 Morgan Kofoid has landed not one but two great gigs after her December graduation from the University of Iowa College of Nursing: one in an intensive care unit and one in the limelight.
Degree: Bachelor of Science in Nursing, with a minor in physical activity and nutritional sciences
Hometown: Leon, Iowa
Plans after graduation: Working as a nurse in the cardiovascular intensive care unit at University of Iowa Hospitals & Clinics and representing the state as Miss Iowa USA 2020
Like 98% of students who graduate from the University of Iowa College of Nursing, Morgan Kofoid has a job lined up after commencement. Unlike her peers, however, she will also spend the next year fulfilling the duties of Miss Iowa USA.
Kofoid, who graduates from Iowa in December with a Bachelor of Science in Nursing, was crowned with the title in October. Along with starting a job with UI Hospitals & Clinics in its cardiovascular intensive care unit in February, she will be participating in various publicity and charity events across the state and beyond, from attending the annual Children's Charity Variety Telethon and an Iowa Wild hockey game to competing at the Miss USA pageant.
In 2013, Kofoid entered the Miss Iowa Teen USA pageant on a whim. The 15-year-old from Leon, Iowa, won, and her world changed.
"I became a very public figure after growing up in a town of 2,000 people. Being Miss Iowa Teen USA was a huge responsibility, and I had to be mindful of my actions," says Kofoid, who later competed for Miss Iowa USA three times before making the final cut in 2019. "But it also opened up a lot of doors. I suddenly had modeling opportunities and chances to work with charities."
One thing that didn't change for Kofoid was her commitment to attending the University of Iowa. In fact, Kofoid shocked her friends when she told them that Iowa was the only school she applied to.
"Having the opportunity to learn nursing in a teaching hospital is so important. Students are comfortable asking questions because the providers want you to ask questions and to learn."
2019 graduate, University of Iowa College of Nursing
The University of Iowa College of Nursing is the smallest nursing college in the Big Ten, and eight of its programs are ranked among the 25 best in the nation.
"I originally planned on studying pediatric oncology and going to med school but decided later that nursing might be a better fit. My grandpa had ALS, and I saw the difference that nurses had made in his life," says Kofoid, who lost her grandfather in 2014 and whose parents are nurses. "Grandpa was a big-time Hawkeye fan—even his scooter had a Hawkeye flag on it—and I knew at a young age that I wanted to go to Iowa. And it has one of the best nursing schools in the country."
Although she admits she was intimidated coming to a university that enrolls more than 15 times the population of her hometown, Kofoid says the size of the student body was never a problem.
"Being from small-town Iowa, where all the teachers and the principal know your name, my goal at Iowa was to have a personal relationship with all my instructors," she says. "With few exceptions, I think they all knew me by name. And I met so many people. I felt like I knew a lot of the students I passed walking on campus."
Kofoid was wait-listed for the early admission program in the College of Nursing, but she remained determined to be a nurse and was thrilled when the acceptance letter ultimately arrived. She says her experience in pageants—including the times she didn't win—boosted her self-confidence and taught her perseverance, qualities she says have enhanced her Iowa education and will serve her as a nurse.
"I am resilient. Nursing is a learning process, but it also is an art—one you get better at with experience," says Kofoid, who is excited to begin working with heart patients at UI Hospitals & Clinics. "I like a fast-paced environment that is challenging."
Why Iowa nursing students have an edge
University of Iowa Hospitals & Clinics, one of the largest teaching and research hospitals in the country, offers nursing students many opportunities to gain hands-on experience. Not only did Morgan Kofoid volunteer at the hospital, intern in its cardiovascular intensive care unit, and job-shadow in its operating room, she spent two years serving on its College Student Leader Board coordinating 75 student volunteers across multiple clinics: "I loved it. It really helped me build leadership and communication skills and also learn time management."
Kofoid wants to continue her education to become a certified registered nurse anesthetist, or CRNA, but plans to spend several years in the workforce before going back to school. She says she'd like to be a CRNA in a smaller hospital, perhaps in a rural community, where she can enjoy independence and flexibility.
Syeda Thomas, a lecturer in the College of Nursing, says Kofoid will make an exceptional nurse wherever she goes.
"Morgan has every positive attribute of a well-rounded nurse: She is caring, compassionate, and a lifelong learner. She strives for excellence and has high expectations for herself," Thomas says. "Her drive for success not only allowed her to become Miss Iowa USA but it made her an outstanding nursing student."
Getting a nursing education at Iowa, Kofoid says, was a great decision. Not only are the nursing faculty very supportive and encouraging, she says the learning opportunities are unparalleled, both in simulation labs and at UI Hospitals & Clinics.
"Having the opportunity to learn nursing in a teaching hospital is so important. Students are comfortable asking questions because the providers want you to ask questions and to learn," says Kofoid, who logged some 225 hours as an intern in the cardiovascular intensive care unit and 40 hours job-shadowing in the operating room. "That proximity to the hospital puts Iowa's nursing students at an advantage."
Produced by the University of Iowa Office of Strategic Communication