Iowa's spring graduates, fresh off academic, research, and experiential opportunities, begin exciting chapters in their lives. Whether they've landed prominent industry or academic posts, dream jobs advocating for others, or exploring the cosmos, they'll always be Hawkeyes.
Richard C. Lewis, Sara Epstein Moninger, and Tom Snee
Photography and videography
Tim Schoon and Justin Torner
Great stories begin at the University of Iowa (and not just because Iowa is "the Writing University," although that doesn't hurt). Those first chapters are exciting, filled with academic, research, experiential, and leadership opportunities, and what lies ahead after commencement is just as promising.
The four Iowa graduates featured below are taking diverging paths following graduation—advocating for social justice while working in academia, working as a data engineer at Goldman Sachs, landing a dream job as a public defender, and aiming to continue exploring the worlds beyond our own—yet they all share the common bond of being Hawkeyes, now and always.
---
Reaching for the cosmos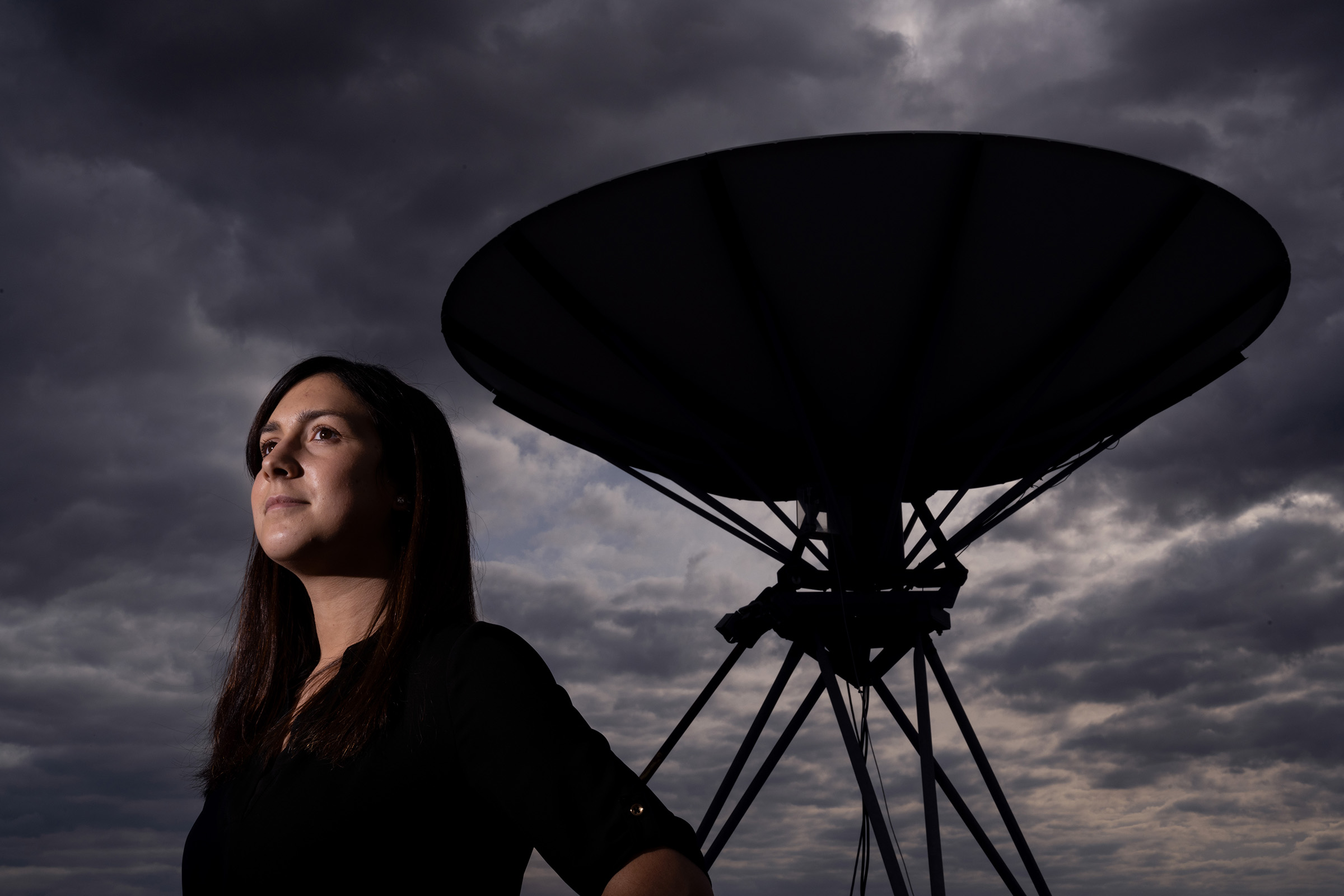 Graduating senior Emily Silich wants to be an astrophysicist, using her skills in instrumentation and observation to investigate a range of questions about the universe. She's well on her way, thanks to her research opportunities as an Iowa undergraduate.
Silich has spent her collegiate career productively investigating a range of questions about the cosmos. She joined a research team using an innovative mini-satellite to study the residue of distant exploded stars, she landed a prestigious internship to work with NASA scientists to investigate dark matter, and she earned a trip to join an international group of young scientists in Norway who in just a week designed, built, and launched a sounding rocket.
This fall, she'll enroll in the doctoral program at the California Institute of Technology, in the Division of Physics, Mathematics, and Astronomy.
"I'd like to work at the intersection of instrumentation and observation," Silich says. "That's the dream."
Emily's full story: Reaching for the cosmos
---
Serving social justice by developing careers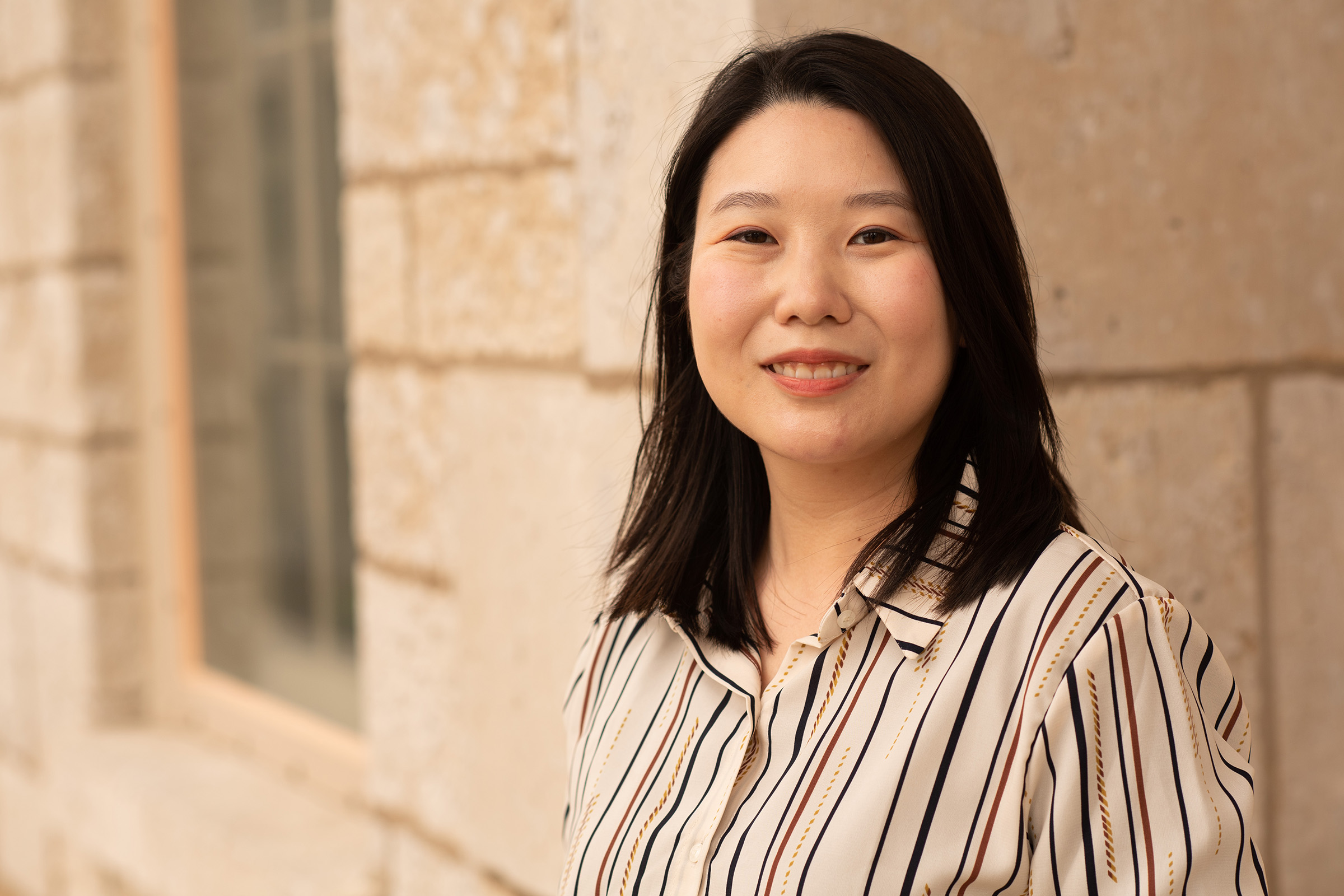 At just 4 years old, Jiwon Kim recognized that society is not equitable—and she decided to do something about it.
In May 2021, Kim reaches a milestone in her mission by graduating from the University of Iowa College of Education with a PhD in counselor education and supervision. She wants to explore and facilitate the career development of women and members of minority populations, particularly by probing career-related factors that may have been under-studied or overlooked altogether.
With a doctoral degree from Iowa and a faculty appointment on the horizon at Creighton University, Kim has the potential to impact thousands of students by teaching future counselor educators. She expects her knowledge, counseling experience, and research to benefit her teaching.
Kim sees a role for herself in the United States in academia and in social justice work, and says she ultimately wants to spread positive messages and promote equity.
"I'm very excited about my life and what other kinds of things I can achieve. I would like to use my voice to fight against stereotypes, biases, and microaggressions based on racism and sexism," she says. "One of my dreams is to inspire girls who face restraints but have ambitions and career aspirations. I want to be an encouraging, empowering, and empathetic role model, especially to the adolescents and students I will be teaching, and I feel like I am on the way to achieving that dream. Every day I become more passionate and aspiring."
Jiwon's full story: Serving social justice by developing careers
---
Keeping the family business on track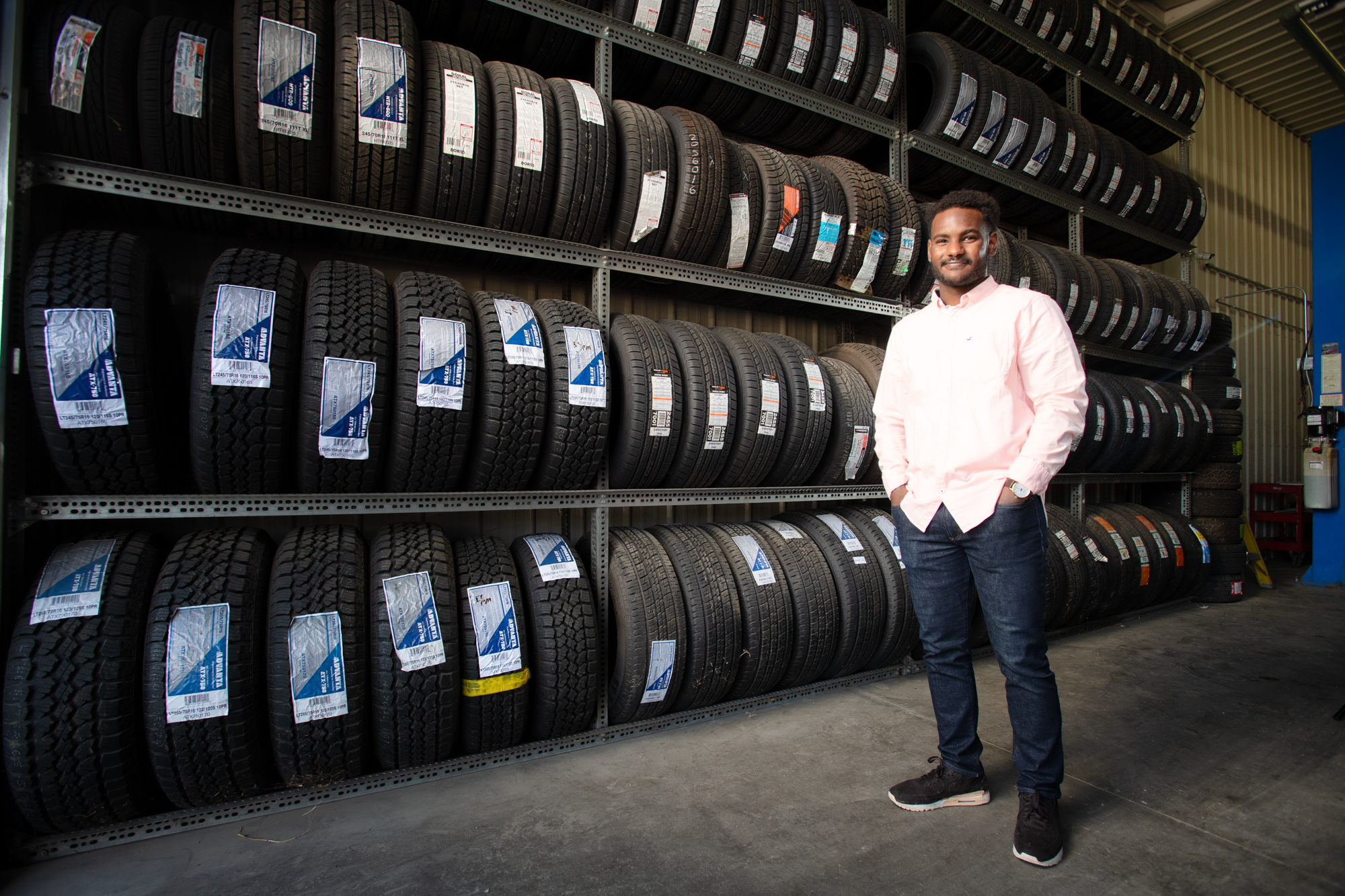 Iowa engineering student Elhadi Elhadi applied his knowledge of coding to streamline the inventory system for his family's Iowa City-based tire business. That is one example of how Elhadi, who in May will earn a Bachelor of Science in electrical engineering and a minor in computer science, has capitalized on his time at Iowa to learn how technology can better society, from streamlining the family business to addressing global issues.
In December 2017, Elhadi journeyed to India as part of a UI group that worked with local engineers to investigate and collect data on well water. He was chosen to participate in a select program through Google to design and build consumer products. He has mentored students with résumé-building and professional-interviewing skills.
The payoff for Elhadi's diligence in and outside the classroom: A job after graduation with one of his "dream" companies, Goldman Sachs, working with a team of data engineers to build reliable, scalable infrastructure for clients' sensitive data.
"Iowa was a big part of my success both academically and professionally," Elhadi says. "I wouldn't be where I am today without my time there."
Elhadi's full story: Keeping the family business on track
---
A warrior for the vulnerable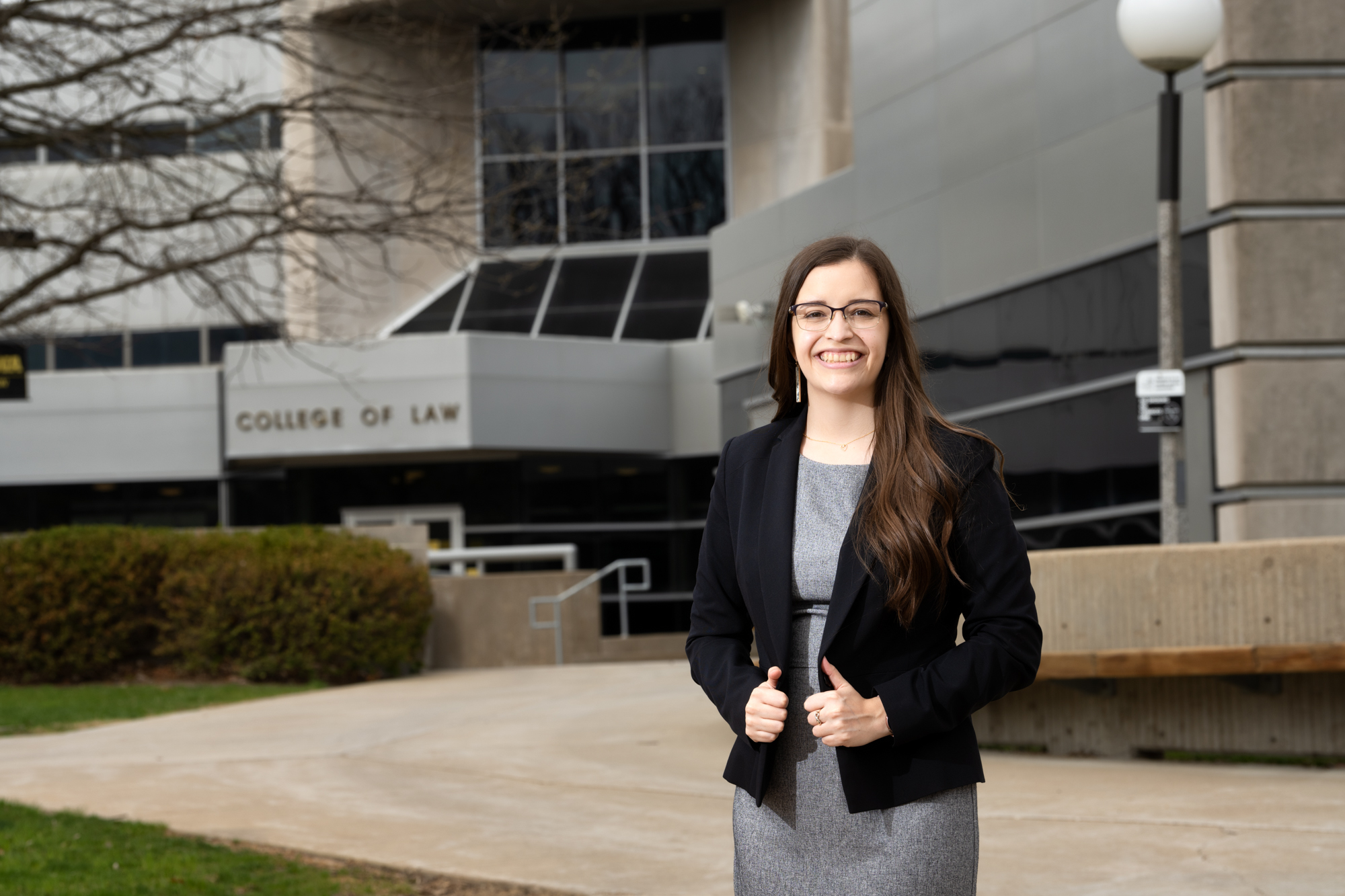 Kayla Boyd knew from a young age that she wanted to use what she calls her "warrior mentality" to help the disadvantaged and the vulnerable get a fair shake in life.
Boyd says her University of Iowa College of Law experience prepared her well for her future work, with membership in the Equal Justice Foundation, Organization of Women Law Students and Staff, and the trial advocacy and moot court teams. Boyd argued a mock case before the Iowa Supreme Court on the law school's annual Supreme Court Day, and has argued real cases before federal courts as a part of the law school's Federal Criminal Defense Clinic.
She's now ready to take her dream job when she graduates from the University of Iowa College of Law this month, working for the state public defender's office in her native Colorado.
"My goal is to help the most vulnerable people in our criminal legal system, and the best way to do that is to provide an outstanding legal defense for those who have been wrongfully accused and treated unfairly, to stand up in court and tell their story," says Boyd.