Developing their voices at Iowa
Iowa's unmatched writing-related resources prepare its graduates for success in many fields.
Emily Nelson and Tom Snee
Photography and videography
Tim Schoon, Justin Torner, and Kevin McNamee-Tweed
Iowa is known as the "Writing University" because of its commitment to helping all students build strong writing and communication skills is evident in every corner of campus and every field of study. Iowa students are able to discover and hone their voice.
Our spring graduates can confirm that assertion. As Hawkeyes, they had the opportunity to tell stories that often go unheard, sharing those stories at a campus and national level; complete a book of poetry and finish a novel; enroll in a creative nonfiction class that is leading to the writing of a memoir on a golf career; and unite one's love of performance and poetry ahead of an upcoming stint in the Iowa Writers' Workshop.
Giving voice to the voiceless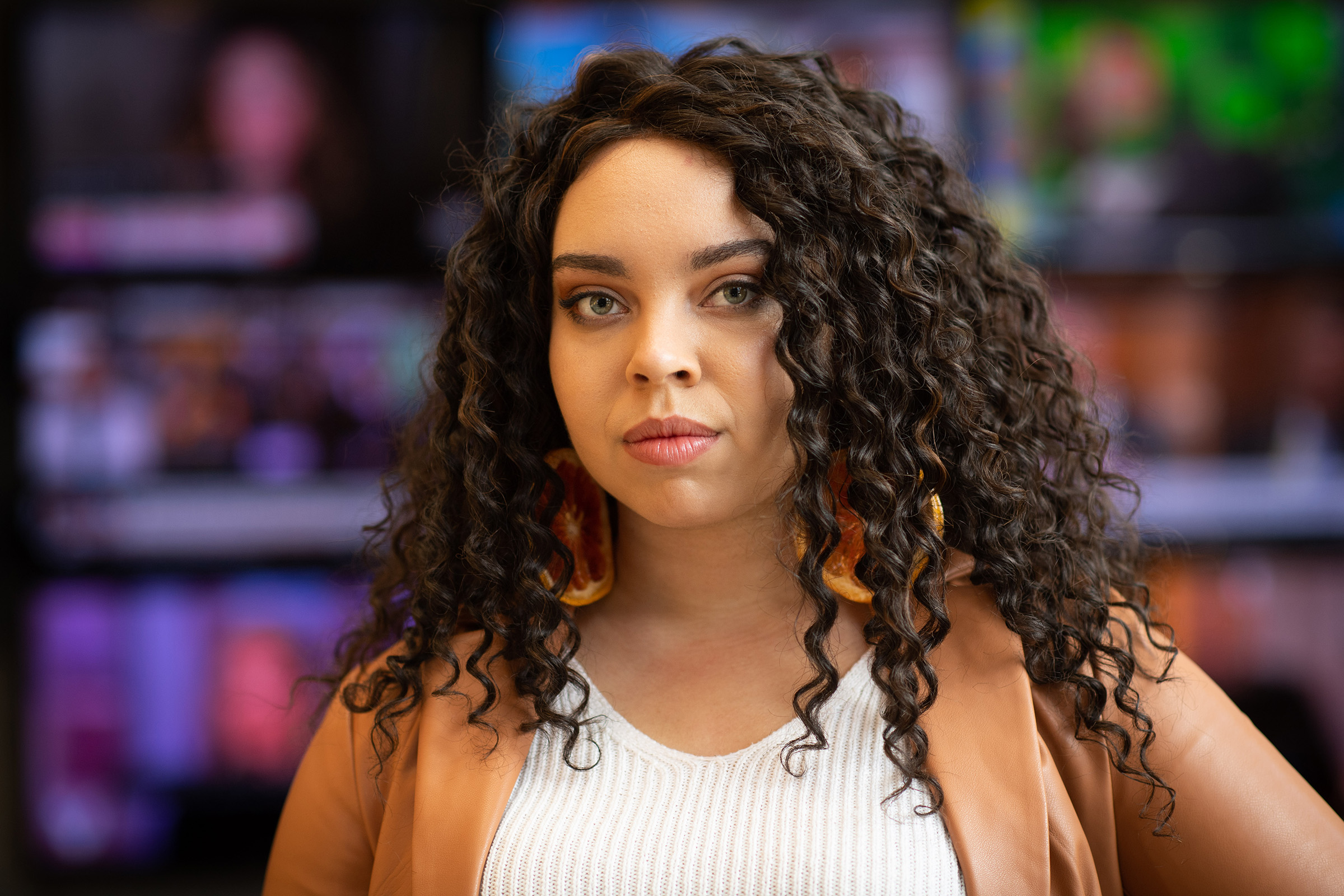 Nichole Shaw is passionate about telling stories that often go unheard or are ignored in mainstream media. She spent her undergraduate years at the University of Iowa doing just that at a campus and national level, writing and editing for publications including The Daily Iowan, Off-Kilter Magazine, and The New York Times.
While she largely chose Iowa because of the financial support it offered—she is now on a full-ride scholarship—she quickly discovered its rich literary history and strong writing community.
"I took a City of Literature class with Loren Glass my first semester and learned about the deep literary roots here," Shaw says. "I knew I was going to learn from some of the best."
Shaw says the first time she discovered what writing could really do for her, as well as the effect it could have on others, occurred during a creative nonfiction writing course her second semester at Iowa called The Art and Craft of the Literary Essay, with instructor Lucy Schiller. The final assignment was to write an essay of the writer's choosing.
"I decided to write about my experience with my roommate my first semester who was micro-aggressive and sometimes just blatantly aggressive and not respectful of my race and culture," Shaw says. "I wanted to apply my personal experience to a more macro level and see how it reflected larger societal issues that were happening with race and racism. And it also contributed to my personal journey with accepting my Blackness and no longer hiding it behind Eurocentric white beauty standards."
When she's not writing or editing for the publications she works for, Shaw enjoys mentoring other students, both as a peer mentor in the School of Journalism and Mass Communication and as an Honors Writing Fellow.
"I really like that interpersonal connection and being able to support my fellow peers," Shaw says. "Even aside from the academic work, being there for them and letting them know that I'm a person who they can come to if they're having problems, whether it be in a class or outside of class, is so rewarding. It may sound idealistic, but I truly enjoy meeting with other students because I think it's important that they have someone who understands their struggle and is in a position to help them in a way that maybe doesn't feel as intimidating."
Nichole's full story: Giving voice to the voiceless
---
Marrying love of performance with poetry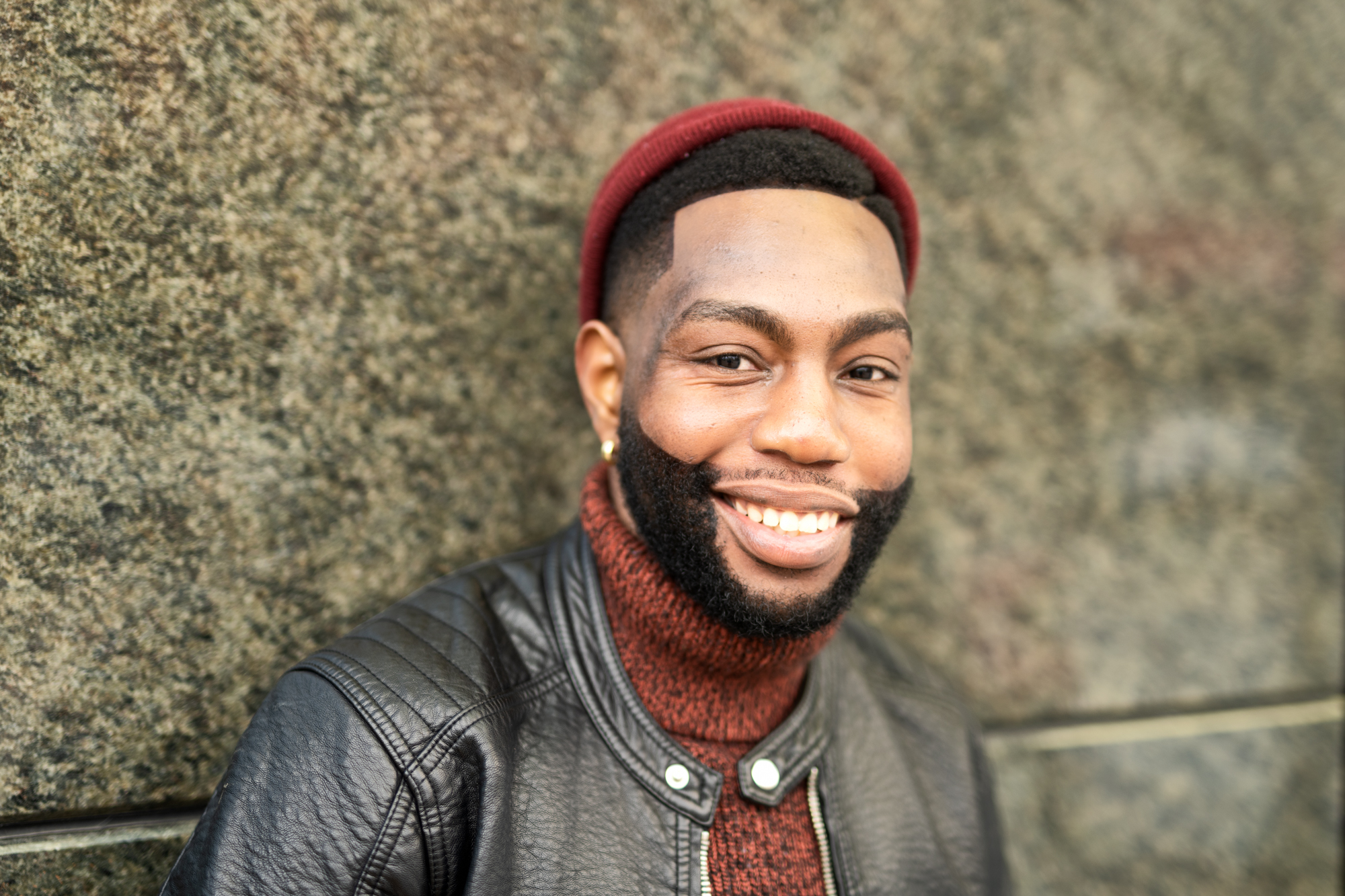 An accomplished spoken word poet from Chicago, Steven Willis chose the nation's premier writing university to advance his performance skills.
"I thought about what it was that I loved about spoken word, which is the marriage of performance, art, and literary art," Willis says. "I thought, 'Would I love writing as much if I couldn't perform?' And the answer was probably not. So, how can I be a better performer? How can I make what I'm performing come to life in a different way? And then it was just ironic that the backdrop of the Writers' Workshop would be behind me the entire time."
Along with the generous offer Iowa made him, Willis says Iowa had a few other things going for it.
"I felt seen in the room with them and felt like they were genuinely interested in me as a person," Willis says. "Iowa also gave me the opportunity to be closer to home. At that point, I had been away from Chicago for almost a decade. I felt like the Midwest was calling me home."
Willis says the faculty at Iowa challenged him in several ways. For one, as a spoken word artist he was used to working alone, where he was director, dramaturg, stage manager, and actor.
"I had to be reminded that I can still do all that when it's time, but that right now I'm focusing on developing that technique, that style, so that I can take it into other places," Willis says.
While Willis may not have originally come to Iowa to study writing, he will be directly in the center of the writing community next fall, having been offered a spot in the Iowa Writers' Workshop.
"Being accepted into the workshop is one of the highest honors of my life," Willis says. "I really can't express what it means to me. It's the best news I've gotten all year."
Steven's full story: Marrying love of performance with poetry
---
A numbers person who isn't lost for words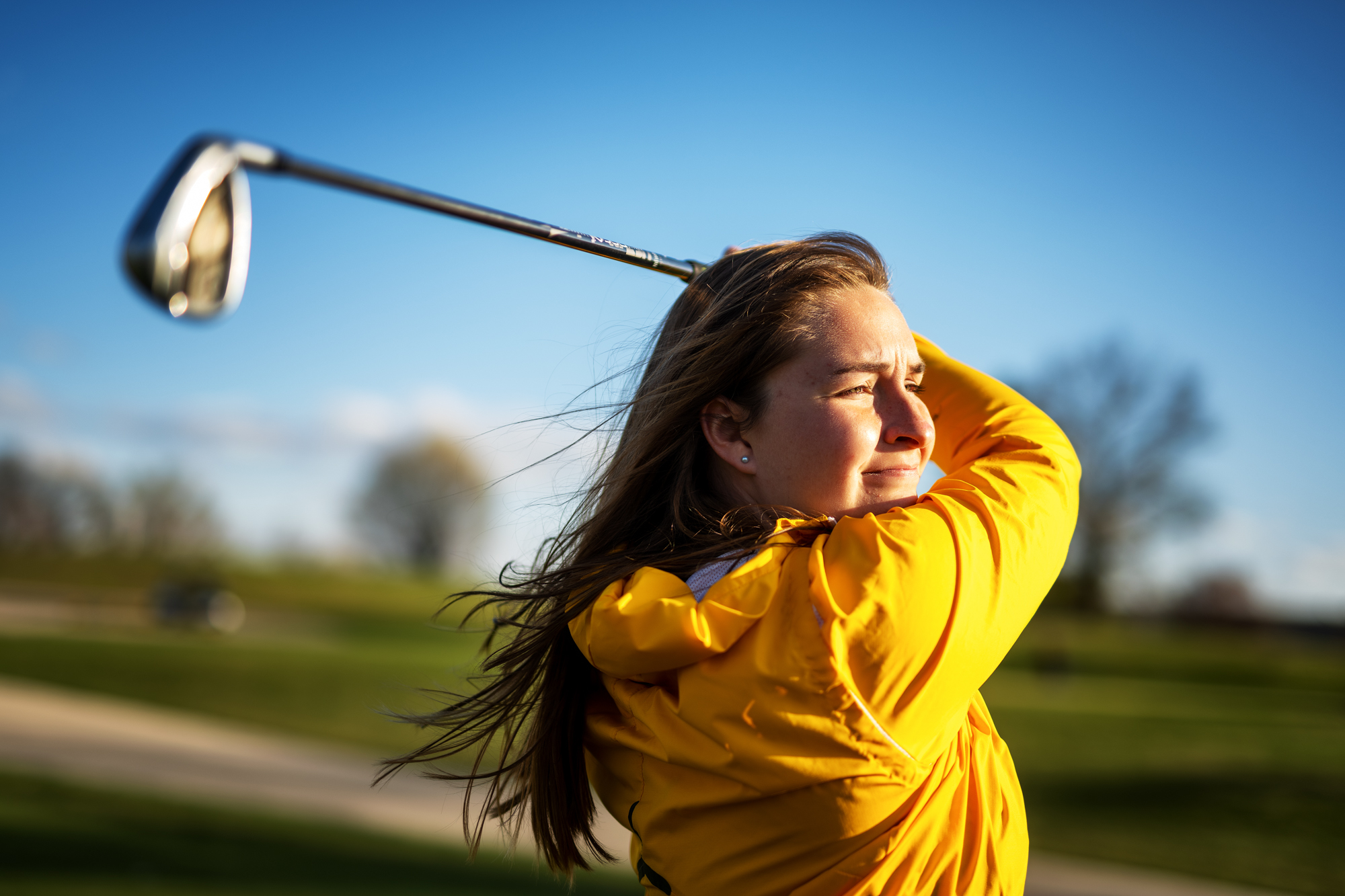 While some people are good with words, and others are good with numbers, Stephanie Herzog manages to be good at both. In line with these two interests, Herzog in May will receive a Bachelor of Business Administration in accounting from the Tippie College of Business and a Certificate in Writing, while maintaining a 4.0 grade-point average.
She looked closely at Iowa because of its renowned accounting and writing programs, but what clinched it was a recruiting visit to campus for the women's golf team. The place just seemed to fit, she says, so when Coach Megan Menzel offered her a spot on the team, she jumped at it.
Herzog typically enjoys writing mostly short stories and novels—she's self-published two volumes of short fiction on Amazon.com—but a class in creative nonfiction has her now working on a memoir of her golf career. She took as many writing and language classes as she could, including an etymology class that traced the evolution of classical Greek and Latin words into English.
Herzog's writing skills have been put to use in her accounting coursework, too. As an honors student in accounting, she's written a thesis comparing certain components of accounting standards used in the United States and those used internationally.
"If I'm feeling ambitious, then numbers hit the spot. I love numbers and I love problem-solving, and I get a lot of satisfaction when everything balances at the end," Herzog says. "But if I need a creative outlet, then writing is something I focus on. I get so much enjoyment out of both."
Stephanie's full story: A numbers person who isn't lost for words
---
Being given the luxury of time to write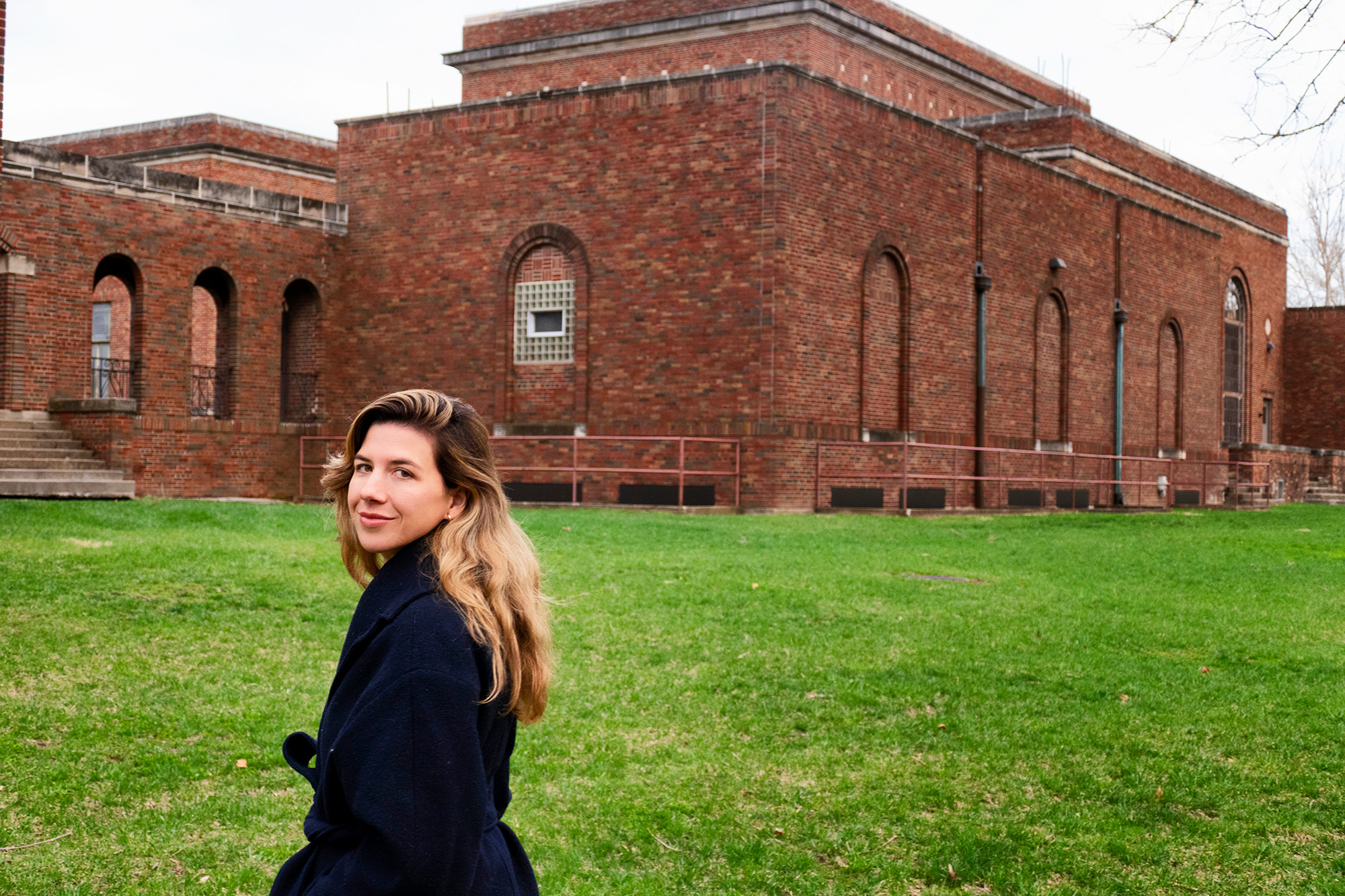 It was a winding path that brought Leticia Fernández-Fontecha Rumeu to Iowa for her MFA in Spanish creative writing, which the writer and historian calls a "beautiful experience."
As a visiting scholar at Columbia University in New York City, Fernández-Fontecha Rumeu finished a book of poems, La Piel o el Cuerpo, or "The Skin or the Body." The collection, which will be published in English this summer, won a national Spanish award, the XXXII Unicaja Poetry Prize.
As she was finishing her work in New York, Fernández-Fontecha Rumeu began applying for jobs in academia, but couldn't stop thinking about her writing. A friend mentioned the MFA program at Iowa. Fernández-Fontecha Rumeu applied and received an Iowa Arts Fellowship. "Having so much time to work has felt like an incredible luxury," she says.
Fernández-Fontecha Rumeu says she came to Iowa as a poet, but, along with finishing another book of poems, is also leaving with a finished novel.
"I never would have written a novel if I had not come to Iowa," Fernández-Fontecha Rumeu says. "I had never written fiction before, and I was overwhelmed by the idea of it, especially the idea of writing in first person. I took a workshop with Horacio Castellanos Moya, and having someone with whom I could discuss fiction, the meaning of fiction, and the implications of the first voice was important. The chance to explore a lexicon you're not really familiar with and explore other ways of writing has been really meaningful." 
Having lived most of her life in large cities such as Madrid, London, and New York, Fernández-Fontecha Rumeu says she didn't initially expect to like Iowa City as much as she does.
"In my experience, Iowa City provides the perfect conditions for someone to write," she says. "I was not expecting how much a smaller place can give you. Being surrounded by nature has been amazing, mesmerizing. It's a different way of living your life when you can go for a walk in the woods. It's been a beautiful experience."
Leticia's full story: Being given the luxury of time to write