Being given the luxury of time to write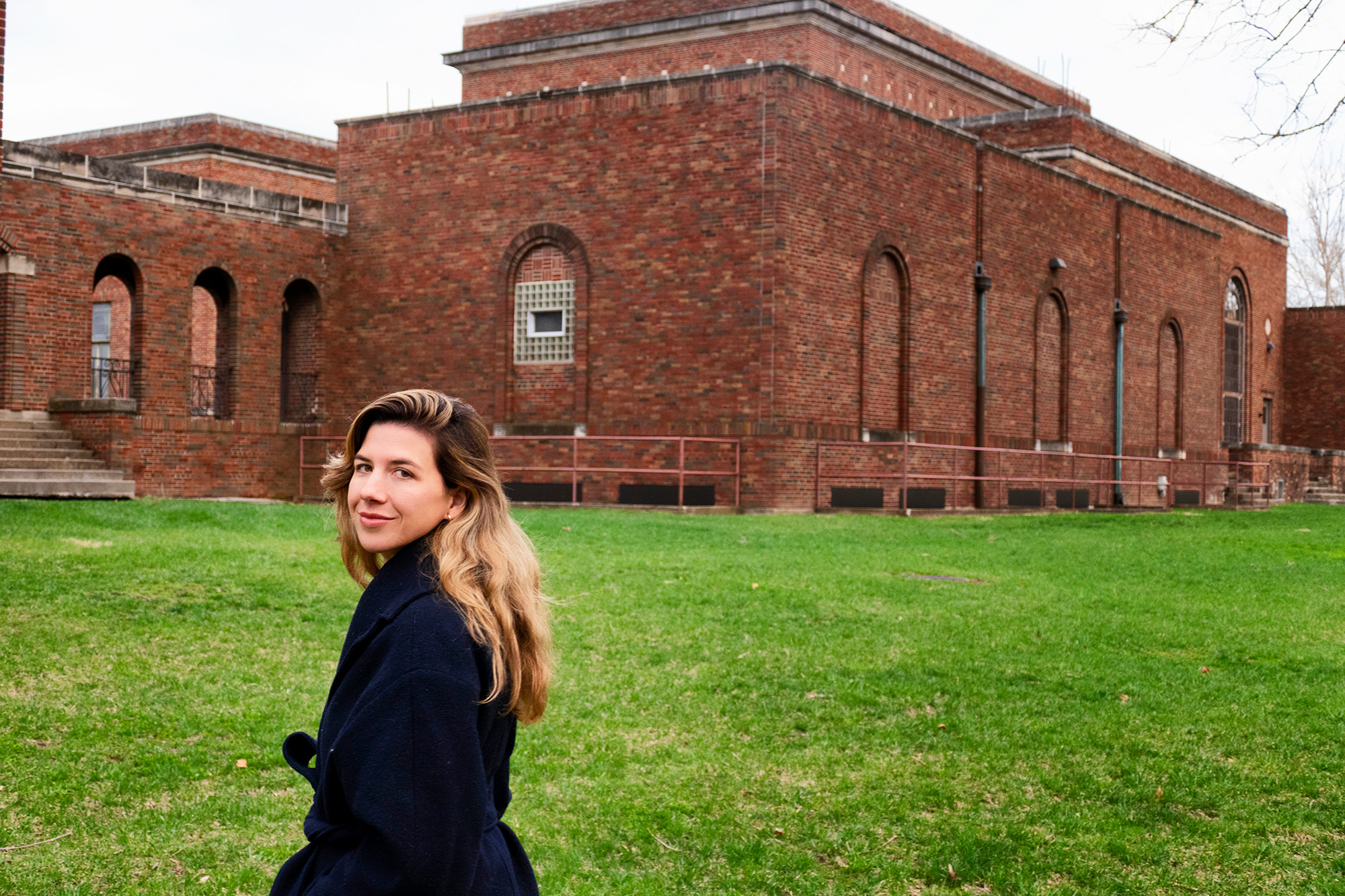 It was a winding path that brought Leticia Fernández-Fontecha Rumeu to Iowa for her MFA in Spanish creative writing, which the writer and historian calls a "beautiful experience."
Leticia Fernández-Fontecha Rumeu
Hometown: Madrid, Spain
Degree: Master of Fine Arts in Creative Writing in Spanish
Future plans: Postdoctoral fellowship in the history of medicine
After getting her degree in art history, Leticia Fernández-Fontecha Rumeu got a job at the Museo Nacional del Prado, or Prado Museum, in Madrid. She was planning to get her PhD in the field when her life took a turn that would eventually lead the resident of Madrid, Spain, to graduate with an MFA in Creative Writing in Spanish at the University of Iowa.
It started when she traveled with a nongovernmental organization (NGO) to work with young women who had suffered from domestic violence and sexual abuse in Cambodia.
"I ended up going three summers and it changed my path," Fernández-Fontecha Rumeu says. "The experience in Cambodia was very raw. I was thrown into a very complex environment knowing very little about how to deal with the pain of others, particularly the pain of childhood. I came back to Spain and I couldn't keep living the life I was living. It just didn't make sense anymore."
Instead, Fernández-Fontecha Rumeu decided to study the history of childhood pain. She moved to London to get her PhD at the University of Greenwich, where her thesis was a study of pain in childhood in British medical and scientific discourse between 1870 and 1950.
"This field was so far away from my area of expertise, which was 20th century avant-garde art," Fernández-Fontecha Rumeu says.
After finishing her PhD, Fernández-Fontecha Rumeu wanted to study the drawings that children made during the Spanish Civil War. She received a visiting scholar fellowship at Columbia University in New York City, which houses an archive of such drawings.
While there, Fernández-Fontecha Rumeu finished a book of poems, La Piel o el Cuerpo, or "The Skin or the Body." The collection, which will be published in English this summer, won a national Spanish award, the XXXII Unicaja Poetry Prize.
"I had never written poetry before," Fernández-Fontecha Rumeu says. "Winning such an important competition was truly amazing and unexpected. It was the first time I was able to understand and embrace that along with being a scholar, I could also be a writer."
As she was finishing her work in New York, Fernández-Fontecha Rumeu began applying for jobs in academia, but couldn't stop thinking about her writing.
"I was doing research during the day and writing at night," she says. "I thought it would be nice to have two years to focus on creative writing."
A friend mentioned the MFA program at Iowa. Fernández-Fontecha Rumeu applied and received an Iowa Arts Fellowship. "Having so much time to work has felt like an incredible luxury," she says.
"In my experience, Iowa City provides the perfect conditions for someone to write. I was not expecting how much a smaller place can give you. Being surrounded by nature has been amazing, mesmerizing. It's a different way of living your life when you can go for a walk in the woods. It's been a beautiful experience."
Leticia Fernández-Fontecha Rumeu
MFA graduate in Creative Writing in Spanish
Fernández-Fontecha Rumeu says she came to Iowa as a poet, but, along with finishing another book of poems, is also leaving with a finished novel.
"I never would have written a novel if I had not come to Iowa," Fernández-Fontecha Rumeu says. "I had never written fiction before, and I was overwhelmed by the idea of it, especially the idea of writing in first person. I took a workshop with Horacio Castellanos Moya, and having someone with whom I could discuss fiction, the meaning of fiction, and the implications of the first voice was important. The chance to explore a lexicon you're not really familiar with and explore other ways of writing has been really meaningful."
Castellanos Moya, associate professor in the Department of Spanish and Portuguese, says what has been most impressive about Fernández-Fontecha Rumeu is her strong commitment to her projects, high-quality writing, and prolificity.
MFA in Creative Writing in Spanish
Created in 2012 by the Department of Spanish and Portuguese, the MFA in Creative Writing in Spanish has benefited from a large number of excellent writers who have found success publishing books written while they were students in the program. In addition, our students have the opportunity to be involved in a unique literary community, which has been home to hundreds of writers and has earned a designation as a UNESCO "City of Literature."
"She is not only a hard-working writer, but talented, and with a very fine perception to assimilate new knowledges on the specifics of each genre," Castellanos Moya says. "She is not daunted by challenges."
Fernández-Fontecha Rumeu says she has learned a lot from her peers, both in the Spanish creative writing program and the broader writing community at the university.
"The people in my program come from different cultural backgrounds; I'm from Spain, and others are from Venezuela, Colombia, Argentina, and Mexico," she says. "That has been interesting because you get exposed to different ways of expressing yourself in Spanish."
Her first year in Iowa City, Fernández-Fontecha Rumeu's apartment was in a house full of writers from the Iowa Writers' Workshop, and that along with attending seminars through the workshop gave her insight into other writers' minds and the differences that exist around types of writing in different countries.
Fernández-Fontecha Rumeu has been offered a postdoctoral fellowship in the history of medicine, during which she plans to focus on the medical humanities and work on a new book examining the intersection of pain and exile. Eventually, she hopes to find a teaching position that allows her to continue her research and creative writing.
Having lived most of her life in large cities such as Madrid, London, and New York, Fernández-Fontecha Rumeu says she didn't initially expect to like Iowa City as much as she does.
"In my experience, Iowa City provides the perfect conditions for someone to write," she says. "I was not expecting how much a smaller place can give you. Being surrounded by nature has been amazing, mesmerizing. It's a different way of living your life when you can go for a walk in the woods. It's been a beautiful experience."