Iowa's impact along RAGBRAI route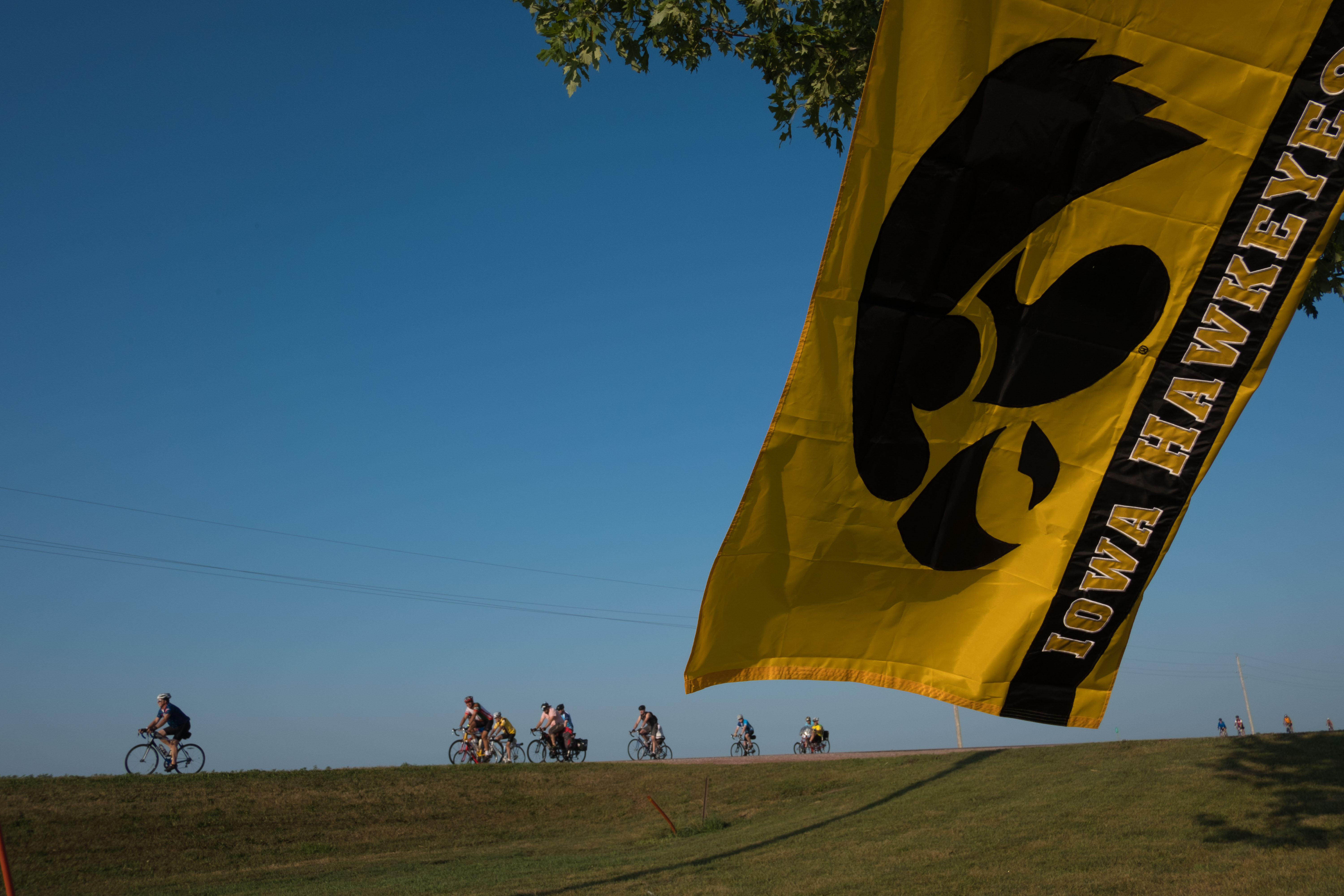 From the west to the east, the University of Iowa and its alumni provide expertise in areas as varied as health care, education, law, and business.
As RAGBRAI riders travel across Iowa, from the west to the east, it's common for them to see plenty of black and gold. Hawkeye pride often takes center stage, whether displayed on the gear of cyclists or adorned on homes and vehicles along the route.
The University of Iowa's holistic impact on the communities along the route—which spans Le Mars to Clinton this year—isn't always made obvious by visual cues or color schemes. But what is known is that Iowa alumni are creating a positive social and economic impact within these towns and across the state.

While the students stay on campus only for a short period, the influence they have back in their communities lasts a lifetime. These are the doctors, nurses, librarians, lawyers, pharmacists, and much more that you interact with every day.
Here is a breakdown of the "Hometown Hawkeyes"—University of Iowa alumni living in the seven counties that have overnight stops for RAGBRAI 2021…

College of Liberal Arts and Sciences alumni

Tippie College of Business alumni
College of Education alumni

College of Engineering alumni



College of Public Health alumni

College of Nursing alumni

College of Pharmacy alumni

College of Dentistry alumni

UI-educated physicians and physician assistants
Iowa has myriad health care connections throughout the state as well. University of Iowa Hospitals & Clinics serves thousands of Iowans from near and far. The State Hygienic Laboratory at the University of Iowa identifies infants at risk for more than 50 inherited conditions, while also monitoring water, air, soil, and food for contaminants of public health concern.
Here's a yearly snapshot of numbers from the seven counties hosting 2021 RAGBRAI riders:
patient visits to UI Hospitals & Clinics



Produced by the University of Iowa Office of Strategic Communication