Write it down: We change the game
At the University of Iowa, Hawkeyes are changing people's lives or changing the game completely—storybook scenarios befitting of the best public university for writing and communication.
Whether University of Iowa students want to write the next great American novel, a successful grant proposal, a research paper for a scientific journal, or a clear and informative business presentation, they have access to a vast array of writing and communication resources found at few other universities.
And Hawkeyes have provided plenty of stories worth writing, ranging from advancements in cancer treatment and lifesaving intervention at UI Hospitals & Clinics to the women's basketball team's memorable run to the final of the NCAA tournament. 
While we can't give you a novel's worth of info in a 30-second halftime commercial, which you'll find below, we can showcase our strengths and provide a glimpse of what it means to be a Hawkeye.
The clips included in that video have larger stories behind them—and we have even more success stories that didn't fit within the confines of the commercial. Keep scrolling to learn why it's great to be a Hawkeye—let's start by learning about the person who provides the voice-over for the commercial…
---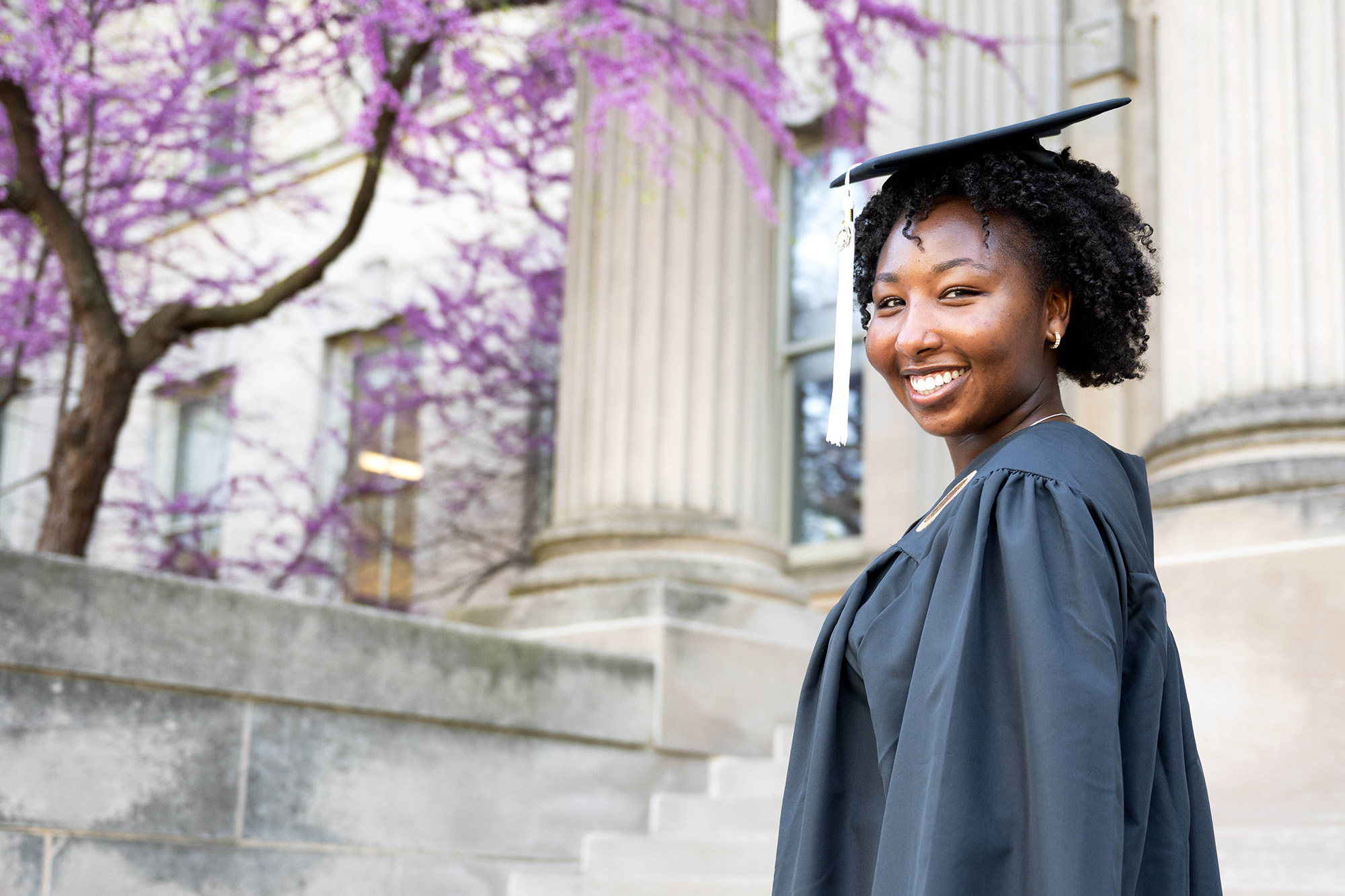 The Hawkeye you'll hear during halftime
The University of Iowa's new commercial features voice-over by alumna Virginia Wangechi Muturi, an artist who finds inspiration in Hawkeyes who came before her.
"We talk about the university as the home of great writing and communication, but it also highlights the arts," says Muturi, who graduated in May 2023 with a BA in theatre arts and enterprise leadership. "I'm especially excited for that to be put out there because we have such a great arts campus, and I'm a product of our wonderful arts campus."
---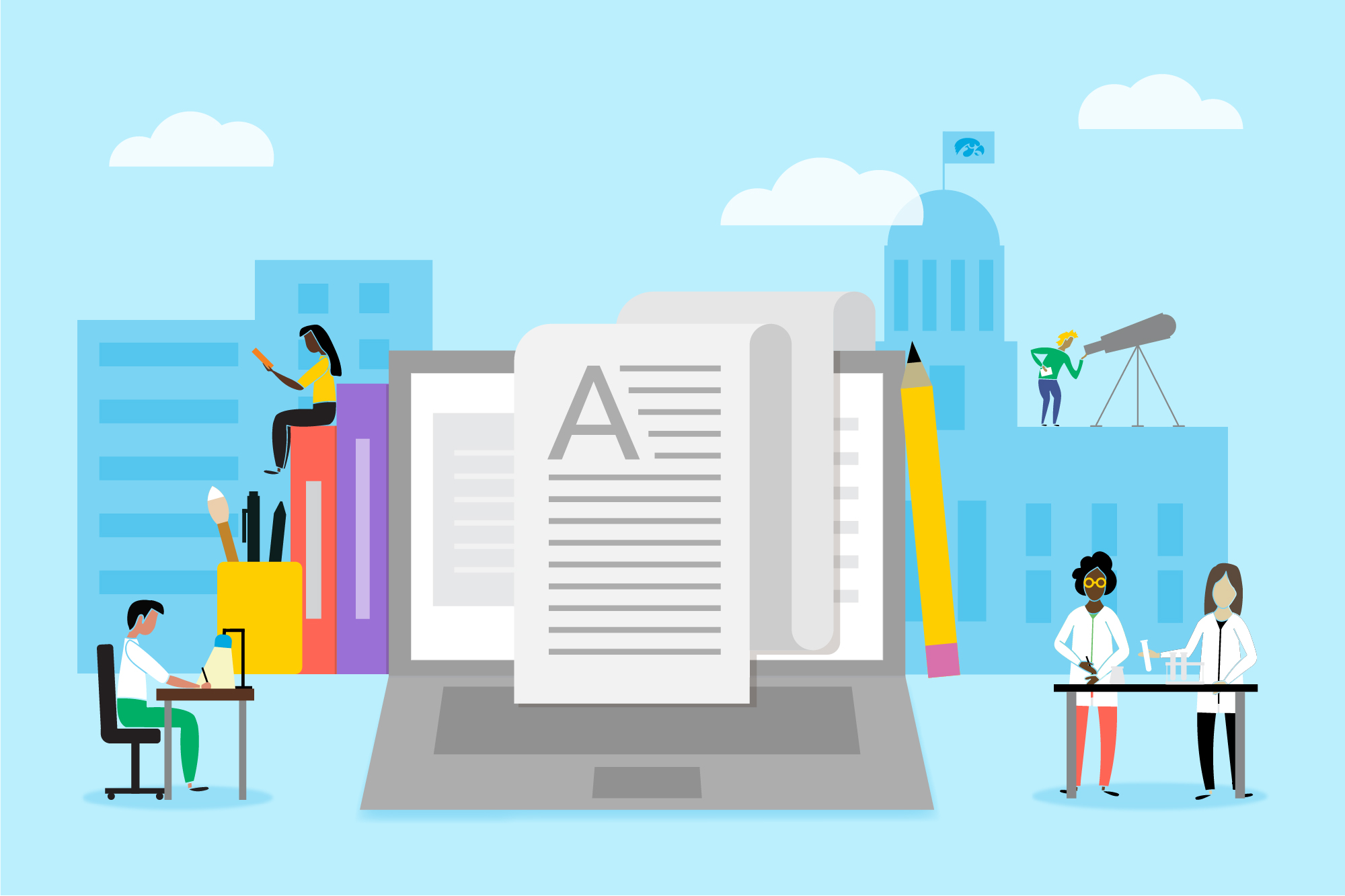 Writing across disciplines: Among elite company
Iowa's unmatched writing-related resources prepare its graduates for success in many fields. This level of excellence positions Iowa as the best public university for writing and communication.
"We want to offer every single student on campus, regardless of whether or not they are majoring in something that is directly related to writing, the chance to take advantage of the amazing opportunities at the University of Iowa," says Danny Khalastchi, director of the Magid Center for Undergraduate Writing.
---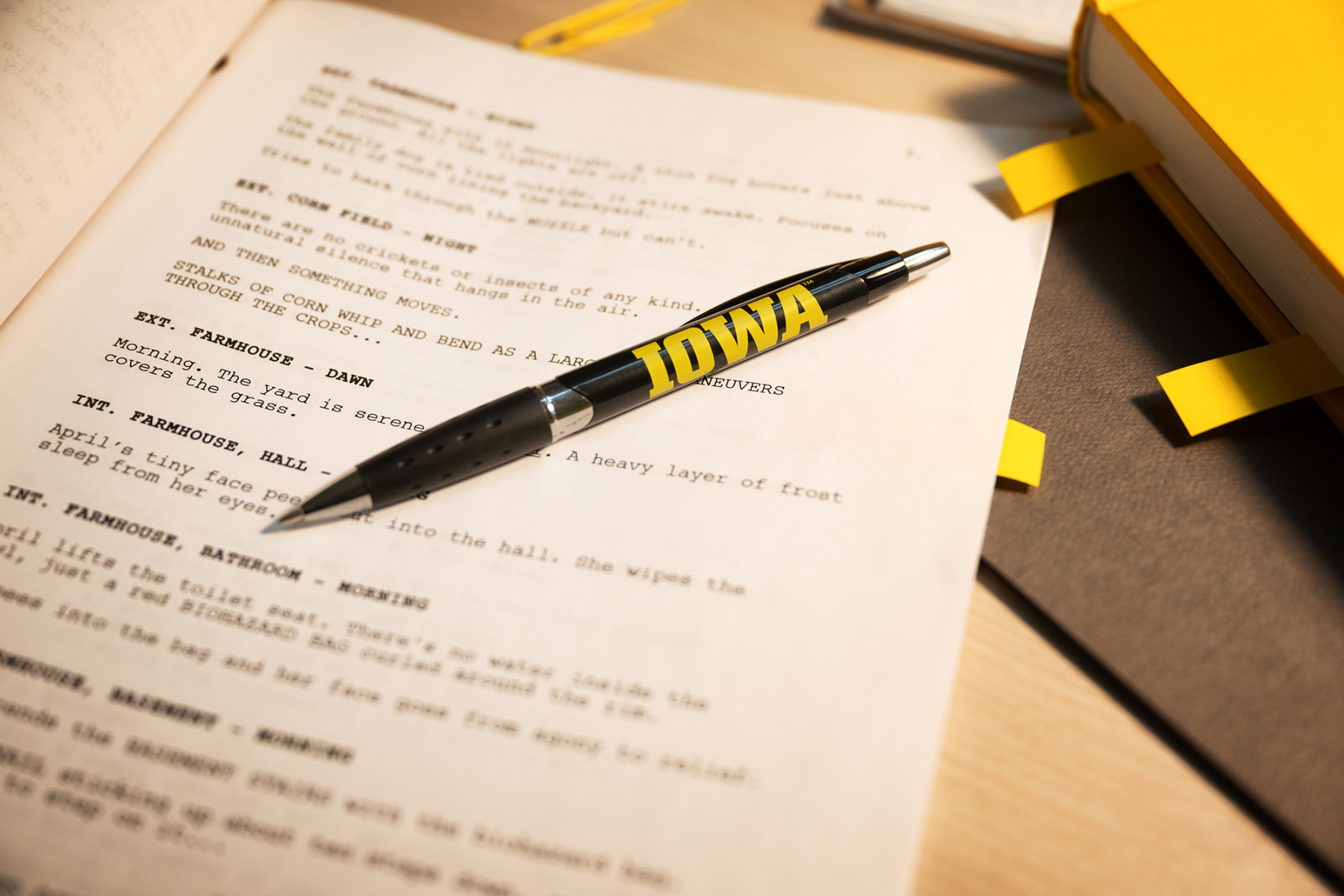 Screenplays with an Iowa touch
The University of Iowa's new major in screenwriting arts builds on the institution's long and renowned tradition in creative writing—and enrollment is growing fast.
"We are in a new golden age of screenwriting," says program director Anahita Ghazvinizadeh. "There are so many new platforms for storytelling, specifically episodic storytelling, that writers who are not super famous but who have a voice and a vision have a lot of opportunities. Not only is there a place for them, there is a need for different voices."
---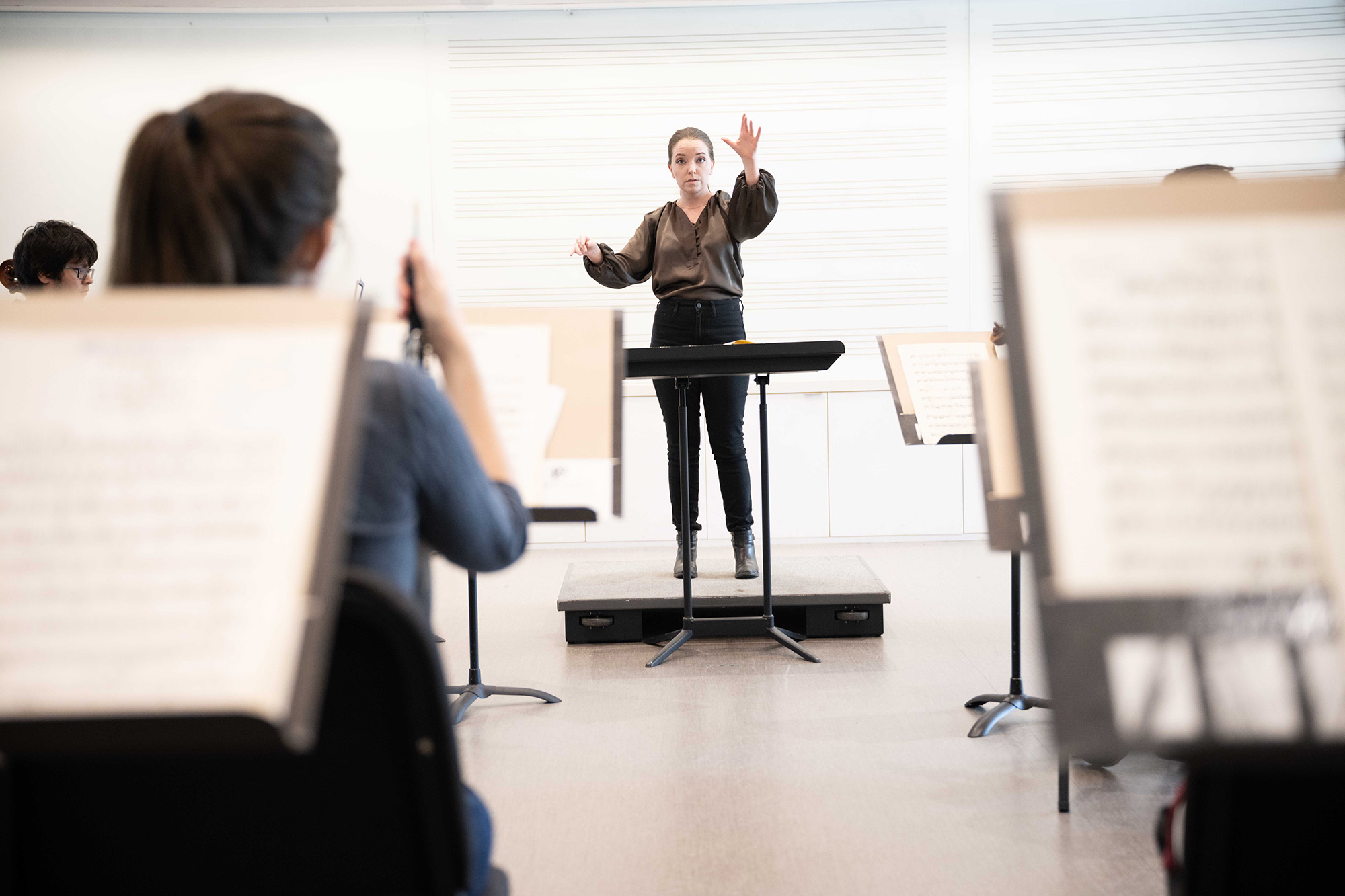 Mastering the art of conducting
Students in the University of Iowa choral, orchestral, and wind conducting programs find unique opportunities to lead the campus' premier musical ensembles, preparing them for a wide variety of careers.
"A degree from Iowa means a lot, and I don't think I fully understood that when I first started," says Andrew Kendall, a DMA student in choral conducting. "This is a program that is taken seriously on a national scale, which is really something that we can be proud of. There's only a certain number of degrees of separation that you can get before you'll find a conductor who has at least one of their graduate degrees from Iowa."
---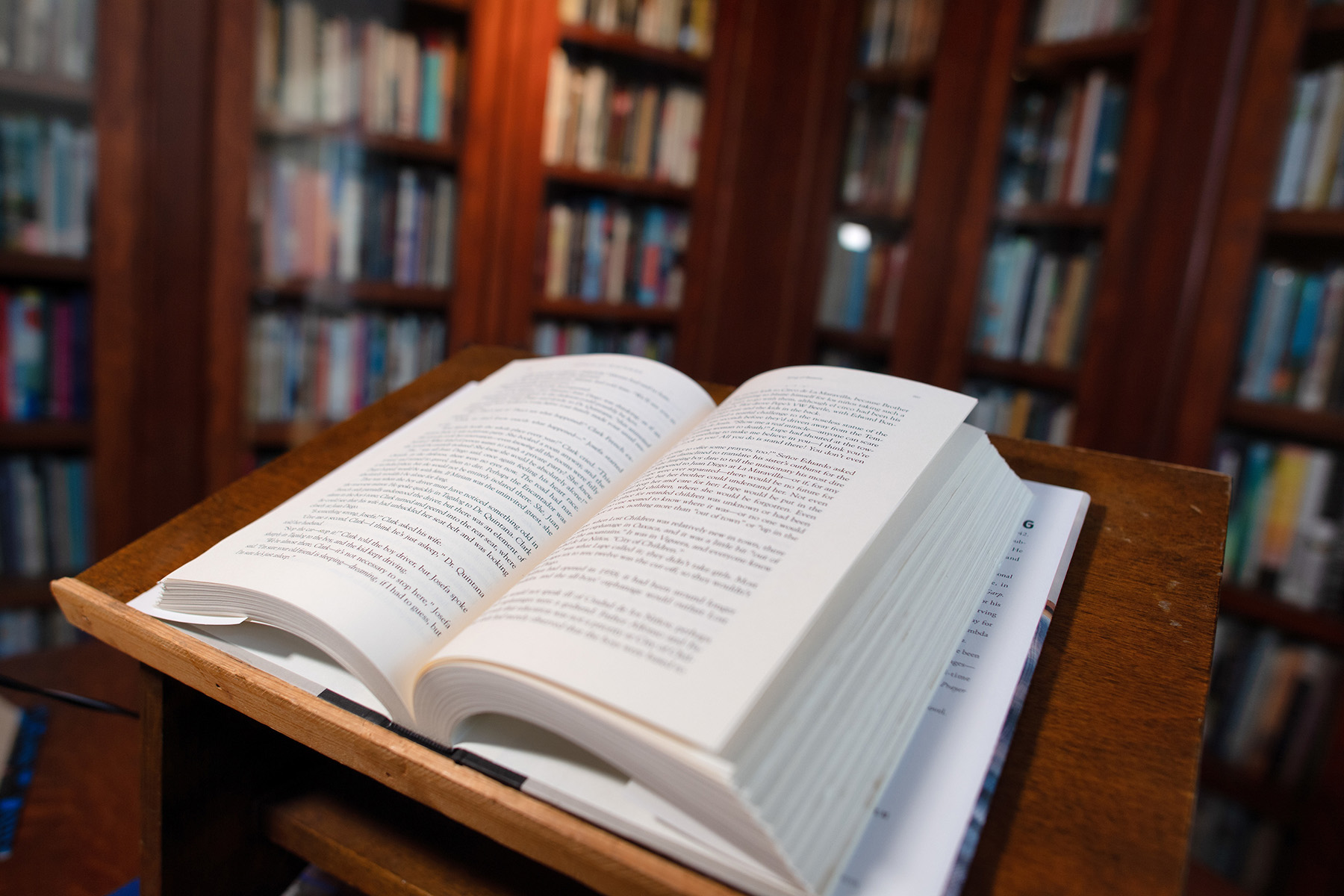 Another banner year for UI writers
Another year, another bounty of books from University of Iowa writers. Enjoy this cross section of titles, all written by artists with ties to the Iowa Writers' Workshop. The list includes names such as Lan Samantha Chang (director of the Writers' Workshop), Maggie Shipstead, Steven Willis, and Max Allan Collins.
---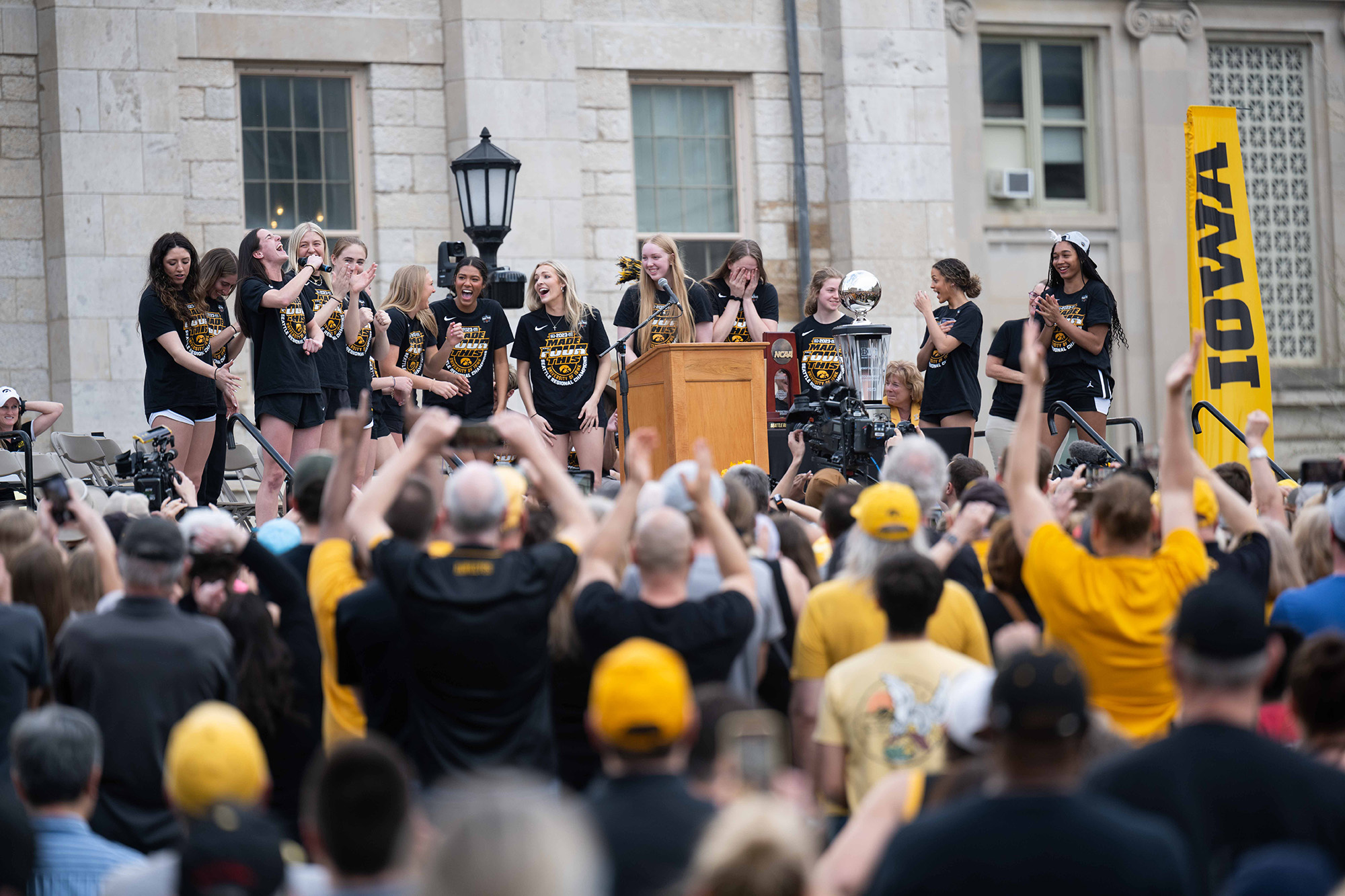 Celebrating women's basketball team's amazing run
Thirty-one wins. Another conference tournament title. Awards galore—many for Caitlin Clark (more on the below), and recognition for associate head coach Jan Jensen. And a run to the Final Four, where the Hawkeyes knocked off the top overall seed, South Carolina. "We've been talking about being mission-focused a lot this year, and we had a game plan and these guys executed so well," Lisa Bluder said after the semifinal game. "That is South Carolina we just beat, folks. Amazing."
All that would be missing from the magical run in 2022–23 was a national title. It's a goal for the Hawkeyes in 2023–24; they'll have a sold-out Carver-Hawkeye Arena cheering them on.  
---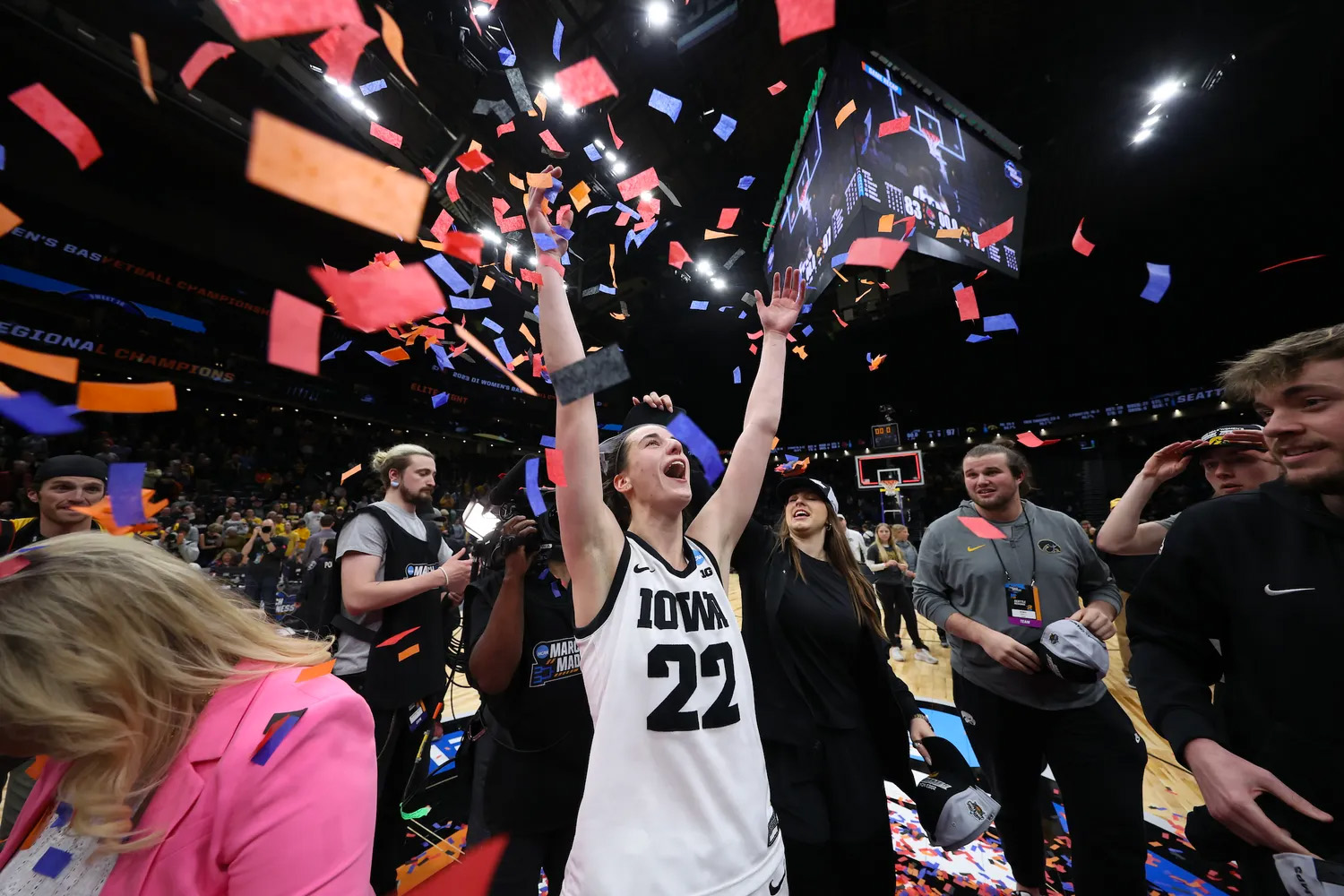 Caitlin Clark caps a busy awards season with Naismith Trophy
University of Iowa junior Caitlin Clark received the 2023 Naismith Trophy, the most prestigious individual basketball honor presented annually to women's college basketball's most outstanding player. The most dominant player in women's college basketball, Clark was also recognized as the Big Ten Player of the Year for the second consecutive season, as well as The Athletic National Player of the Year. A unanimous first team Associated Press and All-Big Ten honoree, Clark also excels in the classroom, being voted the 2023 Academic All-American of the Year.
"Winning this award is a huge accomplishment. This is such a huge honor for our family and program," says Clark, the first Division I women's basketball player to record more than 900 points and 300 assists in the same season. "None of this would be possible without my tremendous support system. I want to thank Lisa Bluder and her staff for giving me the opportunity to play basketball at the University of Iowa. It is a place I have thrived in since I stepped on campus."
---
All eyes on inaugural Iowa women's wrestling squad
Former world champion Clarissa Chun left her job as USA Wrestling's assistant national women's coach for the chance to break new ground at the collegiate level. Now the head coach of Iowa's women's wrestling team, she has attracted a super team of recruits to Iowa City. And she knows the wrestling world is watching.
"There are hundreds of girls who want to come here to wrestle and get a high-level education," Chun says. "To be at a Big Ten school is a dream of so many."
---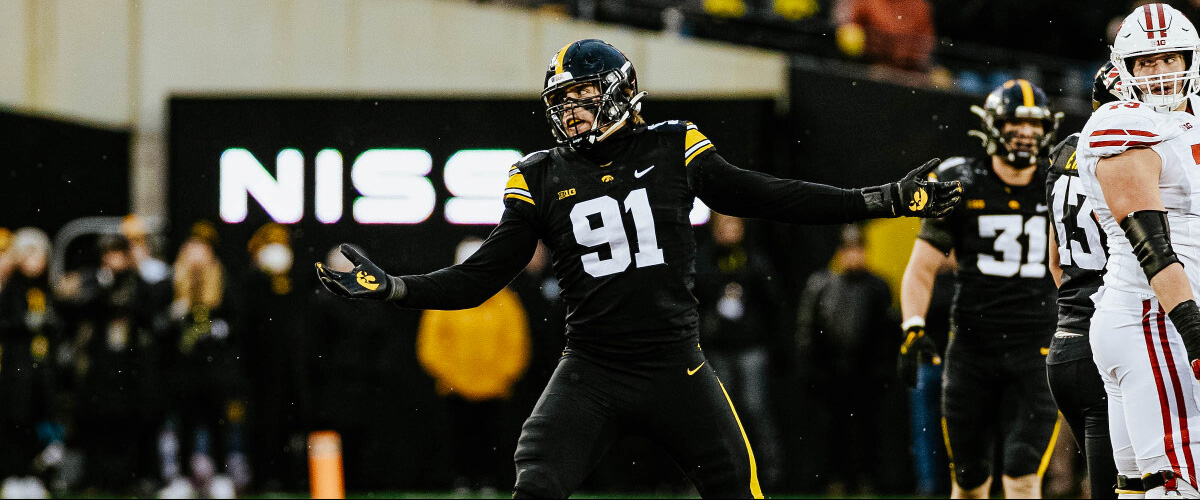 Hawkeyes selected in NFL Draft's first round
Defensive lineman Lukas Van Ness and linebacker Jack Campbell heard their names called on Day 1 of the 2023 NFL Draft, heading to the Green Bay Packers and Detroit Lions, respectively. Teammates Riley Moss and Sam LaPorta would join them in the 2023 draft class—Moss heading to Denver and LaPorta joining Campbell in Detroit.
Iowa has had at least one player drafted in every NFL Draft since 1978, including 13 first-round selections, and 85 players coached by Kirk Ferentz have been selected in the NFL Draft.
---
The No. 1 children's hospital in Iowa
Six University of Iowa Stead Family Children's Hospital specialties are listed in the U.S. News & World Report 2023-24 rankings of "Best Children's Hospitals." UI Stead Family Children's Hospital has been ranked every year since U.S. News launched the children's hospital rankings in 2007.
"It's a tribute to our providers and staff that we are included among America's best children's hospitals each year," says Alexander Bassuk, physician-in-chief of the UI Stead Family Children's Hospital and chair and departmental executive officer of the Stead Family Department of Pediatrics in the UI Carver College of Medicine. "Our outstanding patient care programs help create opportunities for research that advances pediatric medicine, and they also provide unique learning experiences for medical students and trainees. U.S. News distinction is the result of collaborative efforts and the dedication and excellence of our people."
---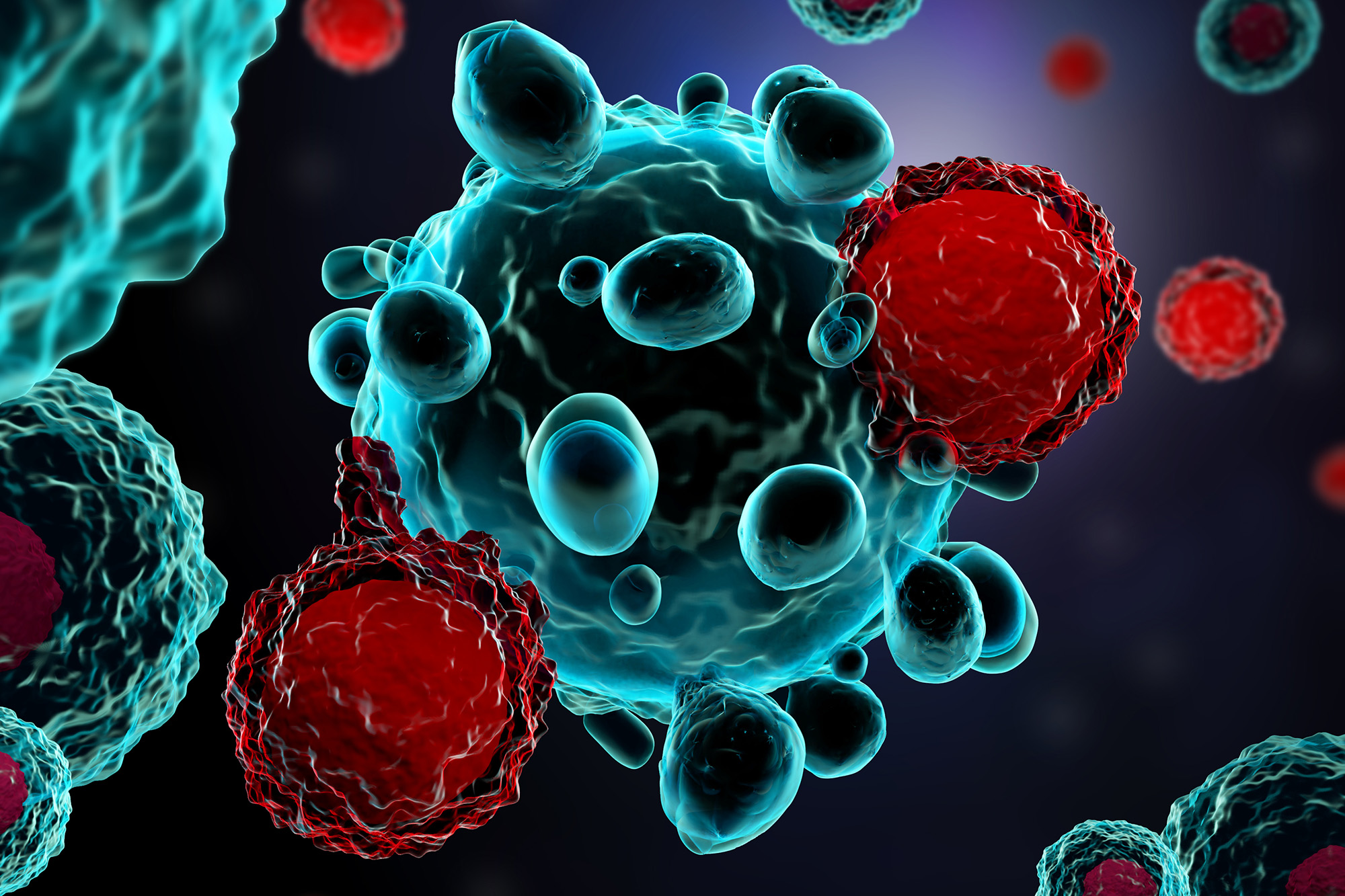 Helping cells seek and destroy cancer
A type of immunotherapy that takes a patient's own white blood cells and modifies them in the lab to better recognize cancer works remarkably well in the treatment of certain blood cancers. The University of Iowa now is looking to reproduce similar results in other cancers.
"CAR T-cell therapy is a new tool we have to target cancer cells—and the more ways that we have to target cancer cells, the better," says Christopher Strouse, clinical assistant professor of internal medicine–hematology, oncology, and blood and marrow transplantation.
---
Finding and fighting a boy's deadly brain infection
The expertise—and persistence—of pediatric neurosurgeon Brian Dlouhy and the UI Stead Family Children's Hospital team helped 11-year-old Liam Lause recover from a life-threatening brain abscess.
"It's the most impressive recovery I've seen. Neurologically speaking, I would say this boy was 'dead,'" says Dlouhy, a pediatric neurosurgeon at UI Stead Family Children's Hospital. "And now he's alive and almost back to his normal self in a relatively short amount of time. That's how impressive this is."
---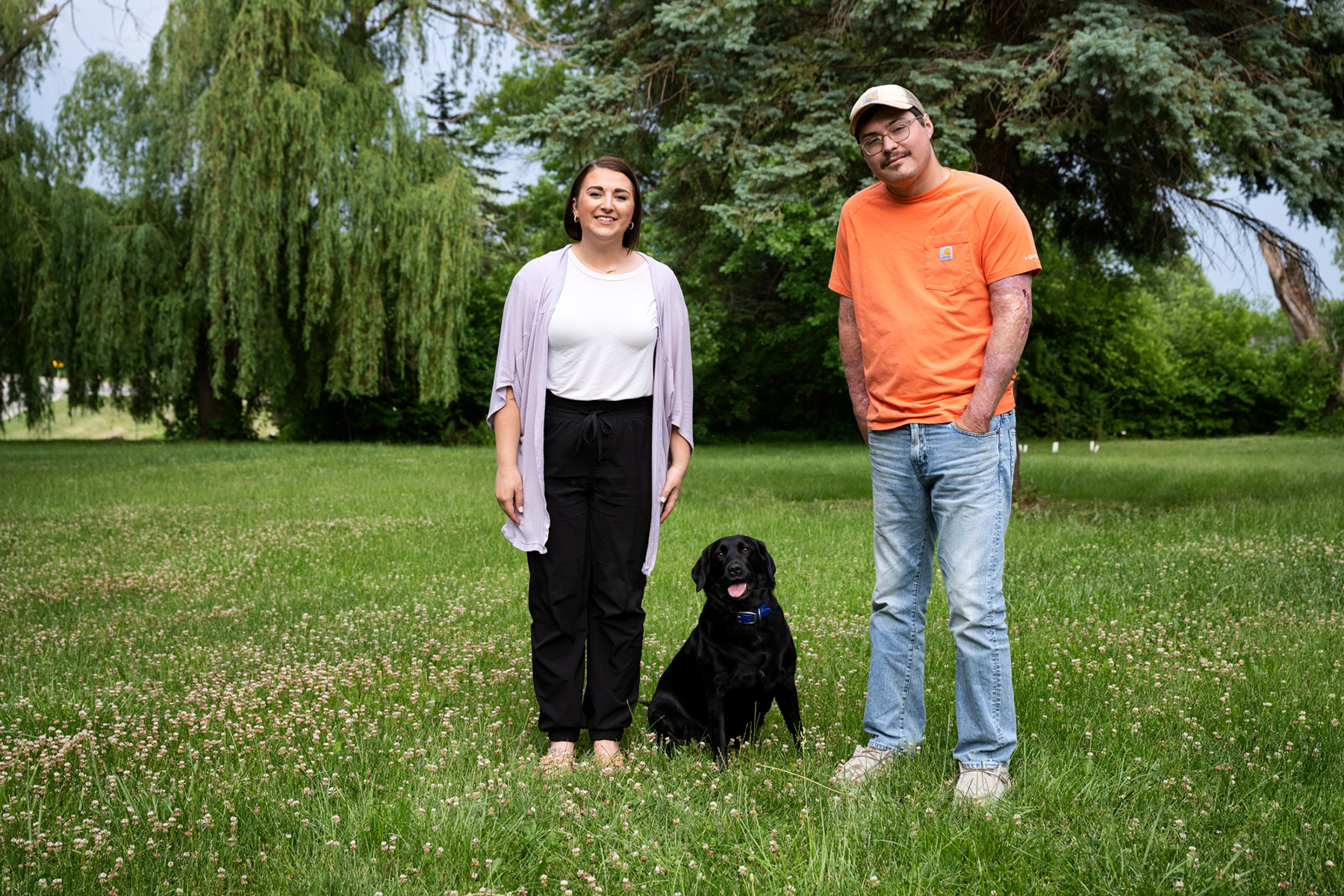 Thriving after devastating burn accident
Thanks to a little luck—and a lot of care and skill from the University of Iowa Hospitals & Clinics' Burn Treatment Center team—James Rogers is back to loving life with his new wife in their new home.
"All my nurses and doctors doubled as my counselor, as my physical therapist, as my friends," says Rogers, who suffered severe burns over 90% of his body in an October 2020 fire accident. "I feel like I'll never be able to find the words to tell those folks how much they mean to me."